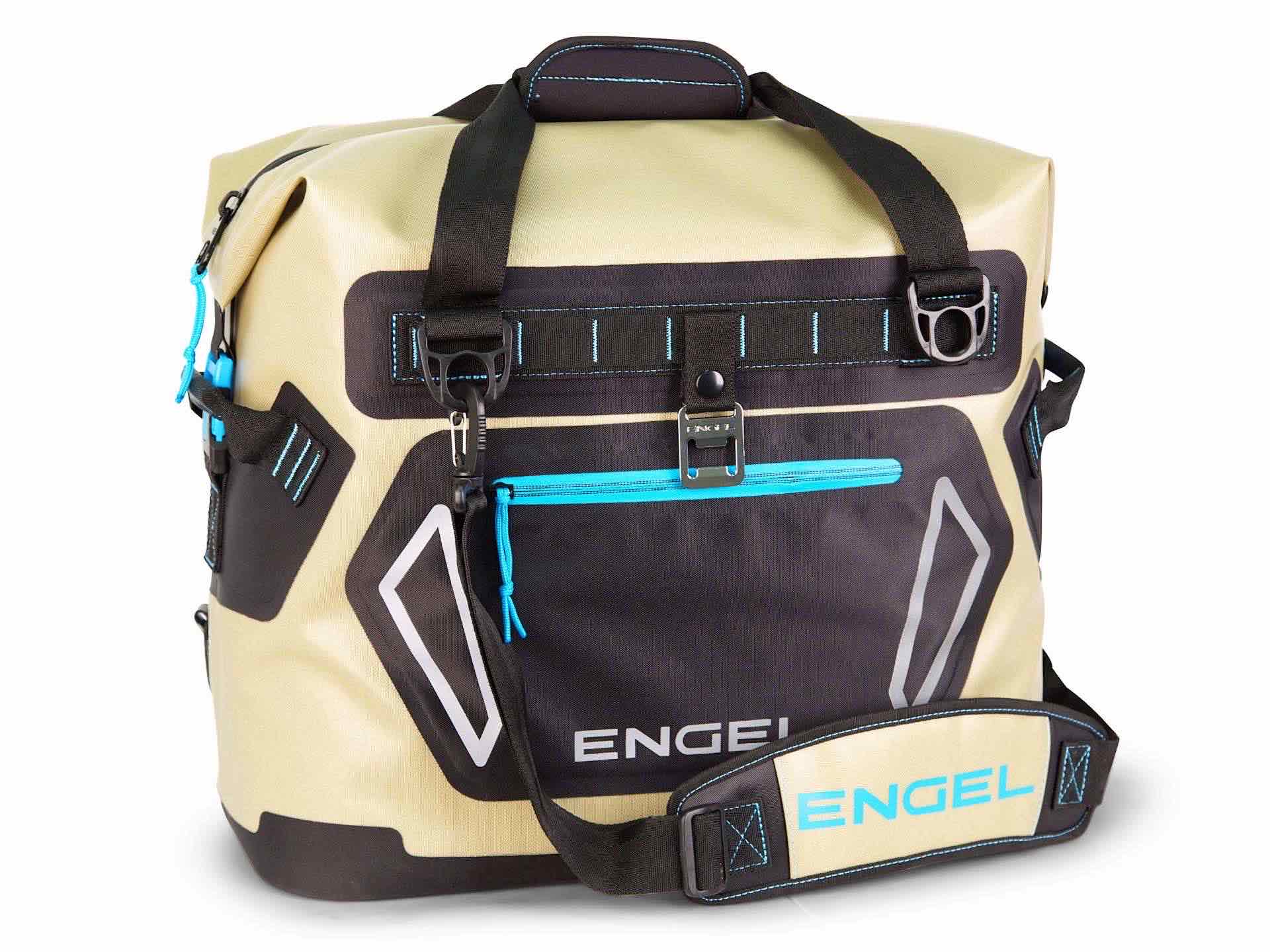 Engel HD20 Waterproof Soft-Sided Cooler Bag
If I had to guess, YETI would be my bet for the brand that comes to mind for most people when they think about outdoor coolers. It's kind of the "default" option, and if you're willing and able to spend the dough for one, you'll almost definitely be happy with your purchase.
However, there are other options on the market that do a similarly admirable job of holding drinks and ice for long periods of time — without costing or weighing nearly as much.
Take the Engel HD20, for example. This is a soft-sided cooler that is so well built that it can keep ice for three or four days (!) without breaking a sweat. The "HD" in the model number stands for "heavy duty," and it definitely lives up to that designation thanks to its 840 denier fiber outer shell — laminated with TPU film on the front and back to prevent punctures and such — along with seams that are welded together (not sewn) to increase their durability over other soft-sided coolers on the market.
The HD20 offers 22 quarts (~5.32 gallons) of storage, which is the perfect size for a beach day or weekend camping trip. If you need more, the larger HD30 model ($240) holds up to 32 quarts.
As noted in this video from America's Test Kitchen (I know, that's the second time I've referenced them in as many days), one of the HD20's nicest little features is the pair of tote handles on the sides that make it easy to pick the thing up and carry when it's full of cans and ice. There's an adjustable padded shoulder strap as well, but those handles are the bee's knees as far as I'm concerned.
Of course, I also dig the onboard bottle opener, which they didn't have to include but shows how much thought went into the design:
Get the Engle HD20 cooler $199 on Amazon.