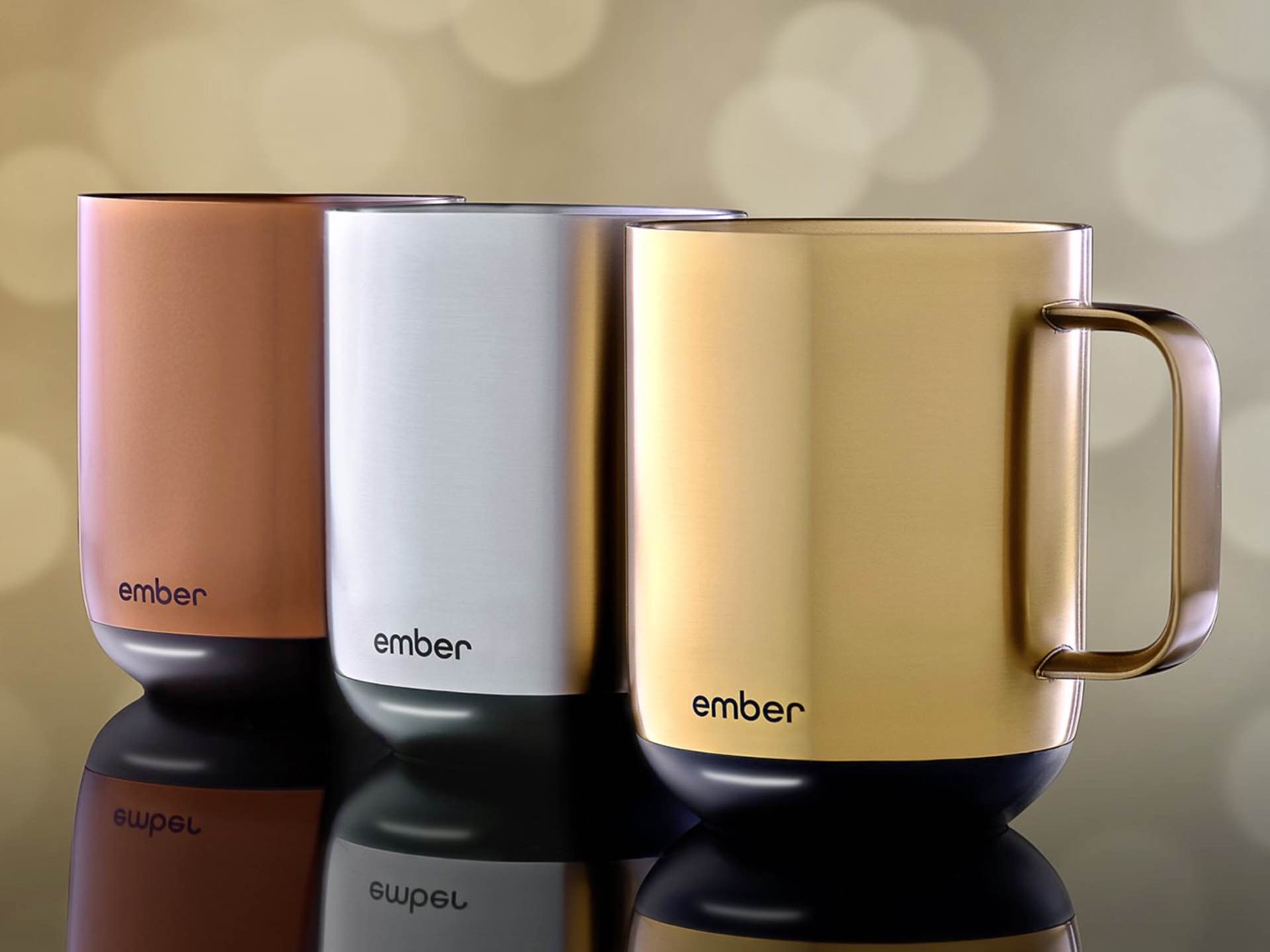 Ember Mug² Metallic Collection
Me, I'm pretty happy to use a simple YETI tumbler or mug, but if you're into having the latest and greatest gadgets, you might dig the Metallic Collection of Ember Mugs.
These shiny 10 oz. drinking vessels use built-in batteries to actively keep your drink at exactly the temperature you want for up to an hour and a half by themselves, or all day long if you pair them with the included charging coaster. That way you never have to guess whether your morning coffee's going to burn your lips even after sitting a while.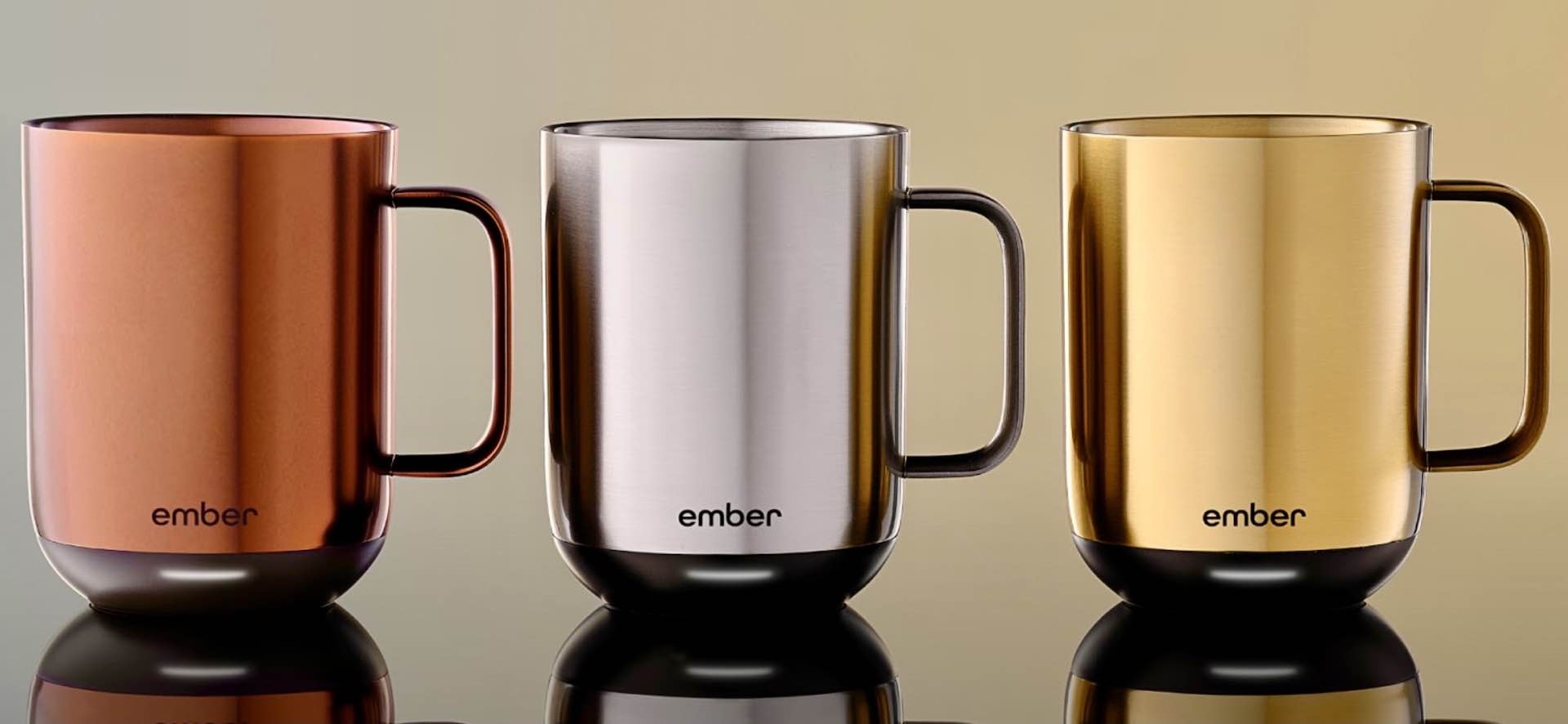 Temperature control is handled via the companion app, which notifies you when your drink has reached your set temp. (There's also an LED light on the mug that lets you know the same thing.)
The Metallic Ember mugs are $130 on Amazon and come in your choice of Gold, Stainless Steel, or Copper.