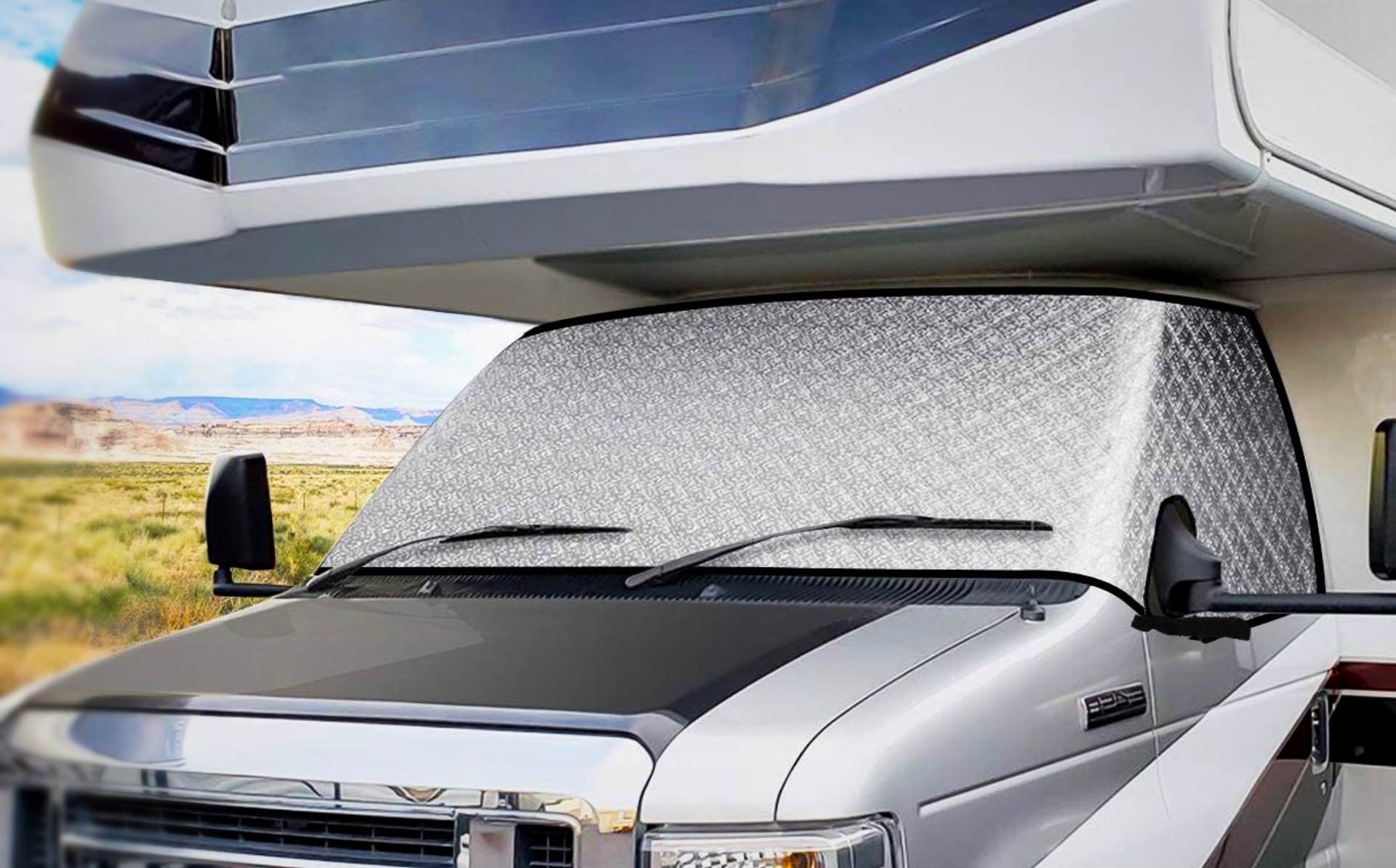 ELUTO Windshield Cover for Ford Class-C RVs (1997–2020 Models)
In today's instance of niche-product-most-people-will-never-buy-but-I-did-and-it's-good, this RV windshield cover was a great purchase for my family after we switched from a travel trailer to a Class C motorhome — as in, the "moving truck" style kind that uses a van chassis.
Anyway, without this cover, people walking in front of our rig could see right into our living space through the cab, especially at night. Awkward, right?
I mean, our RV did come with this weird brown carpet-y looking thing that snapped into a series of buttons on the back of the cab, but it didn't connect on the sides, only the top edge, so anyone could still peek in via the sides of the windshield if they wanted. And, the thing never did help much with temperature control.
Meanwhile, the windshield cover covers all the bases we need. It reflects sunlight away from the cab rather than letting it pour in. It covers the entirety of the front panel and the door windows on either side. If we have to sleep overnight in some parking lot when traveling between campgrounds, it blocks out obnoxious light and prevents passersby from snooping. Great stuff.
Not only is it tailor-made to fit our type of front-end perfectly, it also has a few nice features in the form of mirror cutouts, elastic corner straps that hook over the side doors, and strong sewn-in magnets on the bottom corners to keep it in place all the more.
So yeah, for just $24, we feel like this has been a solid investment.