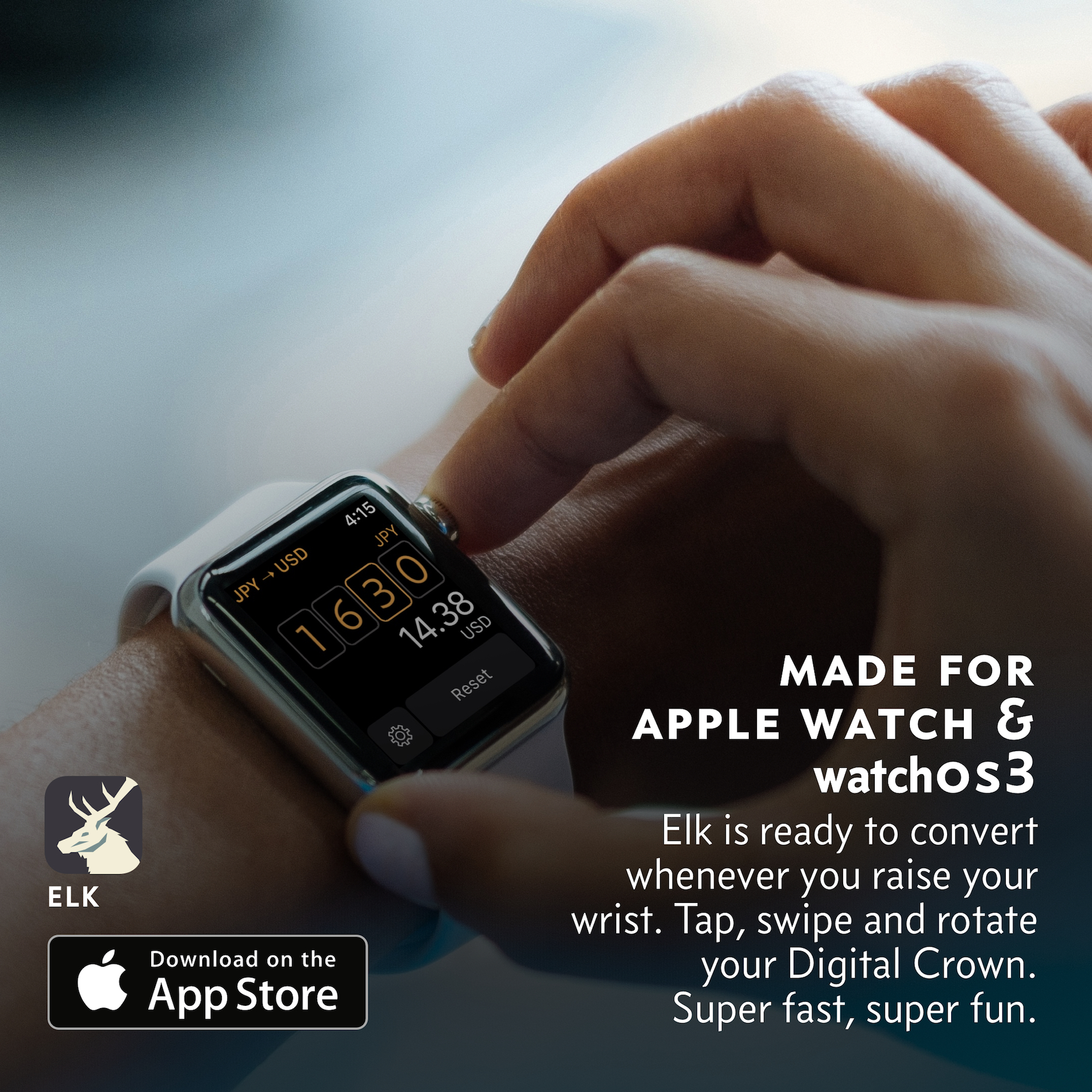 Elk – Currency Converter
Elk is the great way to convert currencies on your overseas trips. It knows where you are (based on your location and phone/watch settings), and automatically picks the right currency. On the iPhone, Elk is a handy and has a interactive rates table. It picks a suitable starting value, and converts the next ten values to your home currency.
On the Apple Watch (watchOS 3 ready), Elk is ready to convert when you raise your wrist. You tap, swipe and rotate the Digital Crown to convert currencies.
Elk is free to download, and offers a 2-week trial of the Pro version where you have access to all currencies ($3.99 one time in-app purchase to permanently unlock).
Elk — The Travel Currency Converter (iPhone app) from Due App on Vimeo.