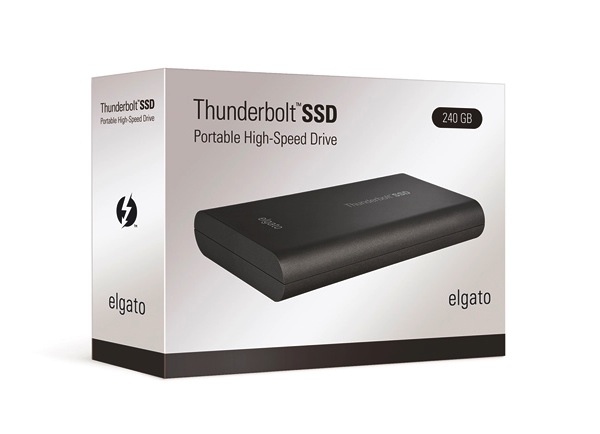 Elgato's Portable Thunderbolt SSD
This is, so far as I can tell, the first portable Thunderbolt drive — and it's an SSD to boot.
The Lacie Little Big Disk likes to pretend its portable by being small, but it still requires a power adapter to work. The Elgato portable Thunderbolt SSD drive is just a small, external enclosure with an SSD inside. It measures 5.2 x 0.8 x 3.2 inches, has an all-metal enclosure, and weighs a sturdy 14.4 ounces.
However, it's important to note that Elgato is using a previous-generation SSD inside the enclosure. Therefore, sadly, it's not nearly as fast as it could be.