Elgato "Stream Deck" Customizable Key Pad Controller
Whether you're a game streamer looking to boost your production quality or someone who wouldn't mind a novel way to up your productivity levels, Elgato's Stream Deck has something to offer. It's a USB 2.0 peripheral (designed for Mac or Windows 10) with a grid of dedicated programmable keys, each of which is also its own tiny LCD color display.
The idea is, you can assign one of any number of functions/actions/keyboard shortcuts to each key. For streamers in particular, you could have separate keys dedicated to putting memes on-screen, switching cameras, firing off sound effects, starting/stopping/recording a stream, tweeting out that you're about to go live, muting/unmuting your mic, taking screenshots…you name it.
The trailer gives an idea of what it can do:
Every single action you assign is one button press away, without having to leave the game. The images displayed for each button are completely customizable in the Elgato software, and you can even set up nested "folders" of action sets — for example, a media playback page, a gif repository page, a sound effect page, etc.
Even if you're not a streamer, this device is beyond useful. It works extremely well for executing macros in Adobe apps, opening specific files or system folders, launching apps, pulling up websites, controlling media playback, and much more. The sky's the limit, really.
The Stream Deck features integration with a number of 3rd-party services, such as Elgato's own Game Capture software, OBS, XSplit, Mixer, and TipeeeStream, along with big names like Twitch, YouTube, and Twitter.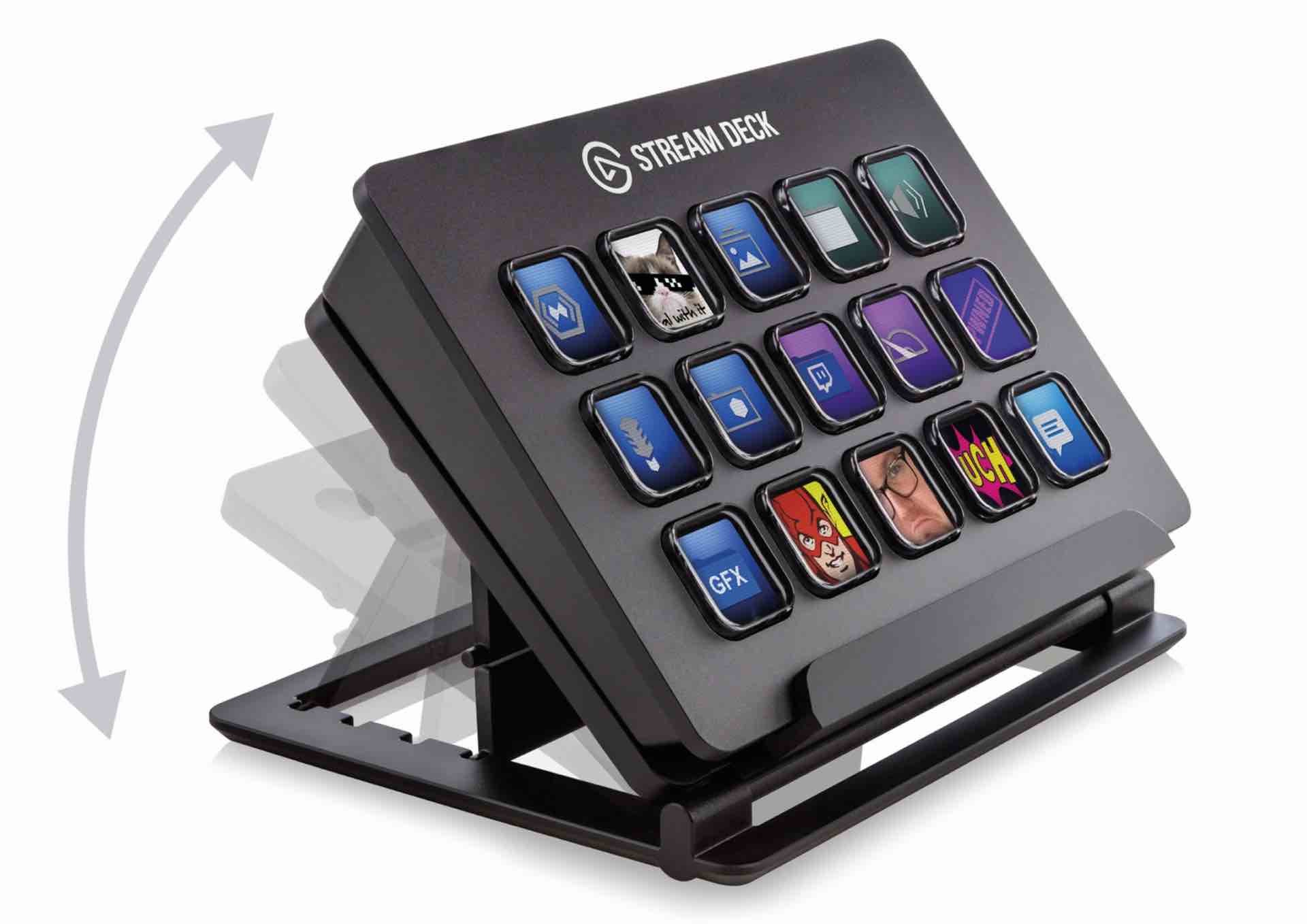 Even at the hardware level, the Stream Deck excels. The keys are built into a premium-feeling metal case that's weighty enough to stay in place, whether it's sitting on its own silicone feet or placed on the included stand, which can be swiveled up and down to your ideal angle. The illuminated keys themselves have a solid, snappy mechanical feel to them, yet are utterly silent so as not to draw attention.
The stream deck comes in three forms to suit any need: