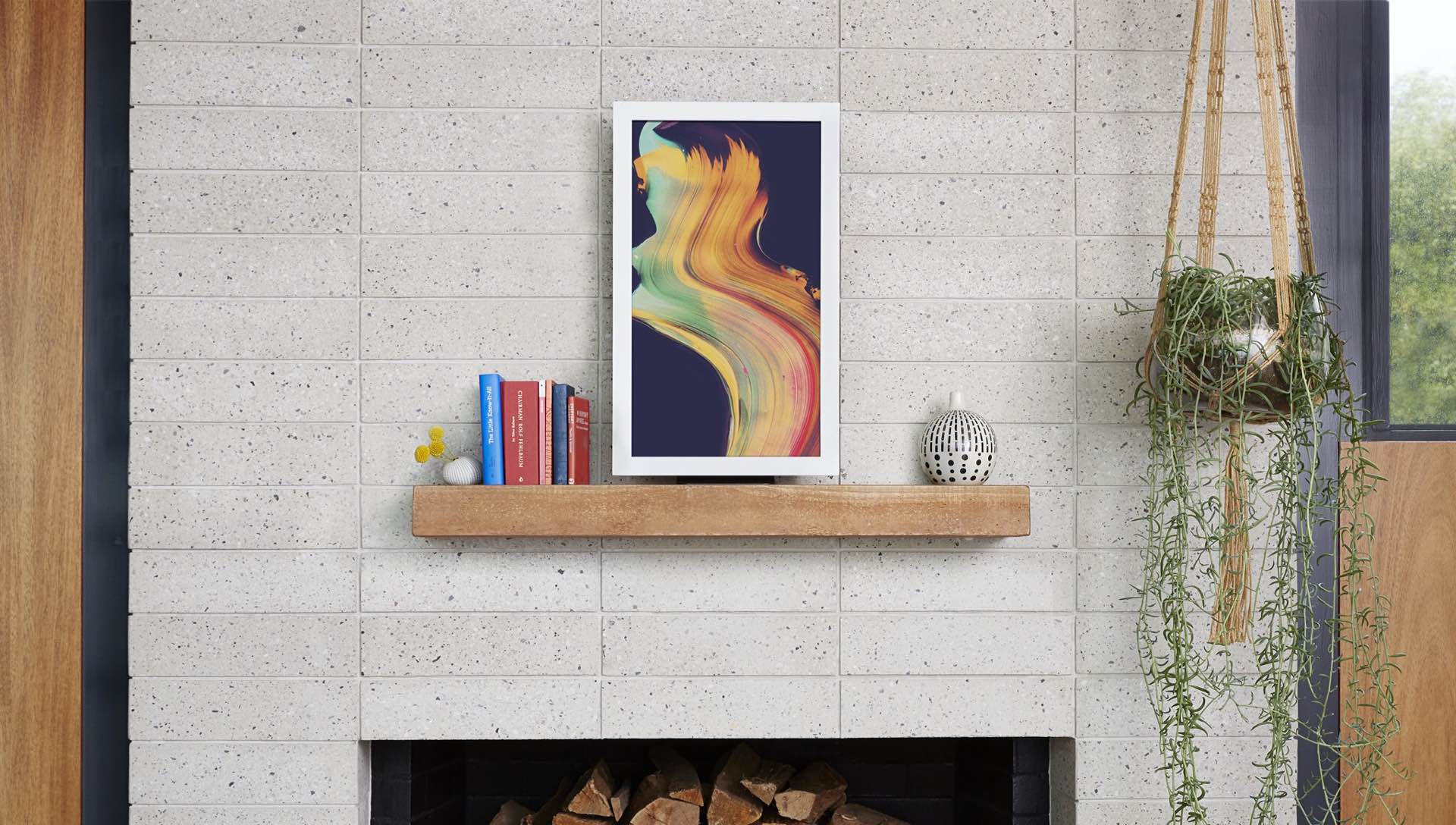 Electric Objects EO2 Digital Artwork Display
A couple years ago, a company called Electric Objects ran a successful Kickstarter campaign for the EO1, a digital frame for displaying artwork/photos/gifs on any wall. Yesterday, they discontinued the EO1 to launch their second-generation display, the EO2.
Like its predecessor, the EO2 sports a 23-inch 1080p LCD matte screen, but now has a 50% thinner body and works twice as fast. The display minimizes glare and has ambient light sensors to dim, brighten, or turn off the display depending based on its environment and any nearby activity. It's all controlled via the company's free iPhone app.
They're also offering new accompaniments:
Four hardwood frames for every decor. Available in maple ($99), walnut ($99), white ($79), and black ($79).
Art Club — An artwork discovery service that grants access to a library of museum classics and various genres of new artwork. The first month is free, then it's $10/mo. Artists can apply to submit their work here.
Get the EO2 for $299 at Electric Objects.