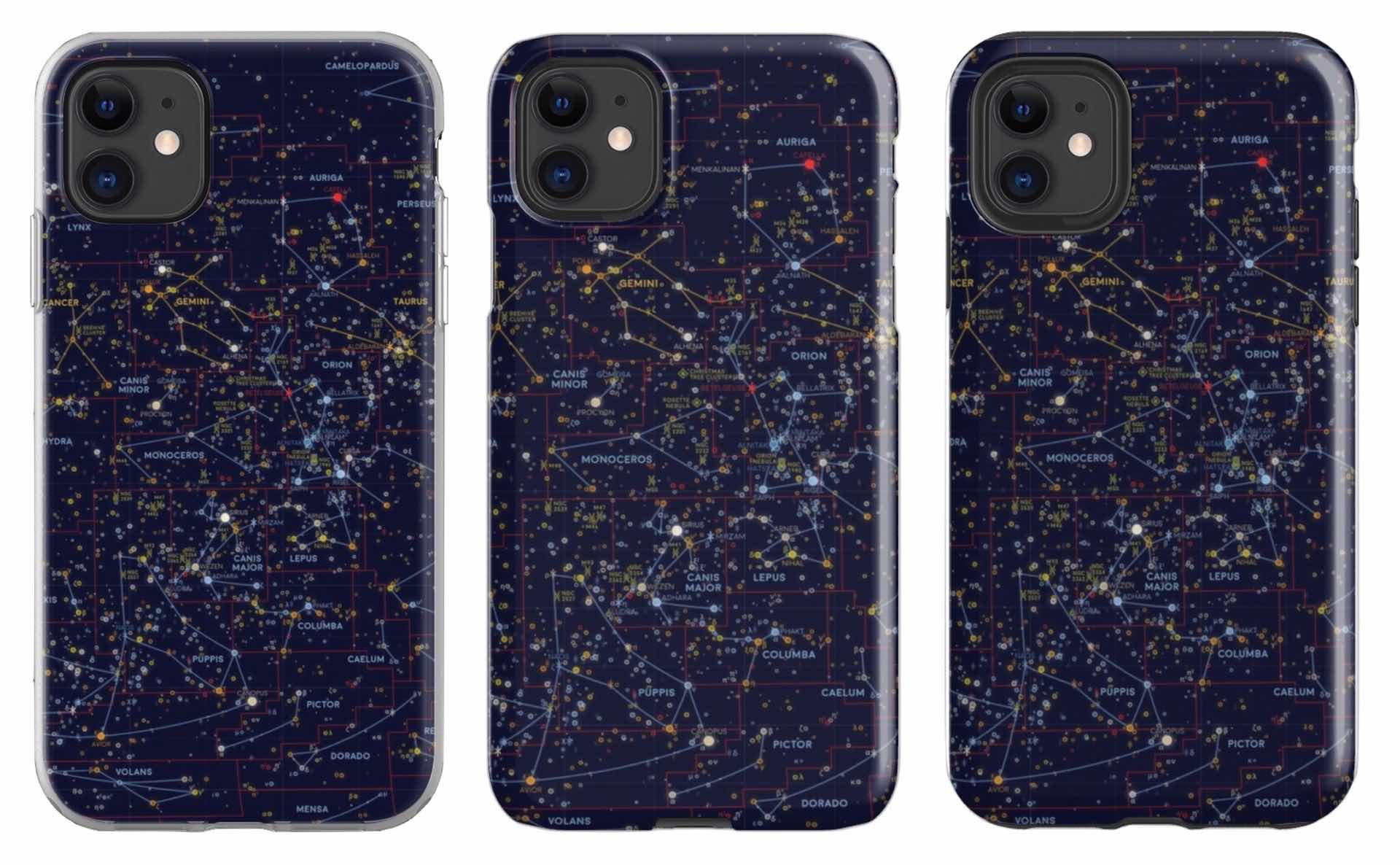 Eleanor Lutz' Night Sky / Constellation Map iPhone Cases
I recently learned via Jason Kottke that designer Eleanor Lutz — whose excellent work I've mentioned in various places around here — has an online shop where she sells various items featuring her scientific data visualization work.
For example, here's a sweet iPhone case that takes the "All the Stars You Can See from Earth" infographic from her "Atlas of Space" series and puts a section of it on the back of the device in your pocket so you can look at it anytime.
The case comes in your choice of flexible yet durable and shock-absorbing TPU ($21), an impact-resistant snap-on polycarbonate shell ($26), or a high-toughness combination of the two ($31), from the iPhone 11 generation all the way back to the iPhone 4. All of them are compatible with Qi chargers and just look plain cool besides.
P.S. This same night sky print is also sold on a bunch of other items as well — including prints and notebooks — so be sure to also check those out.