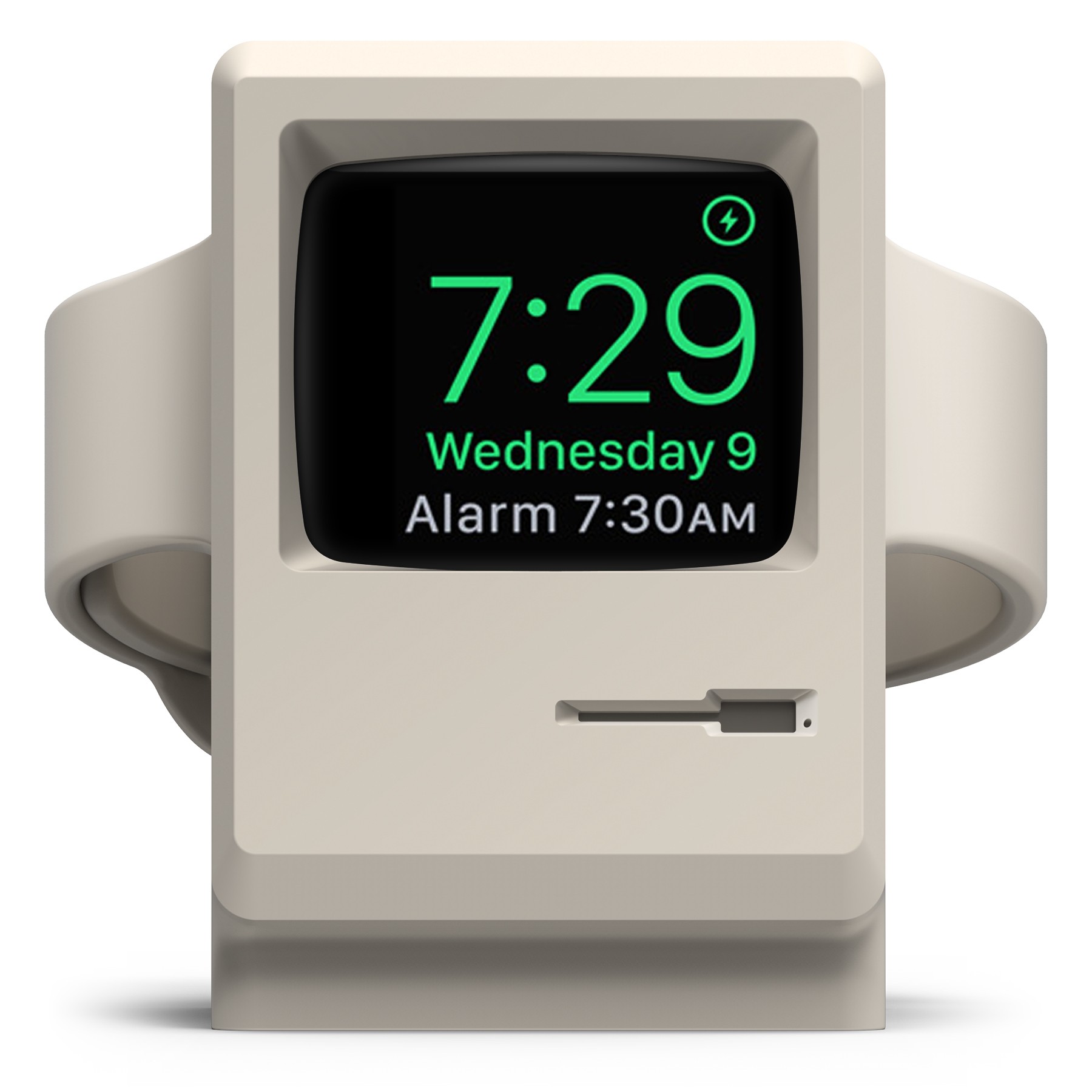 Elago W3 Stand for Apple Watch (Series 1 & 2)
Well that was the fastest Amazon purchase ever.


Although it's been out for a couple months now, Elago's W3 retro-style charging stand for Apple Watch is only now starting to gain a lot of attention in Apple nerd circles (including ourselves). Which is odd, considering that it makes your Apple Watch look like the original Macintosh. So awesome.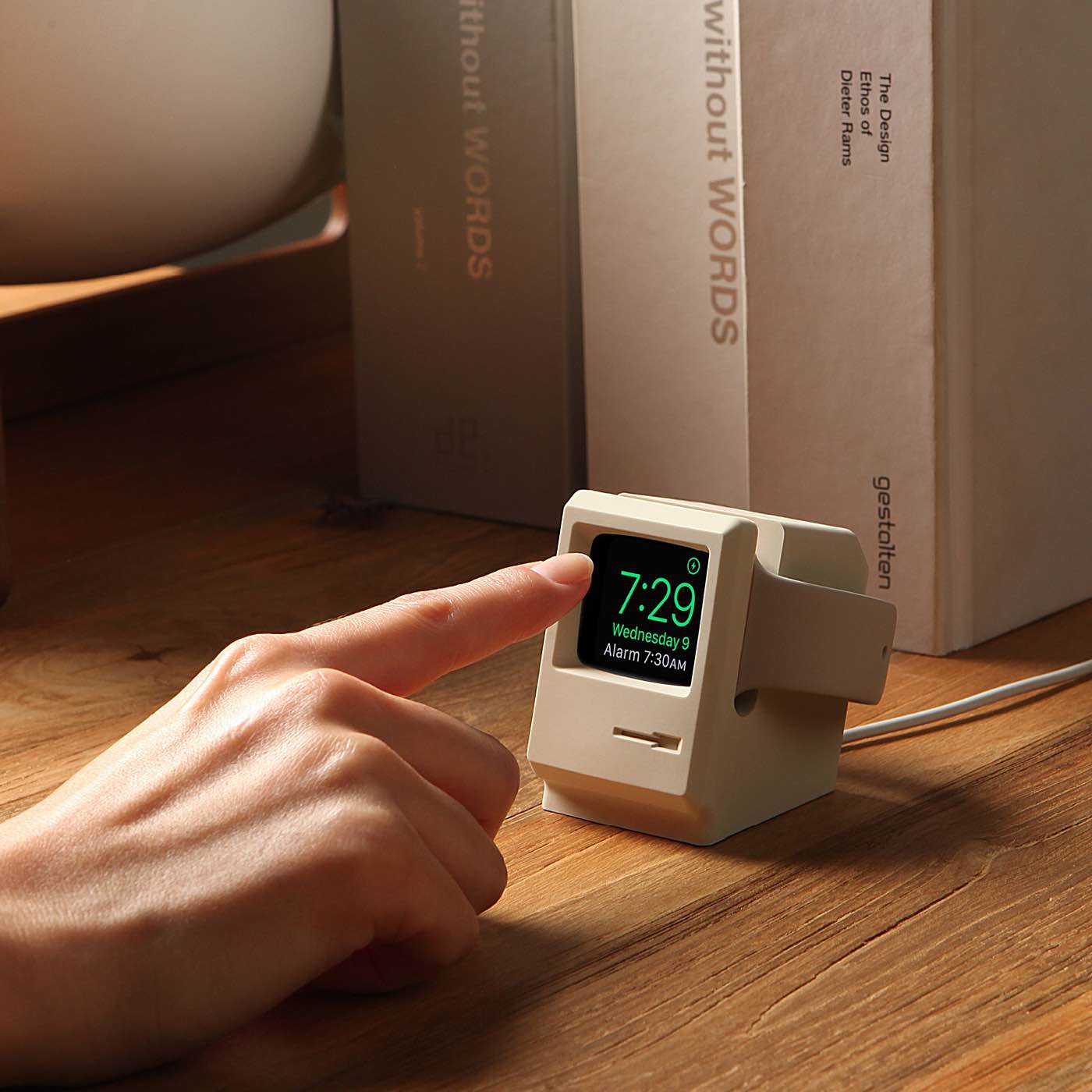 Once you've placed your own charging puck in the designated slot, you simply slide your Apple Watch into the top of the soft silicone stand, where the watch display lines up perfectly with the "monitor" position to appear as a miniature Macintosh display. It works with all Apple Watch models and is compatible with watchOS' Nightstand Mode.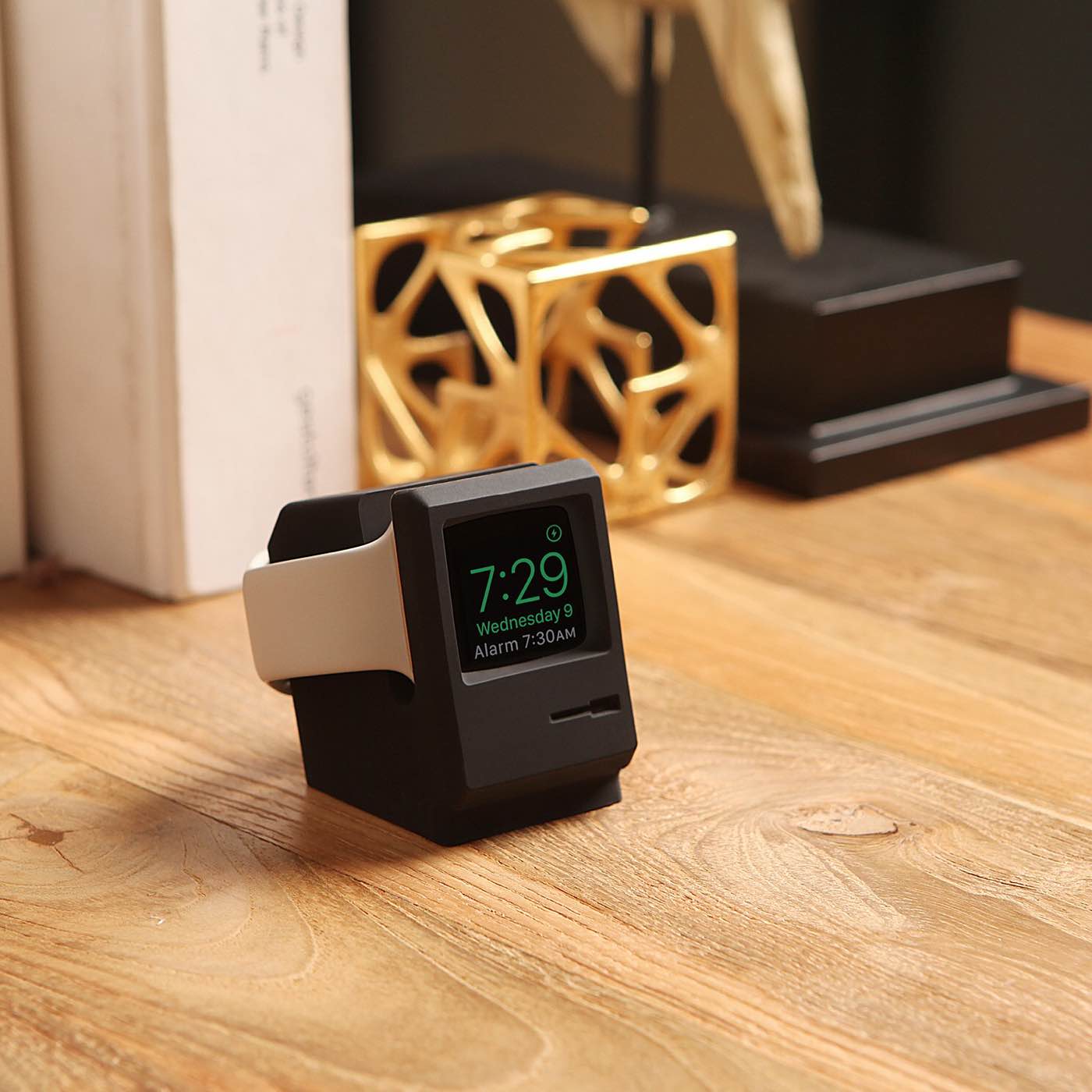 The Elago W3 comes in white and black and is going for $15 + $4 shipping on Amazon.