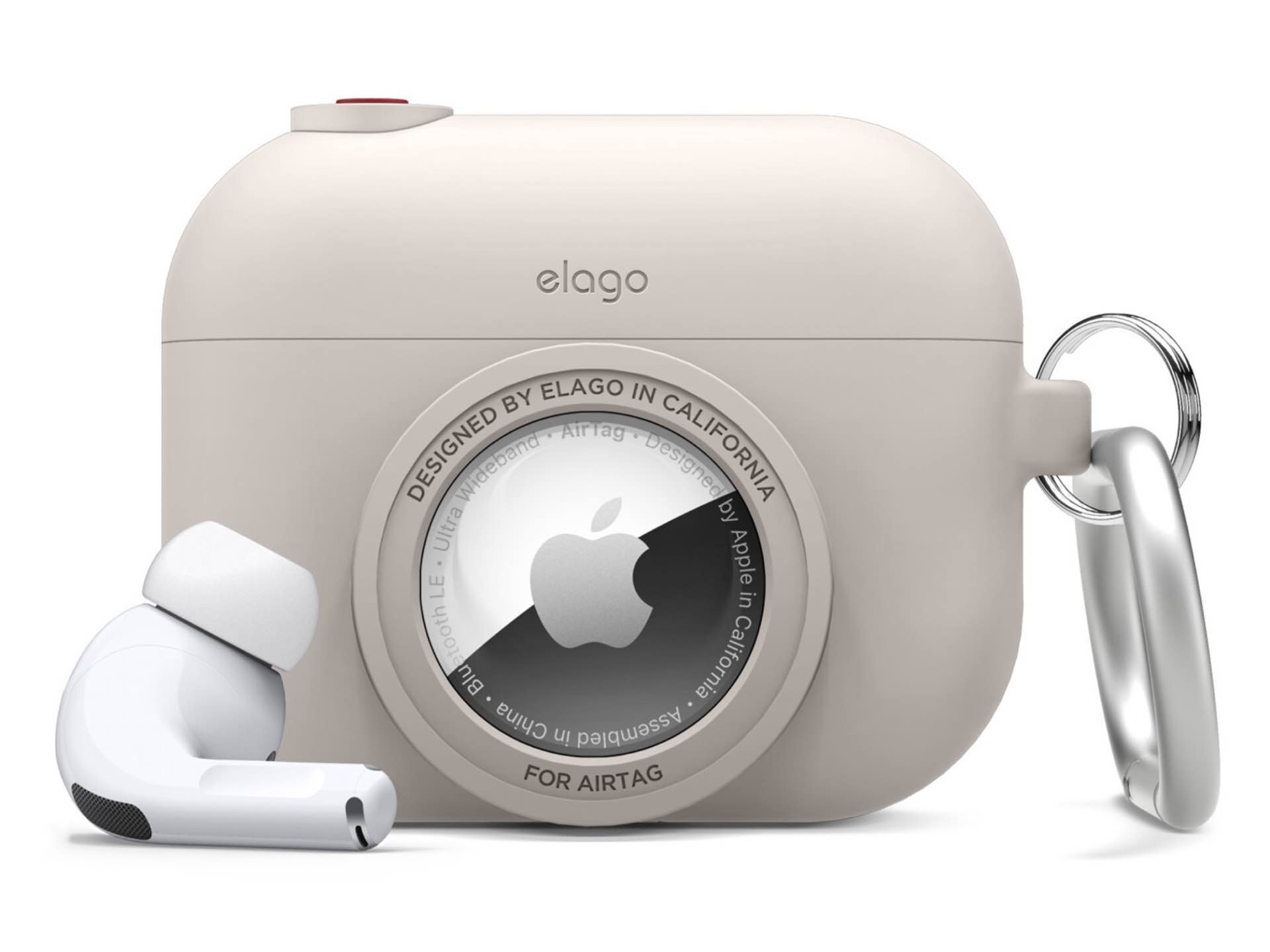 Elago "Snapshot Case" for AirPods Pro and AirTag
We always enjoy Elago's clever little products around here, and their new Snapshot Case is no different. In many ways it's your typical AirPods Pro protective silicone cover + keyring, but this one also includes a slot for an AirTag, so if you ever lose your earbuds somewhere, you can easily track them down again.
(As a side note, I love that it makes your AirPods look like a tiny camera. 📷)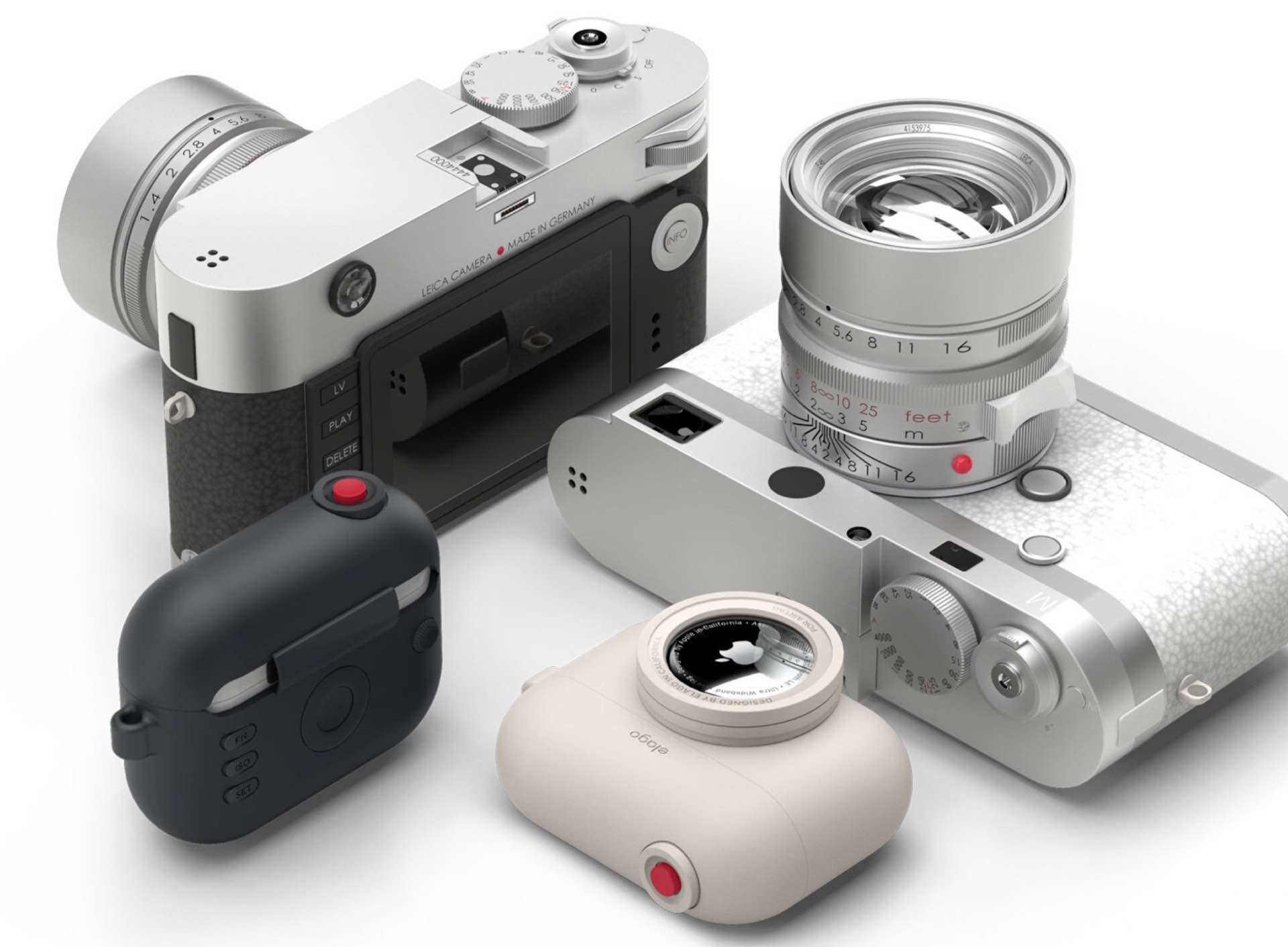 The case is $15 on Amazon and comes in your choice of Stone, Black, or Sand Pink.