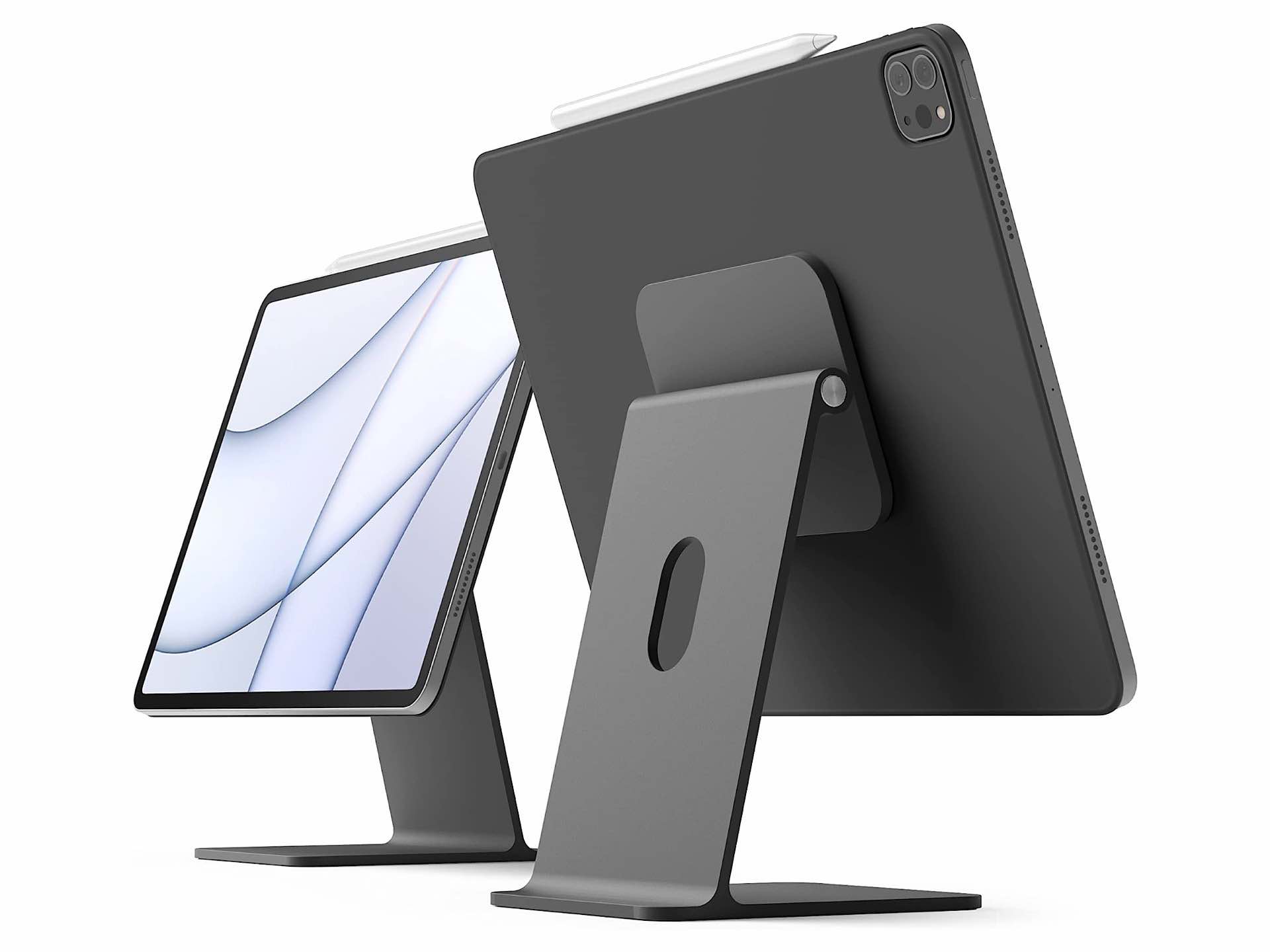 Elago Premium Magnetic Stand for iPad
In terms of looks, a lot of the Elago products we've written about have leaned more toward the 'novelty' side of things, albeit always useful in practice. However, their Magnetic Stand for iPad is all business — in a good way.
With a sleek aluminum build and polished looks reminiscent of Apple's own product design, this stand uses strong magnets to hold your iPad (or other tablet) in place and offers 360° of screen rotation and up to 40° of viewing angle tilt. The base of the stand has an anti-slip rubber pad to keep it in place as you move your iPad around, and there's a cable management hole on the back to keep your workspace nice and tidy, wherever you take it.
To ensure compatibility with any tablet (up to 2.4 pounds), a magnetic metal ring is included with the stand (as seen in the video above), which permanently adheres onto the back of the device and is covered with a black faux leather for a nicer look.
If you don't want to stick a magnet onto your iPad itself, you can always pick up Elago's well made Magnetic Folio Case ($27), which is compatible with the stand.
The Elago Magnetic iPad Stand is $110 on Amazon and comes in your choice of Dark Grey, Silver, Light Blue, or Sand Pink.