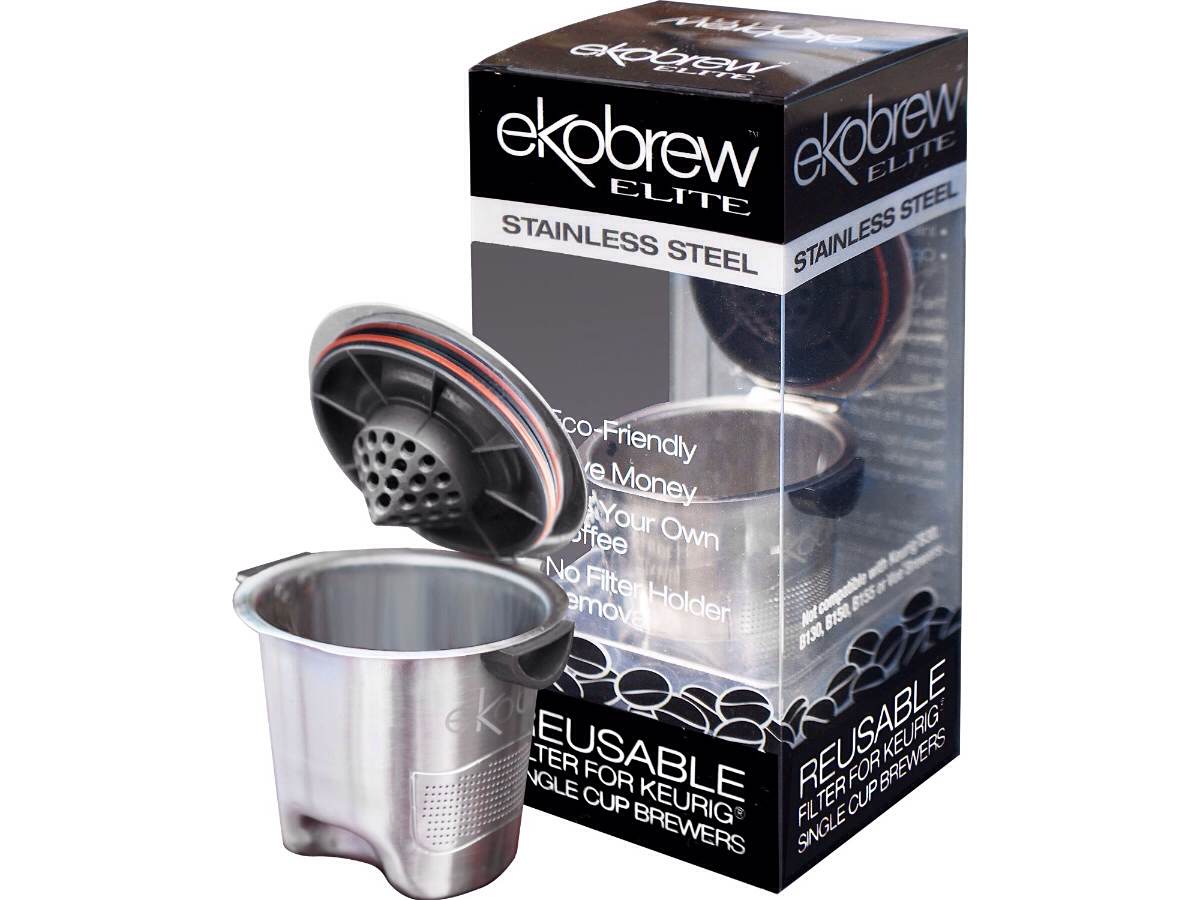 Ekobrew Stainless Steel Elite — Refillable K-Cup for Keurig Coffee Brewers
I have mixed feelings about Keurig brewers. There's no denying their sheer convenience—I mean, you literally just push a button to brew—but those disposable K-Cup pods are wasteful and tend to produce a subpar cup of coffee besides.
The Ekobrew Stainless Steel Elite might be the best workaround for this problem. Rather than tossing out K-cup after K-cup, you simply fill the reusable Ekobrew with your own freshly-ground coffee and brew as normal. When it's done you empty the Ekobrew, quickly rinse it out, and it's ready to use again. A dispersion cone under the lid helps disperse hot water more evenly, while the cup's many side- and bottom-perforations allow for a better extraction.
You can get the Ekobrew on Amazon for about $15. I recommend buying two so you can easily swap them back and forth.
(Note: these will not work with Keurig VUE brewers, along with other models listed on the Amazon page.)