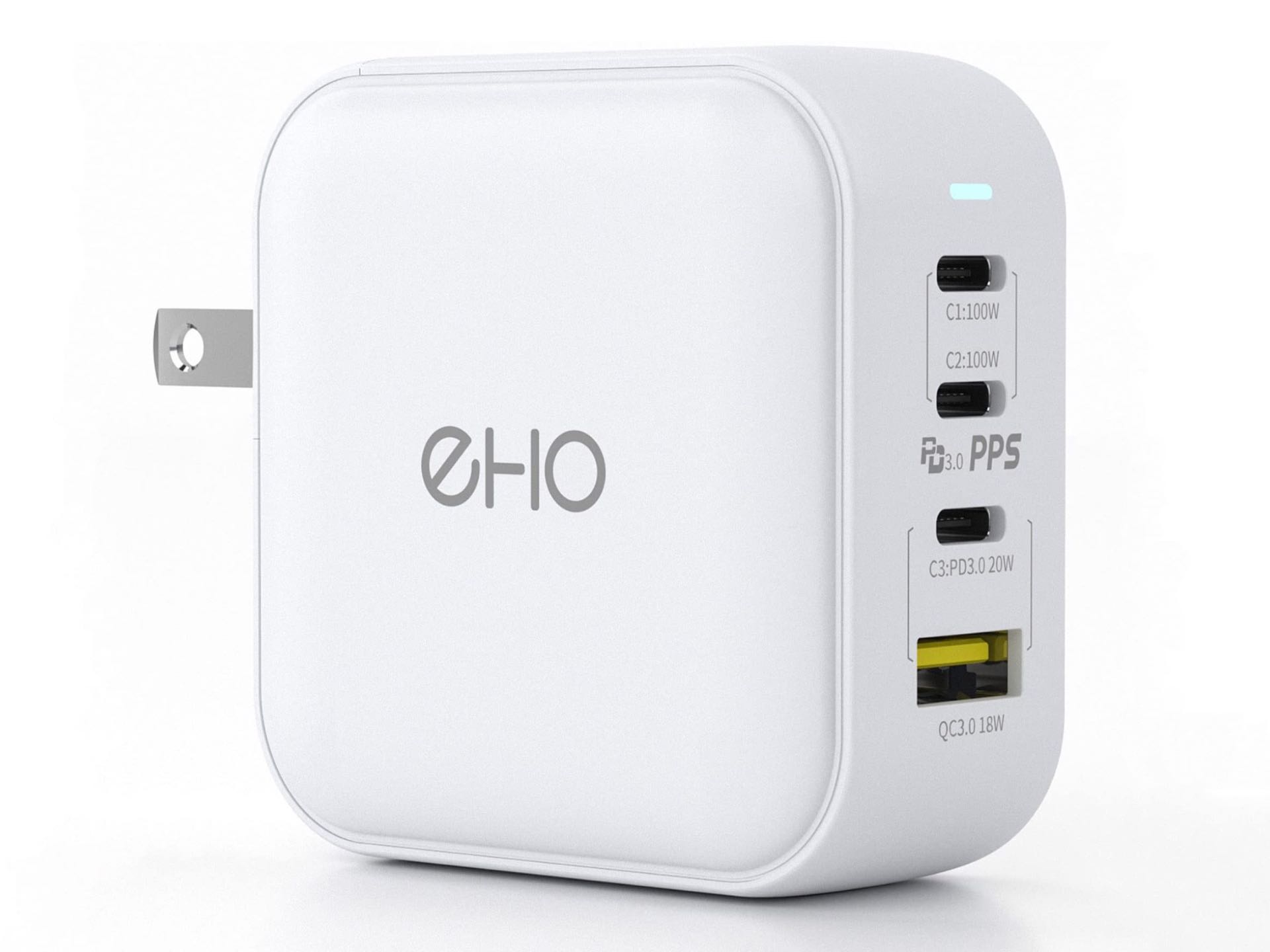 EHO 100W Four-Port USB-CA Power Adapter
If you need a portable wall adapter that can keep up with your busy lifestyle and all the devices you carry with you, EHO's 100W 4-port power adapter packs more than enough punch for the job. This travel-friendly charger offers blazing charge speeds for a single device alone (up to the full 100 watts) or still-excellent speeds for multiple devices at once, as shown in the chart below: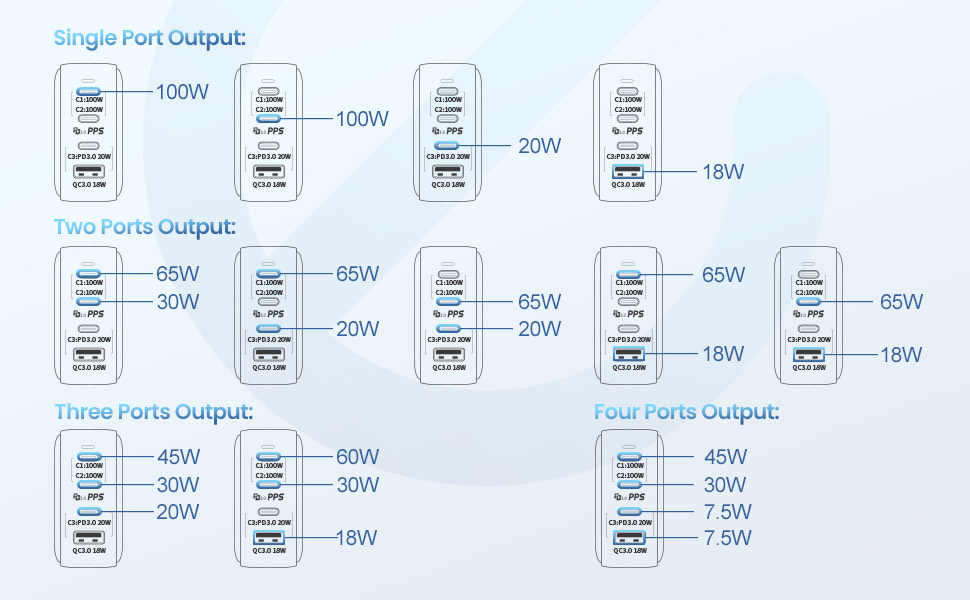 Powered (heh) by Gan II chip technology, this small-yet-mighty charger can fully juice up, say, a MacBook Pro 16" in about two hours without overheating. In fact, it only ever gets a little warm during use. And when the prongs are folded in, the adapter actually clocks in at 40% smaller than the MB Pro charger, so you won't feel like you're making any space tradeoffs in your travel bag.
Get this adapter for $51 on Amazon in your choice of white or black. Be warned however that no cables are included in the box so you'll have to supply your own.