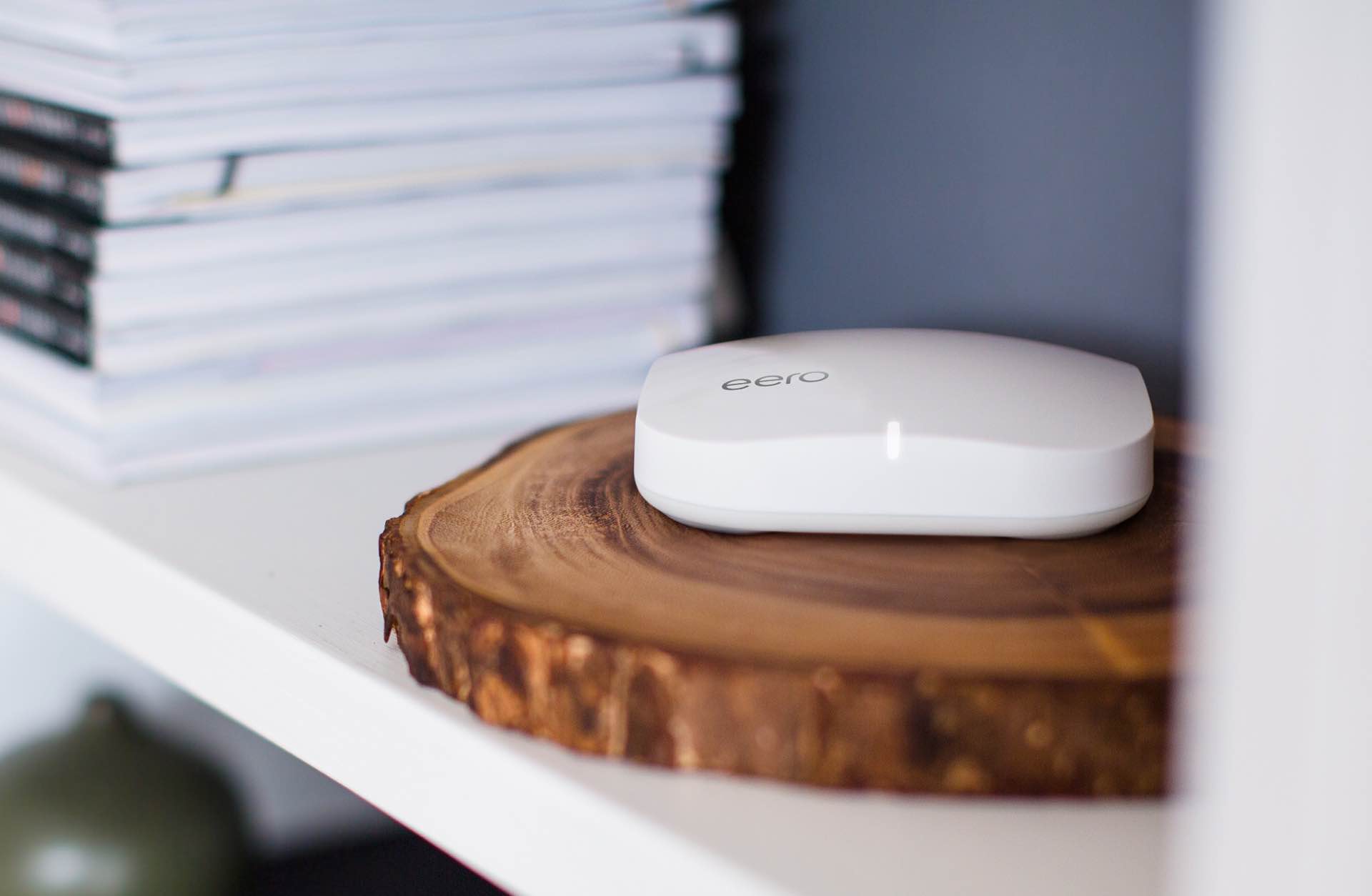 eero Home Wi-Fi System
There are those who are lucky enough to have perfect Wi-Fi connectivity in their home, no matter what room they're in. But the rest of us? Well, let's just say some of us apparently angered a Wi-Fi god or two in a past life.
The eero home Wi-Fi system solves this problem beautifully. If you've ever tried to fix your dead zones and other connectivity woes with a confusing series of routers and extenders, and still gotten nowhere, you'll love this setup. What you get are three nodes that work together almost magically to create a mesh network with fast, rock-solid blanket coverage.
It's unbelievably easy to set up too. Once you've got the nodes in place (one of them needs to be plugged into your modem), the eero iPhone app will automatically detect the new network and give you a few options to breeze through (naming the network, selecting the room each node is in, etc). It'll even guide you through optimal placement of each node.
That's it! You're off to the races. Enjoy that sweet, sweet Wi-Fi connection anywhere in your house.
Apropos of nothing, their intro video is pretty great:
Get the eero 3-pack for $499 on Amazon.
(You can buy individual nodes for $199 each, but as The Wirecutter notes, you wouldn't want to use just one as your primary router. The only reason to buy a single one is to extend your existing eero network.)