Welcome to this Saturday evening edition of our weekly linkage column. Pour yourself a beverage and enjoy this week's collection of interesting and entertaining links.
* * *
Featured Links
Fashion blogger and actress Tavi Gevinson, writing for The Cut, investigates her history with the "#sponcon" and "never-not-branding" culture of Instagram, and the unrealistic expectations it sets (on both sides of the screen):
There are plenty of well-documented reasons to distrust Instagram — the platform where one is never not branding, never not making Facebook money, never not giving Facebook one's data — but most unnerving are the ways in which it has led me to distrust myself. After countless adventures through the black hole, my propensity to share, perform, and entertain has melded with a desire far more cynical: to be liked, quantifiably, for an idealized version of myself, at a rate not possible even ten years ago.

I think I am a writer and an actor and an artist. But I haven't believed the purity of my own intentions ever since I became my own salesperson, too.
What she's describing is a whole side of Instagram that I've always been aware of but tried to avoid.* Turns out it's all even weirder and more dystopian than I'd imagined.
* I've always treated my own account more as a record of a humble life lived (at least I'd like to think), with favorite shots of my family and travels over the years. I'm one month shy of my 9th anniversary on the app, and as I write this I'm still sitting at only 166 followers. Talk about Brand Presence™ eh?
---
On the subject of Instagram, filmmaker and photographer Joseph DiGiovanna runs the @nyc_timescape account, which posts time-lapses of the NYC skyline every single day, from sunrise to sunset, compiled from photos taken every 30 seconds using a Sony a7S mirrorless camera (part of a fantastic family of cameras 👌) and a custom physical setup in his own apartment in Weehawken, NJ.
Which is cool enough as it is, but the true goal of the project goes way beyond just that: DiGiovanna aims to capture these daily time-lapses for at least 30 years, four of which have already gone by!
Watch this profile of the project by fellow time-lapser Emeric Le Bars:
As for that custom setup I mentioned, he lays it out on the project's official site (you'll have to scroll down to the FAQ section):
It's actually a whole system. The camera is tethered to a dedicated laptop, which has two dedicated external 6TB hard drives – all of which are connected to their own uninterruptible power supply in case of a blackout. The whole system is controlled by a series of AppleScripts I wrote that run on a schedule.

A homemade Arduino IR Intervalometer triggers the camera to take a photo every 30 seconds. On the laptop there's a script that activates one minute after midnight and creates a new folder with yesterday's date – and then moves all the images created the day before into that folder. At 30 minutes past midnight, another script copies that folder onto the backup hard drive.

Meanwhile, another script is constantly checking to see how many images have been made. Essentially, that script is looking after the other scripts like a tattletale. If there aren't enough images in the capture folder, that tattletale script sends me three text messages and an email – all one minute apart to be as annoying as possible.
I'm super into this project and really hope he makes it the full three decades, if not beyond.
---
Indonesian animator Wahyu "Pinot" Ichwandardi and his wife Dita Wistarini are the parents of three kids — they've dubbed themselves the "Neverland Family" — and all of them are artists who do all kinds of incredible projects together. The one they're currently going semi-viral for is their handmade recreation of a sequence from one of the best films of the past year, Spider-Man: Into the Spider-Verse.
If you read through their Twitter thread about the project, you'll see it took them months of experimentation with various methods, using DIY rigs and LEGO blocks for camera movement. Incredible.
And because it's apparently my goal today to link to a bunch of Instagram content, heres a video they shared showing a bit more detail behind the creation of the street sequence specifically:
🤩😍🤩😍🤩😍
---
Lighting technician Brian "Rizzo" Frankel has been working on Broadway for nearly 40 years, the last four of which he's been in charge of electrical and lighting for Hamilton. The six-minute video above gives a quick behind-the-scenes look at his work and the passion he has for it.
New Yorker staff writer Sarah Larson describes the video here:
Hamilton is a "special thing," Frankel says. "Having a standing ovation every night? For four years straight? You know, they're seeing history." The film illuminates Frankel's place in that history, in a way that we feel viscerally at the end: at a performance of Hamilton, wearing a headset in the lighting booth, hand on the console, he happily mouths along with the end of one memorable song. ("I am not throwing away my shot! ") As it ends—bam!—he triumphantly hits the lights.
I finally got to see Hamilton myself a couple months ago with my wife and her sister when the show came through OKC, and the three of us agreed afterward that the lighting really did tell a story all its own, even (maybe especially) for those of us who sat in the nosebleeds.
---
No Miscellaneous Links This Week :(
Sorry folks, this week's been a little busy for yours truly. We've been preparing to travel with our RV again for the first time in months, now that our daughter is born ✨ and we're finally free to leave OKC.
As such, I don't have any great links in the ol' Instapaper queue to share with you in this section like I normally would. Not to worry though, I'll for sure be keeping my eyes out and my ears to the ground for good stuff to share next time!
---
Neat Stuff We Published This Week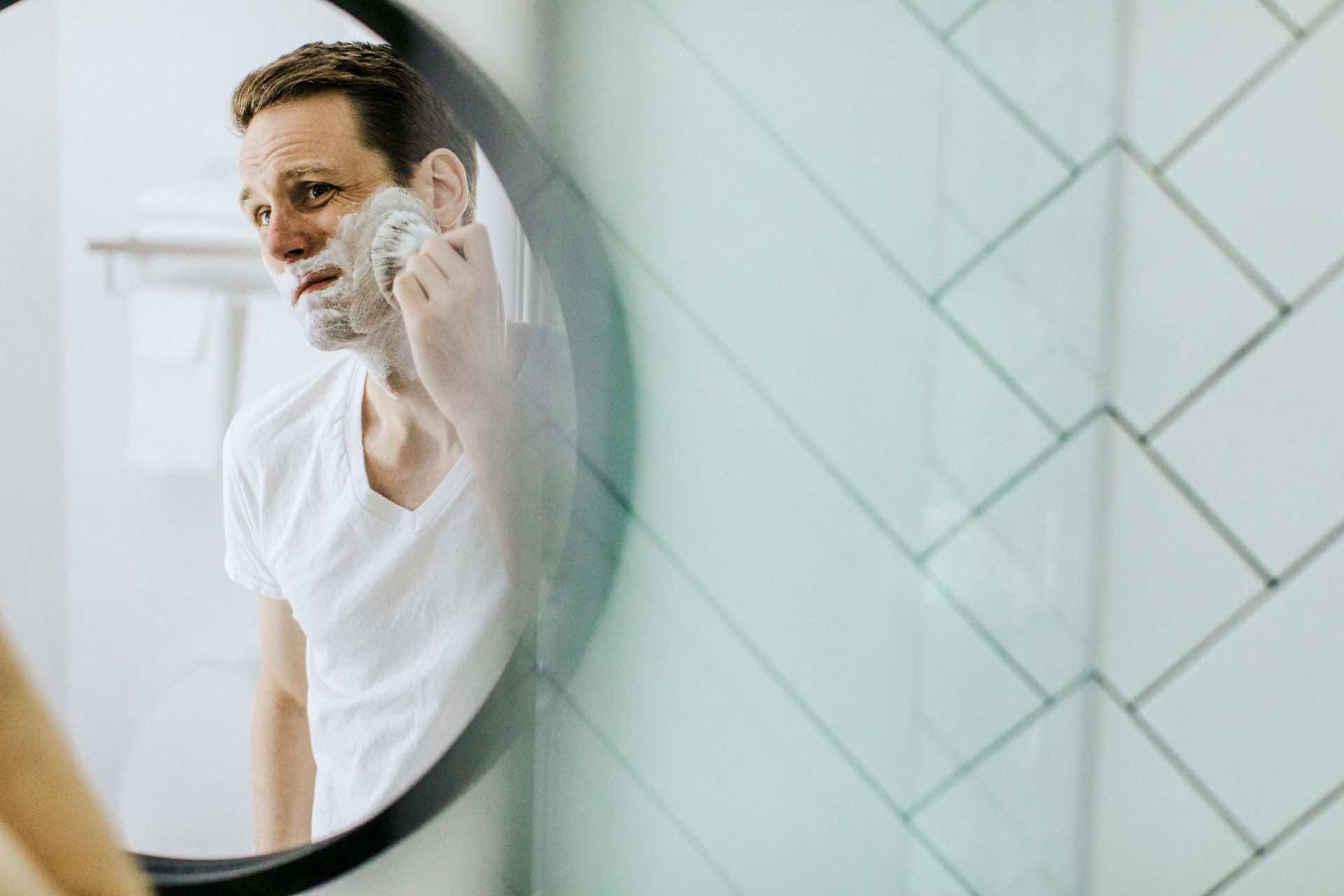 Guide: A Few of Our Favorite Shaving Essentials 🧔💈
—
* * *
Got any suggestions for articles, videos, stories, photographs, and any other links you think we should be posting in our weekly Quality Linkage? Please do let us know on Twitter.