Welcome to this week's edition of our Quality Linkage column. Please enjoy this week's collection of interesting and entertaining links. Brew a fresh cup of coffee, find a comfortable place, and relax.
* * *
📷📲: The other day, The Sweet Setup contributor Marius Masalar wrote a fantastic, in-depth guide on using the iPad for photography workflows, which happens to be one of the iPad's greatest strengths. He covers the best apps, how to import / export, how to manage your photo library, editing your photos, sharing your work, and more.
---
🌇: A few weeks ago, eVolo Magazine announced the winners of their 2020 Skyscraper Competition. The first place winner, fittingly enough, is a "rapid-deployment healthcare skyscraper for epidemic outbreaks." The honorable mentions are fairly forward-thinking as well, with my favorite being the Reforestation Skyscraper. 🌳
---
📇🙎‍♀️🙌🌈🌩: To say that stop-motion animator Andy "Andymation" Baily — who's worked on excellent Laika films like Kubo and the Two Strings, The Boxtrolls, and more — has a "hobby" of making flipbooks would be a massive understatement.
I don't use the word massive lightly, either. Get a load of this insanely long DBZ-inspired flipbook animation he made a year ago. Actually, I recommend starting at the 15:07 mark to watch the flipbook first, then going back to the beginning to see how it was made.
Bonkers, right?
---
NSFW for language
🤘🧐❓: If you remember the early 2000s when Andrew W.K. hit the mainstream with his rock anthem "Party Hard" — which still slaps, by the way — you may also remember the many years of strange rumors and controversy surrounding his career (and even his identity) that followed.
Either way, Michael Nelson's extensive 2018 piece for Stereogum made an attempt to unravel these unsolved mysteries but (*spoiler alert*) leaves readers with more questions than answers by the end.
When Andrew W.K. sings, "Don't call me Andy," I think he is talking about the same thing he was writing about when he wrote about "The freedom to just be, instead of having to always be "me." And it's not because he needs a break every now and then, but because he knows he is not Andrew W.K., because he knows Andrew W.K. is not real, because he knows identity is not real.

And if identity is not real, then a fake identity is every bit as authentic as any other. Who is Andrew W.K.? Is Andrew W.K. real? Who is the real Andrew W.K.?

[…]

This is what he's singing about when he says, "Don't call me Andy." That's what I think, at least. It's not a prank. It's not pop art. It's not performance art. Nothing is real, and therefore, there is no "authentic" against which "inauthentic" can stand in opposition. It's not a performance at all. And yet it's all performance.
This article goes to some very surreal psychological places, like one of those Polygon "Unraveled" videos on crack.
---
📖✨: As part of their ongoing "Harry Potter at Home" hub, J.K. Rowling's Wizarding World is putting out a weekly series of celebrity video readings of individual chapters from Harry Potter and the Sorcerer's Stone. As the promo video below shows, it will be a star-studded lineup:
As of this writing, two videos have been released: The first chapter is narrated by Daniel Radcliffe himself, while the second one is read by Noma Dumezweni of the Harry Potter and the Cursed Child stage cast.
What a stellar idea this is! I can't wait to see the rest of the series.
---
Mildly NSFW for language
☕️🤓: If you've ever walked into a coffee shop and been confused about the difference between a latte, a cappuccino, a flat white, and *shudder* a macchiato, this is the video for you.
---
🗃: As someone who's 100% guilty of having notes, ideas, bookmarks, highlights, favorites, and other digital ephemera scattered across probably a dozen different apps/services — Instapaper, Pinboard, Simplenote, YouTube, Evernote, Bear, Reddit, etc — I'm intrigued by Tobias van Schneider's secret project he's been working on for the past year that aims to solve this unique problem:
What I wanted was simple, in theory. If I see something I like, something I want to remember, I want to save it within a second. And if I'm trying to remember it later, I want to be able to find it within seconds. That's it.

I don't want to deal with organizing things. I don't want folders. I don't want categories or structures. I don't want to think about how to make sure I'll be able to find this later. I want something to do the job FOR ME instantly. An extension of my mind.
He hasn't released details on exactly what this new product will be yet, but my interest is definitely piqued and I'll be keeping an eye on updates as they come out.
---
📝😖: After Boze Herrington tweeted this the other day:
forever thinking about how Hans Christian Andersen adored Charles Dickens and wrote him passionate letters and wept with joy when they hung out, and how Dickens made him the slimy, odious villain in one of his novels who looks like a demon from hell.
…I came across a hilarious article on the ways Hans Christian Andersen was a terrible houseguest in the eyes of Charles Dickens:
Do you live in fear of being the kind of person who invites a social blockhead to your house and cannot get rid of them for five weeks? Or do you live in fear of being the kind of person who accepts an invitation that was not sincerely meant and overstaying your welcome without ever realizing you have made yourself ridiculous? I fear the latter much more; I cannot imagine staying more than twice as long as promised in someone else's house.

How many guest towels he must have gone through. How much of the jars of marmalade that Cook had set aside specially for Mrs. Dickens, who loved a bit of marmalade at Christmastime, must he have gone through during his sad-eyed breakfasts. It must have been like having Eeyore as a houseguest.
---
🥰: I'm loving the charming and Disney-esque character design work by Russian artist Anna Anikeyka, which I stumbled upon after a Reddit post about her comic/animation on "how to fish with a girlfriend". Just lovely stuff all around.
* * *
Neat Stuff We've Published Recently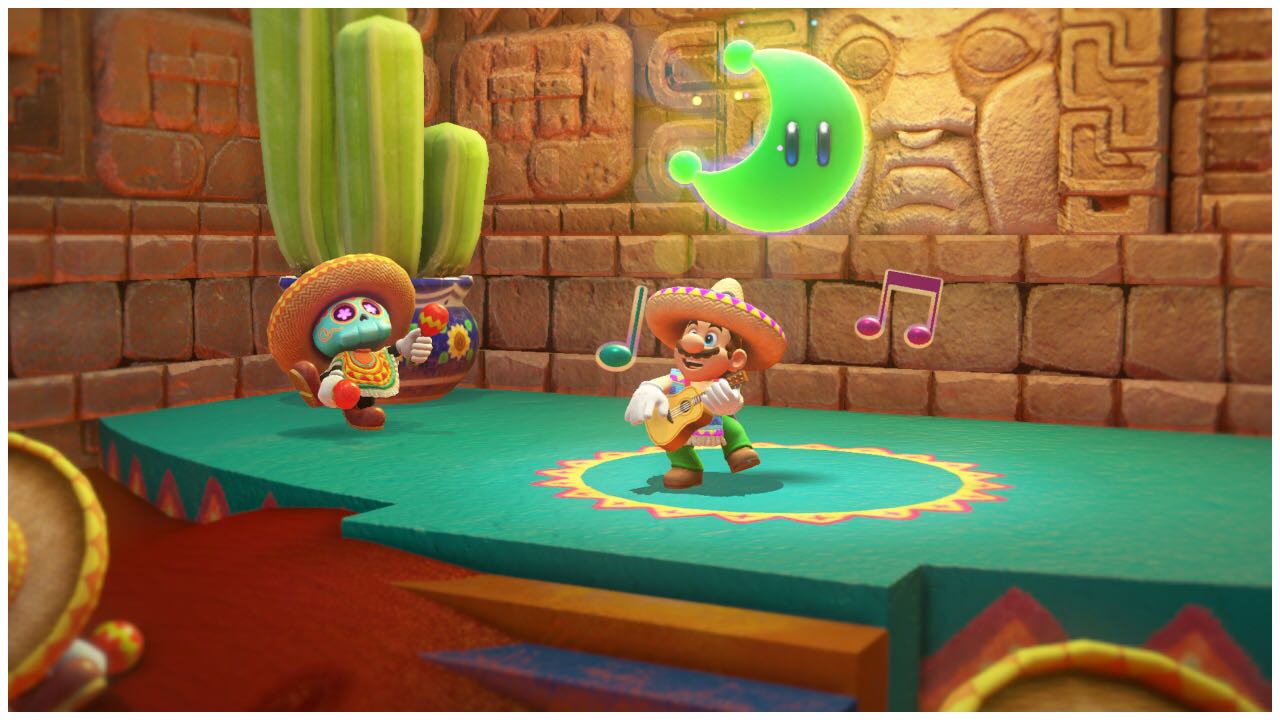 * * *
Got any suggestions for articles, videos, stories, photographs, and any other links you think we should be posting in our weekly Quality Linkage? Please do let us know on Twitter.