In this week's edition of our Friday Quality Linkage column, we've decided to celebrate the holidays by sharing some of our favorite recipes. The cronuts and the dark chocolate custard in particular are to die for — the kinds of treats you'd only indulge in once or twice a year (not necessarily at the same time).
For your convenience, we've included two links with every recipe. One of them lets you save that recipe to the awesome Paprika app for iPhone, iPad, and Mac. The other link is a plain-text version for non-Paprika users.
* * *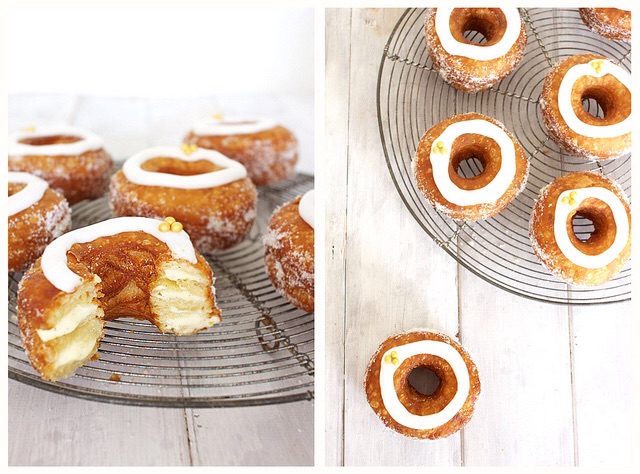 Like we said, these "fauxnuts" are to die for. There are a few things to keep in mind though:
At the source link above, the recipe author calls for a double batch of something he calls "20-minute" croissant dough. If you choose to go that route, be sure to prepare the dough the night before frying the cronuts. But, we've found that a couple cans of premade croissant dough (e.g. Pillsbury crescent rolls) do the job nicely and will feed about six people. Try layering two triangles of dough together for each donut.

He also calls for something called "caster sugar" which is finer than your average granulated table sugar. If you don't have any on hand, you can either briefly run the regular stuff through a food processor, or save yourself some hassle and simply use a slightly-smaller amount of it.

Where possible, I've converted the author's UK measurement units and ingredient names to US. For example, "icing sugar" became "powdered sugar" and millileters became cups.
If lemon+vanilla doesn't sound like your bag, check out these salted-caramel cronuts.
[Save to Paprika] — [Plain-text version]
---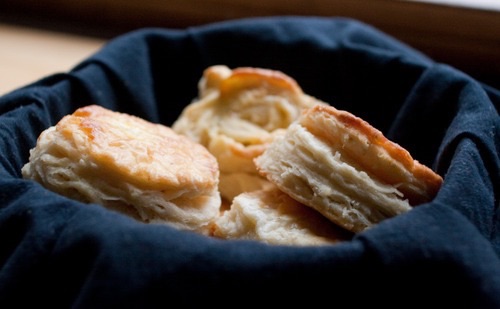 Nothing against canned biscuits, but there's something about making them from scratch that we find irresistable.
This particular recipe isn't so much a recipe as a "ratio" from Michael Ruhlman's transformative cookbook, Ratio (which we included in our 2014 Christmas Catalog). And chances are, you've already got all the ingredients in your pantry.
An important note from Jim Ray at the source link:
The key to good biscuits, with lots of flaky layers, is to keep the butter cold and not over work it. I usually measure mine, slice it into ½" cubes then put it in the freezer for ten minutes or so.
[Save to Paprika] — [Plain-text version]
---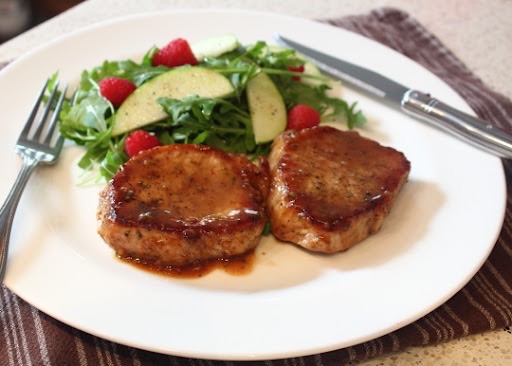 These pork chops are awesome at any time of year, but especially so during the holidays. If you don't have apple cider on hand, plain old apple juice works just as well. Cayenne pepper can also be substituted for the red peper flakes.
[Save to Paprika] — [Plain-text version]
---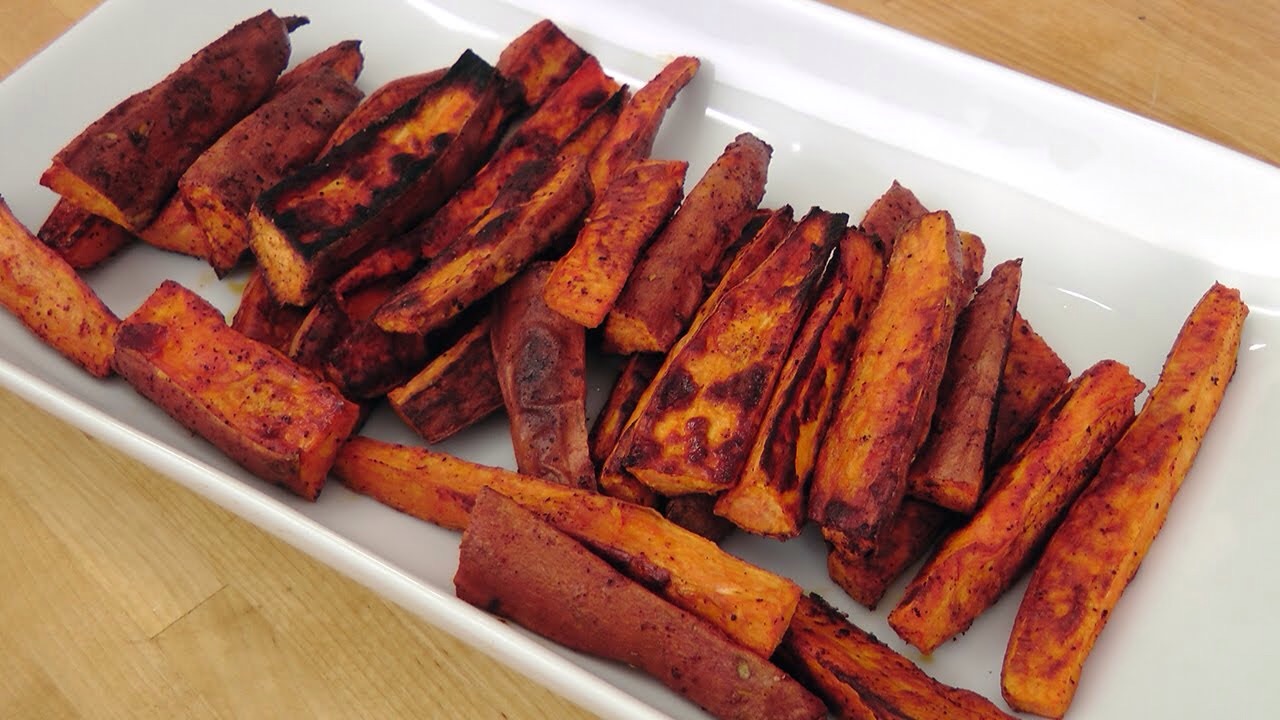 These pair very nicely with the pork chops above, and with pretty much anything else really. What's great about them is that even if you burn them a bit they still taste great, similar to burnt marshmallows.
[Save to Paprika] — [Plain-text version]
---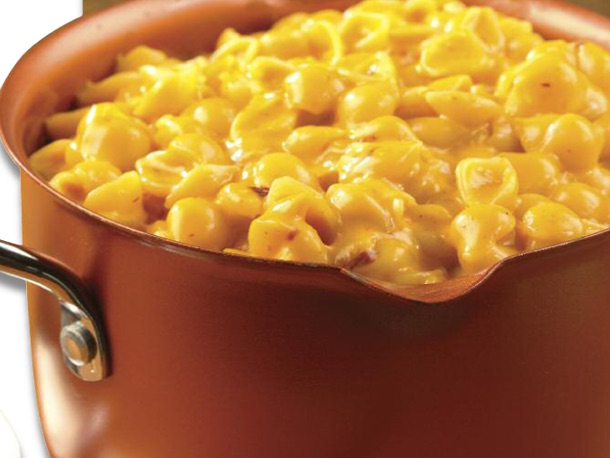 Mac & cheese with a kick. What's not to like about that? Perfect for winter weather, and it's pretty easy to make.
[Save to Paprika] — [Plain-text version]
---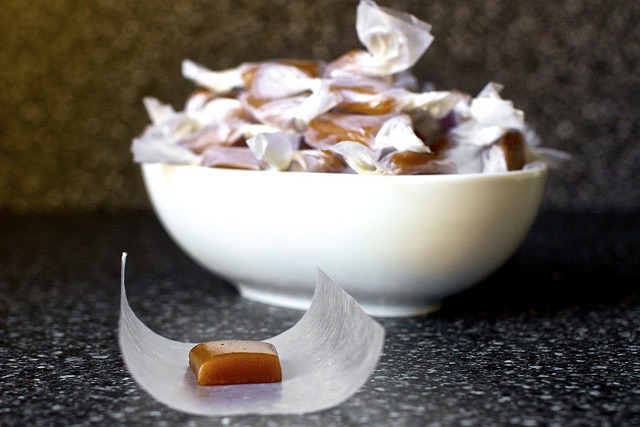 The recipe author describes these homemade candies far better than I could:
These apple cider caramels are my love letter to autumn in my city, my attempt to pack everything I love about NYC in October — the carpet of fiery leaves on the ground from the trees I didn't even know we had; the sky, impossibly blue; the air, drinkably crisp; the temperature, finally delicious enough that it implores you to spend hours wandering around, sipping warm spiced apple cider from the Greenmarkets — into one tiny square.
If that doesn't sell you, I don't know what will.
[Save to Paprika] — [Plain-text version]
---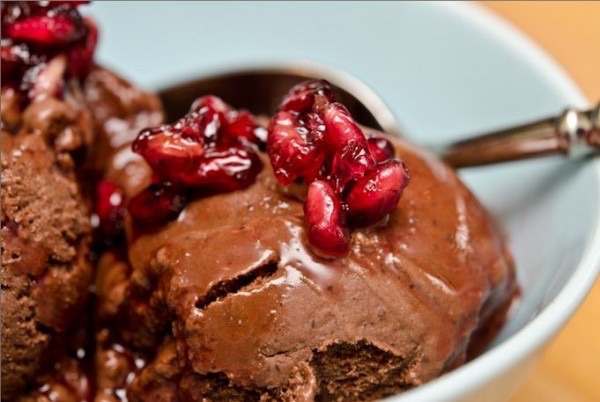 (Ice cream machine required!)
This super-dark chocolate dessert is pure yumminess. You can choose to make the pomegranate syrup in the source article or leave it out — the custard is delicious either way.
[Save to Paprika] — [Plain-text version]
---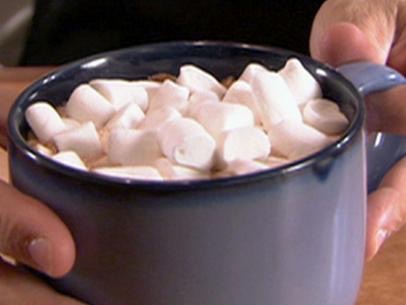 Forget about buying prepackaged marshmallows for your hot chocolate, and make your own instead! It's way more fun (especially if you have kids that can help you), and if there's anyone you can trust on the subject it's Alton Brown.
A couple years ago, Dave Wiskus gave me a handy tip for this particular recipe:
Replace the vanilla extract with maple extract and double it. Skip the kosher salt.
[Save to Paprika] — [Plain-text version]
* * *
Got any suggestions for articles, videos, stories, photographs, and any other links you think we should be posting in our weekly Quality Linkage? Please do let us know on Twitter.