Welcome to this week's edition of our Friday Quality Linkage column. Please enjoy this week's collection of interesting and entertaining links. Brew a fresh cup of coffee, find a comfortable place, and relax.
* * *
Featured Links
Earth scientist and academic lecturer Dr. James Dyke published an article at The Conversation about the wake-up call he got about climate change eight years ago, and the terrifying insights it's since led him to:
One explanation for our collective failure on climate change is that such collective action is perhaps impossible. It's not that we don't want to change, but that we can't. We are locked into a planetary-scale system that while built by humans, is largely beyond our control.

[…]

To understand you are in a prison, you must first be able to see the bars. That this prison was created by humans over many generations doesn't change the conclusion that we are currently tightly bound up within a system that could, if we do not act, lead to the impoverishment, and even death of billions of people.
---
As longtime Mac nerds all found out this week, Apple is killing the iTunes app — or really, breaking it down into its respective components: Apple Music, Apple Podcasts, and Apple TV.
Over the years, app developer and former Apple Software Engineer Allen Pike has collected screenshots of the various error messages spit out by iTunes, which together form a sort of "rise and fall" tale:
As the central device and platform hub, iTunes became a leaf on the wind of Apple's strategic moves. The refined focus of the app's early days gave way to an era of ever increasing complexity and power.

Of course, with great power comes great technical debt. As iTunes became a mammoth katamari of features tangentially related to media, it failed to become a robust front-end for Apple's increasingly complex network of media services. UI oddities – ranging from weird modal dialogs to an often complete inability to handle network problems – often belied iTunes' status as a tired legacy product.
Alas, all good things come to an end.
---
Designer Eleanor Lutz — who you may remember from some very cool projects I've linked previously — has a new thing coming out soon and it looks amazing: a collection of 10 astronomy maps built on open data (bold emphasis mine):
Over the past year and a half I've been working on a collection of ten maps on planets, moons, and outer space. To name a few, I've made an animated map of the seasons on Earth, a map of Mars geology, and a map of everything in the solar system bigger than 10km.

Over the next few weeks I want to share each map alongside the open-source Python code and detailed tutorials for recreating the design. All of the astronomy data comes from publicly available sources like NASA and the USGS, so I thought this would be the perfect project for writing design tutorials (which I've been meaning to do for a while).
The image above is a preview of what's to come, and if you click through to the post, you'll find an animated version of it. Can't wait for these maps to come out.
---
Miscellaneous Links
---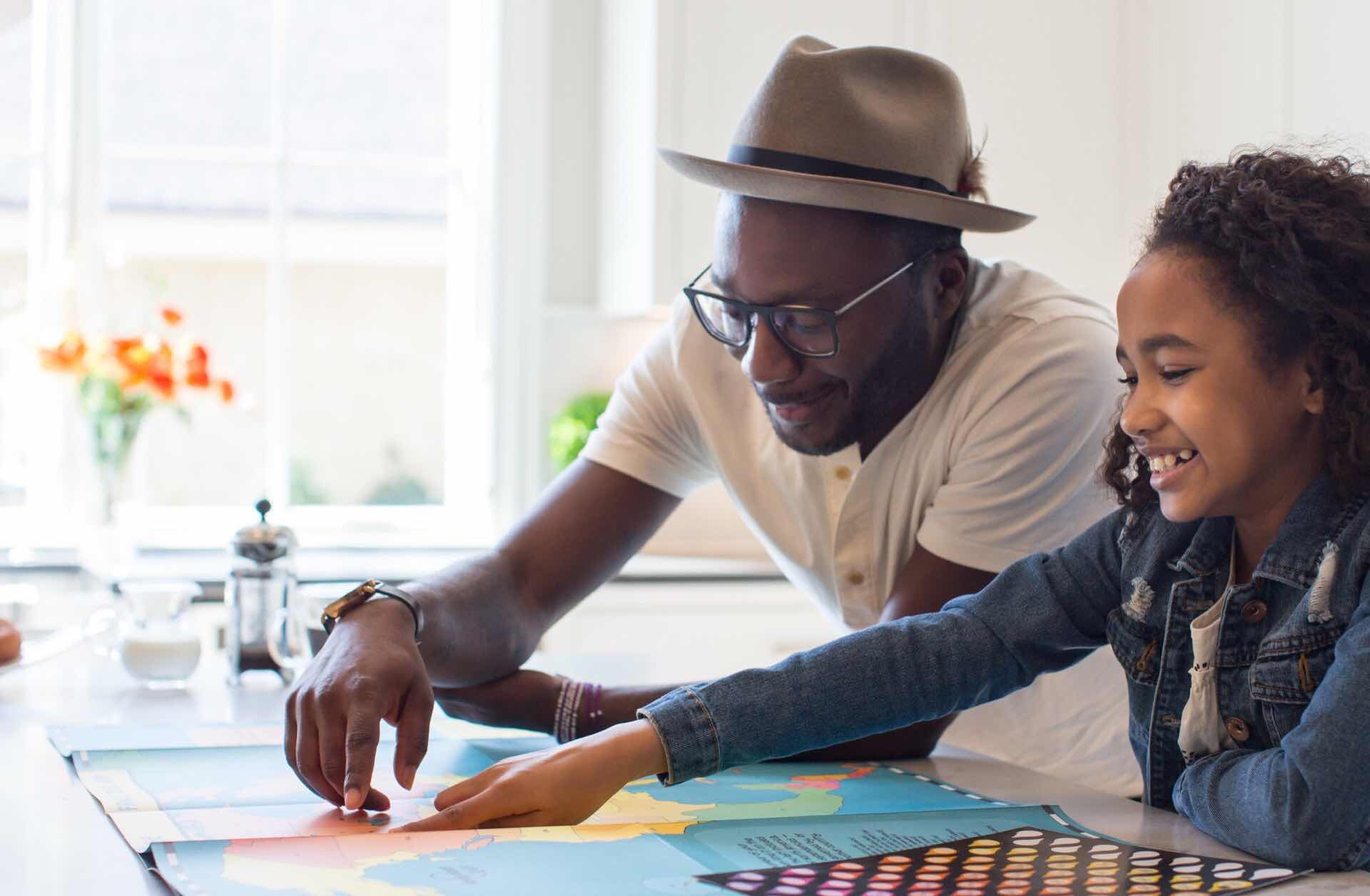 Neat Stuff We Published This Week
—
* * *
Got any suggestions for articles, videos, stories, photographs, and any other links you think we should be posting in our weekly Quality Linkage? Please do let us know on Twitter.