Welcome to this week's edition of our Friday Quality Linkage column. Please enjoy this week's collection of interesting and entertaining links. Brew a fresh cup of coffee, find a comfortable place, and relax.
* * *
As my family and I have traveled up the US east coast in our RV these past few months, we've made visits to a couple historical spots — namely, Colonial Williamsburg in Virginia and the Wright's Ferry Mansion in Pennsylvania.
It's been great learning how people in colonial America lived, and we've recently discovered a YouTube channel called Townsends — run by Jas. Townsend & Son Inc., a company that manufactures reproduction 18th- and early 19th-century clothing and personal accessories — that should help keep the subject fresh.
The channel is all about 18th-century living, particularly when it comes to cooking. They've got tons of great videos to learn from, like the one above showing you how to make an earthen oven from that time period (watch part two here), along with episodes like…
…and I'm not even scratching the surface. This is just an excellent resource and a good way to unwind from the madness of the modern world for a while.
---
By now, you've probably heard all about that (former) Google guy who wrote the thing. I'm not going to comment about it here, except to say that this response by Yonatan Zunger — also a former Googler, though on happier terms — offers some hard-earned (and much-needed) perspective for anyone starting a coding career (bold emphasis mine):
Essentially, engineering is all about cooperation, collaboration, and empathy for both your colleagues and your customers. If someone told you that engineering was a field where you could get away with not dealing with people or feelings, then I'm very sorry to tell you that you have been lied to. Solitary work is something that only happens at the most junior levels, and even then it's only possible because someone senior to you — most likely your manager — has been putting in long hours to build up the social structures in your group that let you focus on code.
---
I grew up obsessed with Jim Carrey movies, and it came as something of a surprise to learn about his passion for painting on an episode of Comedians in Cars Getting Coffee back in 2015. I kinda forgot about it though, until the video above came out a few weeks ago.
As much as I loved the zaniness of his movies as a kid, it's great to see this other side of him where he gets into a kind of mellow-yet-metaphysical mental space and produces some crazy-vibrant art (like the pieces pictured below) in what I can only imagine is a painter's dream of an art studio.
I guess what I'm saying is I like this video. It's a nice way to spend six minutes.
+ Also worth watching if you've ever seen it: Jim Carrey's 2014 commencement speech at the Maharashi University of Management. My favorite quote: "You can fail at what you don't want, so you might as well take a chance on doing what you love."
---
Jean M. Twenge, a professor of psychology at San Diego State University, writes about the negative effects — psychological, emotional, social, physical, or otherwise — of mobile devices and social media networks in the lives of teenagers today:
The results could not be clearer: Teens who spend more time than average on screen activities are more likely to be unhappy, and those who spend more time than average on nonscreen activities are more likely to be happy.

There's not a single exception. All screen activities are linked to less happiness, and all nonscreen activities are linked to more happiness.
---
One lyric of this song is mildly NSFW.
I mentioned a few weeks ago that I love Bill Wurtz's music videos more than I do his way-more-viral "History of Japan" and "History of the Entire World, I Guess" videos. His most recent video, "I Wanna Be a Movie Star", is a catchy yet surprisingly intricate song with trippy visuals full of details that take a few rewatches to catch all of. This guy is just so good at what he does; it blows me away.
Although the video only came out last week, the song was actually released to the "Songs" page of his website back in June. It must've taken a while to get all those visuals put together, but it was worth the wait.
+ FYI: Like other songs he's released, this one is available on Apple Music and Spotify.
---
Dave Addey's Typeset in the Future blog is all about typography and iconography as seen in sci-fi/fantasy movies and TV shows. Most of his posts there are long and weirdly enlightening in their own way, while some are short and entertaining, like this one:
We've already seen how Eurostile Bold Extended is spectacularly effective at establishing a movie's timeframe. But if Eurostile isn't enough, there's more you can do to clarify your movie's timeframe. I'd like to introduce you to six easy rules that are pretty much guaranteed to position your text firmly in the FUTURE.
---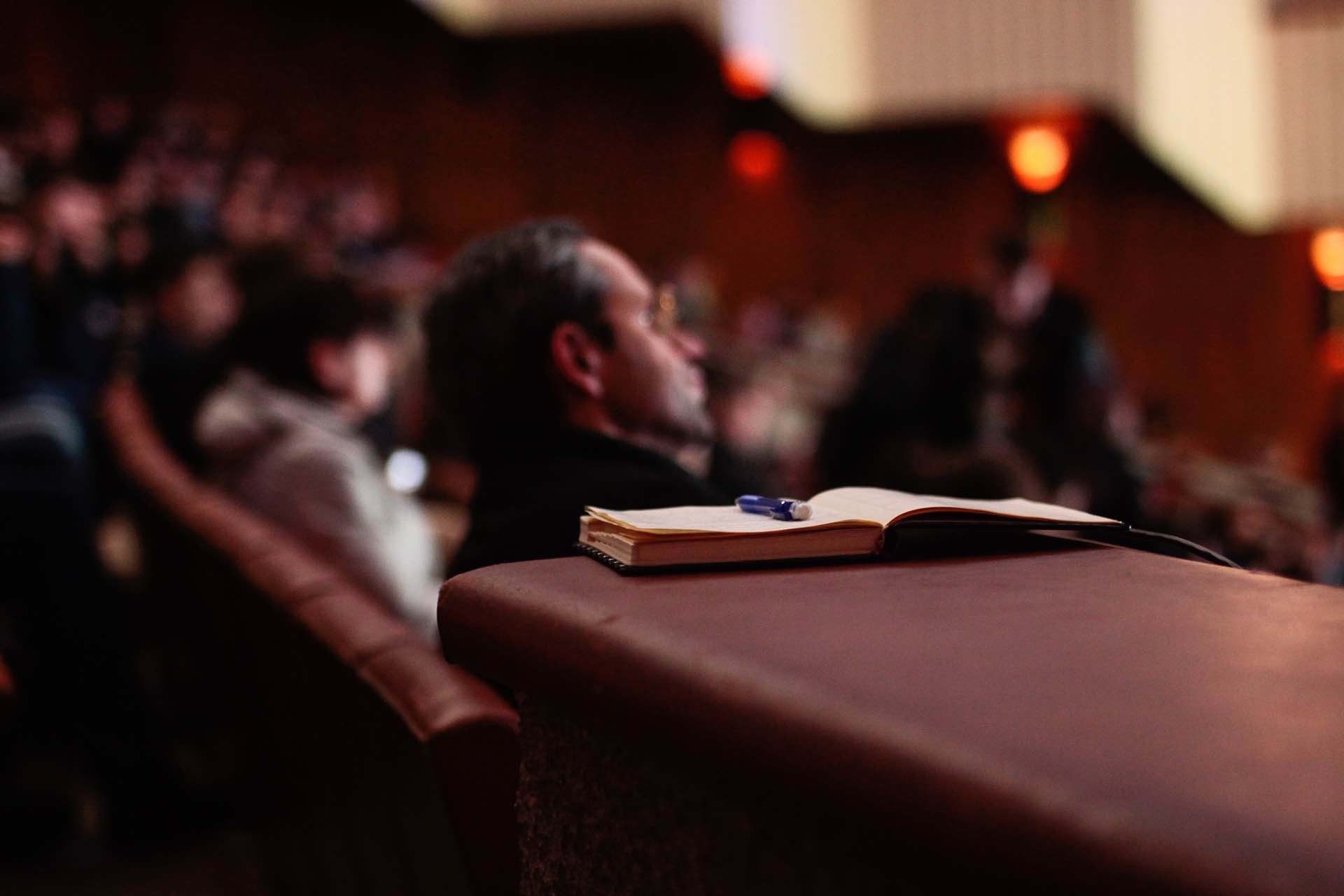 Neat Stuff We Published This Week
* * *
Got any suggestions for articles, videos, stories, photographs, and any other links you think we should be posting in our weekly Quality Linkage? Please do let us know on Twitter.