Welcome to this week's [evening] edition of our Friday Quality Linkage column. Please enjoy this week's collection of interesting and entertaining links. Pour yourself a drink, find a comfortable place, and relax.
* * *
Some people are just good at the internet. Every year on September 21st, the multitalented Demi Adejuyigbe posts a silly video of himself dancing to a remix of Earth, Wind & Fire's "September" — each one more elaborate than the last. Brandy Jensen put it well:
by 2024 these are going to cost three million dollars to make and it will be worth every penny
Here are the prevous two:
If you're wondering where you can a shirt like the ones he wears in the videos, you're in luck.
---
Back in May, Marius Masalar shared some thoughts on people who say they're bad at email:
Seeing how others treat email reinforces my own desire to be better at it. To be respectful of others' time and inboxes. I like to think that I'm good at email, which is to say I keep track of what annoys me about how others do it and try to avoid those pitfalls in my own usage. […]

You miss out on a lot by being "bad at email". I have more sympathy now for those who find themselves in that situation, but I'm also more convinced than ever that it's worth the effort to dig yourself out.
I think I fall on the opposite side of this, in that I'm pretty ruthless about sweeping away most of what ends up in my inbox.
I can't tell you how many cold pitches I get from companies wanting me to write about their products, or social media guru types asking if I can promote their content just because this one post I wrote five years ago happens to match some SEO keyword of theirs — they always "circle back around" three more times when I don't respond — or in more extreme cases, marketers I've never heard of signing me up for their promotional newsletters, which I then have to unsubscribe from.
At this point, if I know right away I'm not interested in something, boom, it's gone. Maybe that makes me bad at email, I dunno. Helps me stay sane, though. /rant
---
NSFW for language.
On the recent 15th anniversary of Outkast's Speakerboxxx/The Love Below, "Mr. Wavvy" of Okayplayer collected a bunch of stories about the making of the acclaimed double album as told by those who helped make the project happen:
OutKast created one of the most defining albums of the 2000s by staying true to themselves. The idea for two solo albums allowed Big Boi and André 3000 to explore their inner depths like never before.

[…]

In many ways, Speakerboxxx/The Love Below felt like the beginning of the end of this beloved duo. Having the two detached allows fans to further elaborate on what they appreciate about their individuality, along with further identifying what makes OutKast so special as a duo.
Reading this really took me back to my high school days. I'd almost forgotten how great these albums were.
(via Tim Carmody at kottke.org)
---
Brian Capps of software studio Lickability explains that 401(k)s don't have to be as scary as you think:
Although adding a 401(k) or changing your provider can seem intimidating, it's simpler than it seems, and can make a real difference in your employees' lives. If you run a small business, I would highly recommend spending some time to pick the right option and discuss it with your team. Hopefully, our experience switching providers can yield some useful insight into how to best evaluate your choices when you do. It may be scary, but the only thing you truly need to fear is disappointing your employees by not offering any retirement plan at all. And spiders. Spiders are terrifying.
---
🍂🦇🎃Fall season is upon us 🎃🦇🍂 and my family and I have recently been on yet another US/colonial history kick as we travel down the east coast, so I thought it'd be fun to share this historic pumpkin soup recipe video by the Townsends YouTube channel.
---
From February 2015: Jesse Weaver makes a case against the startup market's obsession with speed over focus, and how businesses today need to regain their sense of craftsmanship:
Craftsmen spend untold hours creating their masterpieces. They sweat the details and pour their souls into the work. Their final creations are as much art as they are products.

We, on the other hand, find ourselves saddled with impossible deadlines that require us to compromise on features and details. It's all we can do just to get the project done. Our final products are minimum viable. They're driven by the invisible hand of the market, which relentlessly demands speed so we can squeeze out a few more sales for the quarter. Getting a product out is considered better than getting it perfect.

The craftsman is not worried about speed. The craftsman is worried about the quality and value of the final product.
---
Filed under "awesome wallpaper material": Simone Hutsch is a graphic designer and self-taught architecture photographer whose "Candy Rotterdam" photo series is absolute eye candy.
These minimalist photos explore the geometry of modern architecture in Rotterdam, Netherlands​​​​​​​, but retouched with a pastel coloring that makes them feel almost unreal. I could just stare at them for hours.
---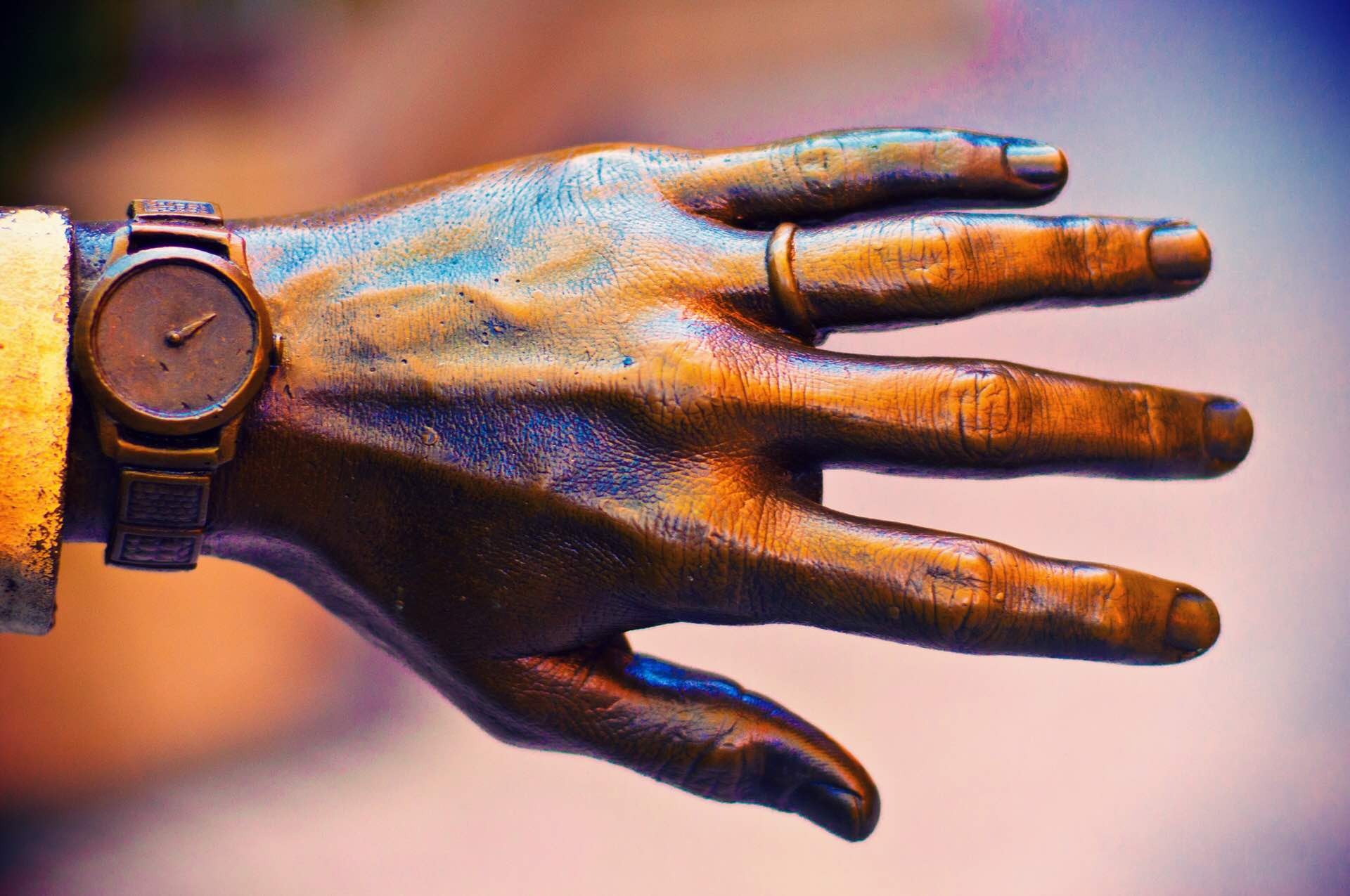 Neat Stuff We Published This Week
* * *
Got any suggestions for articles, videos, stories, photographs, and any other links you think we should be posting in our weekly Quality Linkage? Please do let us know on Twitter.