Welcome to this week's edition of our Friday Quality Linkage column. Please enjoy this week's collection of interesting and entertaining links. Brew a fresh cup of coffee, find a comfortable place, and relax.
* * *
Becky Kane, a member of the marketing team at Doist — makers of productivity apps like Todoist and Twist — wrote in 2016 about how to cultivate a habit of deep focus for work:
The science is in and the results are undeniably bleak:

Multi-tasking is to your work what smoking is to your health. Trying to do more than one thing at the same time is killing your productivity.

[…] The number one skill that will set you apart from 99% of the world's highly distractible knowledge workers is the ability to ruthlessly single-task. Here's why.
---
Lovely mini-documentary by filmmaker Ien Chi:
In 2012, Ien decided to compete in an international whistling competition along with people from different countries, backgrounds, and experience levels. He expected to learn about the art of competitive whistling, but learned about humanity instead.
---
There are loads of Unsplash copycats springing up around the web for 100% free-to-use photography, but I'm not sure I've ever come across anything like unDraw, which is a "constantly updated collection of beautiful svg images that you can use completely free and without attribution" created by illustrator Katerina Limpitsouni.
It has an impressive array of illustrations to choose from, but what blew my mind is that you can change the primary color of the entire set on the fly using the color picker tool at the top. This is going to come in handy for so many people/companies.
My only quibbles:
It could use even more variety. For example, they don't have a lot of images related to kitchens or cooking, as I discovered when putting together yesterday's kitchen gear guide.
There's no search function that I can find. You have to browse the entire catalog manually, which already doesn't scale and will only get worse as more illustrations are added.
---
Japanese designer Haruki Nakamura is a master of an origami-like papercraft called karakuri. Essentially, he creates mechanized paper puppets that do interesting things when you interact with them. You might get a penguin that pops into being when you drop it, or a globe that falls into mountain-like pieces when you roll it, or whatever else he can dream up.
---
Eric Geusz is a software engineer at Northrup-Grumman by day, and by night he's a freelance digital artist who occasionally gets inspiration for awesome sci-fi spaceship concept designs by looking at everyday objects like potato peelers, can openers, and fidget spinners.
After seeing these on kottke.org, I immediately went and followed Geusz on Instagram.
---
Love this little profile on music conductor James Gaffigan by Vox:
If you've ever seen an orchestra perform you've probably had a difficult time looking away from the person dead center on the stage – the conductor. It's hard to miss someone as they swing their arms around pointing at the musicians that seem to be focused instead on their music stands. So what exactly is the conductor doing?

We decided to ask James Gaffigan – a conductor who recently guest conducted the New York Philharmonic in Central Park – just what it is that makes a conductor so necessary and how their actions shape the performance.
---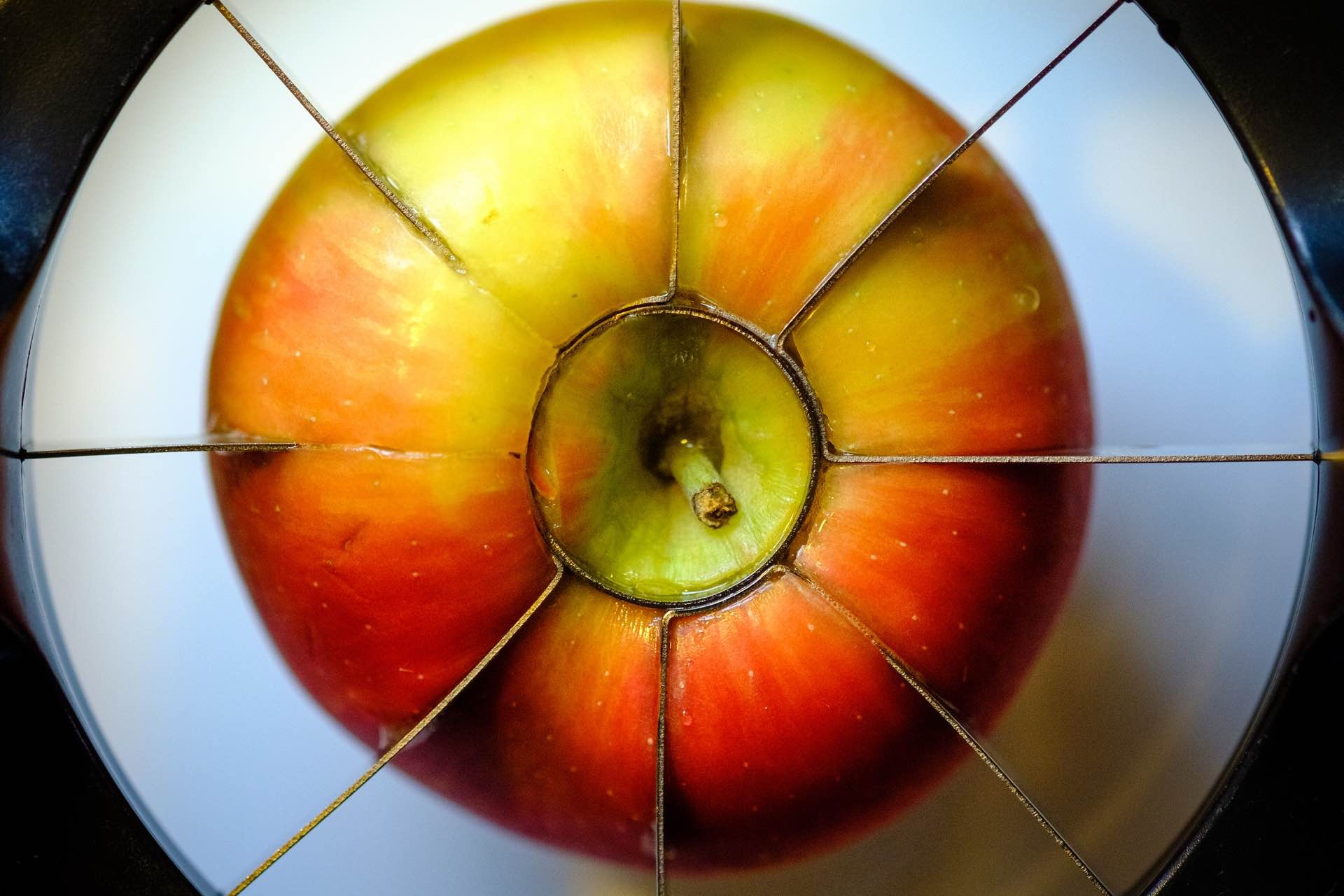 Neat Stuff We Published This Week
* * *
Got any suggestions for articles, videos, stories, photographs, and any other links you think we should be posting in our weekly Quality Linkage? Please do let us know on Twitter.