Welcome to this week's edition of our Friday Quality Linkage column. Please enjoy this week's collection of interesting and entertaining links. Brew a fresh cup of coffee, find a comfortable place, and relax.
* * *
Jake Silverstein of The New York Times Magazine explains that the cover of last week's issue wasn't photoshopped:
[Elmar] Aliyev's picture was then printed on 62 strips of paper. On April 11, [French artist] JR and his 20-person crew took these strips to Flatiron plaza and began affixing them to the ground at 4 a.m. The pasting took about three and a half hours and resulted in a 150-foot-tall image of Aliyev striding eastward. The sun came up. Pedestrians began to wander over Aliyev. Just as JR had predicted, they often walked right over him without even noticing.

To make out the image, you had to be high above. In the middle of the day, when the angles of shadow were favorable, JR went up in a helicopter and photographed the pasting, with all the cheerful and untidy street life of an early spring day in New York City happening on and around it.
So cool. Be sure to watch the time-lapse of the process.
---
Unless you've been living under a rock the past few months, then by now you've already heard of (and probably spent many hours playing) Alto's Adventure, the gorgeous endless-snowboarding game for iOS.
Ryan Cash, founder of Snowman (the game's development studio) details how the game came to be:
When we set out to build this snowboarding game, we had a bunch of "truths" that we knew we wanted to stick to.

We wanted the game to be fun for us. This sounds like an obvious thing, but it's not always so. For example, when we built Circles, we thought it'd be a fun UI experiment. It was a simple enough game we could tackle in a short time (as a team that hadn't made a game before). Truth be told, it was never a game I personally played much.

With Alto's Adventure, we wanted to make something we'd be addicted to ourselves. Something we wouldn't be able to put down. I'm happy to say that the plan worked. Sometimes I'd be playing Alto more than working on it — probably to my own detriment.

One of our main goals was to capture the essence of snowboarding. That feeling of a great flow. Something fluid, fun, and natural.
The game's artist and developer, Harry Nesbitt, also wrote his own article on the process of designing the game:
By now, you may be wondering how someone with a background in illustration and no prior experience in game development also ended up working as sole programmer for an iOS game. Well, to be honest, I'm still not entirely sure!

[…]

But curiosity got the better of me — one rainy weekend, I fired up a new project in Unity to see what was possible.
---
One of the biggest lessons my dad ingrained in me growing up was, "Always expect the worst. That way, if things turn out bad you're never disappointed. If they turn out great, you'll always be pleasantly surprised."
That lesson sticks with me to this day. It's simply a part of my character, the way I view the world. Until now I never realized it was so…Zen, as shown by this excerpt from Mark Epstein's 1995 book Thoughts Without A Thinker: Psychotherapy from a Buddhist Perspective:
"You see this goblet?" asks Achaan Chaa, the Thai meditation master. "For me this glass is already broken. I enjoy it; I drink out of it. It holds my water admirably, sometimes even reflecting the sun in beautiful patterns. If I should tap it, it has a lovely ring to it. But when I put this glass on the shelf and the wind knocks it over or my elbow brushes it off the table and it falls to the ground and shatters, I say, 'Of course.' When I understand that the glass is already broken, every moment with it is precious."
(Quote discovered via Jason Kottke.)
---
Peter Kuitenbrouwer of Financial Post covers the insane story of the maple syrup cartel that controls Quebec's sweetest export with an iron grip, and how its producers are starting to fight back:
This diminutive, twinkle-eyed grandmother hardly looks the part of a guerilla. Yet in recent years [Angèle] Grenier and other maple syrup producers in Quebec have sent the Fédération des producteurs acéricoles du Québec — the provincial syrup producers' union — into paroxysms of rage. There is a maple syrup insurgency afoot, and the union is doing everything it can to thwart the subversive activity of Grenier and her fellow insurrectionist syrup producers.

Backed by the Quebec justice system and the provincial police, sheriffs have raided sugar shacks down country roads and seized barrels of maple syrup, using trucks and front-end loaders. The federation's goal: enforcing a supply management system that controls the sale and proceeds of maple syrup in Quebec.
---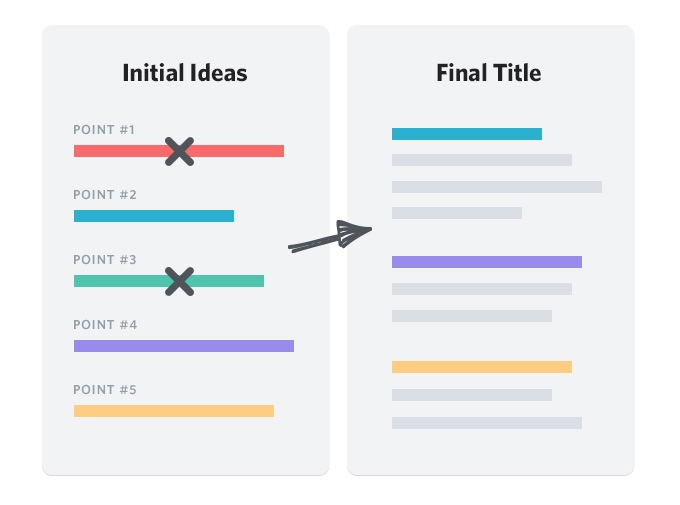 Gregory Ciotti of help desk software company Help Scout provides some great writing tips:
Half the battle with writing is resisting this temptation of the ego. Stick to being straightforward, trust in plain language, and don't use vocabulary to inflate weak ideas.

[…]

If you don't subsequently cut out 5, 10, or even 20% of your work in revision, have you really refined anything? Sculptors have marble and writers have ideas; it's best to start with a block of material and whittle away to what's needed.
---
From The New York Times:
The elevators to the observatory atop 1 World Trade Center show an animated time lapse that recreates the development of New York City's skyline, from the 1500s to today.
Whoa.
---
My apologies in advance for linking a listicle, but this one by Meghan Rovig of Breaking Muscle has some good tips, helpful photos, and plenty of scientific jargon sprinkled throughout (shout-out to you fitness nerds out there):
Our superincumbent mass is comprised of everything above L5S1, where our lumbar spine and sacrum come together. The entire weight of this mass is borne on the vertebral body of L5. That means for an average 200-pound man, 60% of his body weight is borne on an area that is about 1.5 inches in diameter.

In order for this to work, we need stability. Stabilization of the lumbar spine and pelvis is necessary for any athletic endeavor or even just being healthy. And since we've established that our discs and ligaments can't accomplish this all on their own, I've created a saucy list of exercises that will help to:

Lengthen the muscles that become tight from sitting down
Provide muscular stability during athletic activity
As someone who spends far too much time sitting in one place all day, I had to try out these exercises for myself. And you know what, I can already feel the difference.
---
Dave Itzkoff of The New York Times (man, I've been linking to the NYT a lot in these columns, haven't I?) scored a fantastically candid interview with David Letterman, who in a few weeks' time will be ending his impressive three-decade-long career:
Did you have any involvement in choosing Stephen Colbert as your successor?

No. Not my show. When we sign off, we're out of business with CBS. I always thought Jon Stewart would have been a good choice. And then Stephen. And then I thought, well, maybe this will be a good opportunity to put a black person on, and it would be a good opportunity to put a woman on. Because there are certainly a lot of very funny women that have television shows everywhere. So that would have made sense to me as well.

But you were not consulted?

[shakes head no] Mm-mmm.

Did that bother you?

Yeah, I guess so. Just as a courtesy, maybe somebody would say: "You know, we're kicking around some names. Do you have any thoughts here?" But it doesn't bother me now. At the time, I had made the decision [to leave] and I thought, O.K., this is what comes when you make this decision.
I grew up watching Letterman. Even as a kid he was always "my guy", you know? I rarely watched Leno. Sometimes I'd watch Conan, maybe a few episodes of Craig Kilborn (and later Craig Ferguson), but I always came back to Letterman. Even now I still try to catch up on his interviews and musical guests on YouTube.
It's hard to imagine late night TV without him. His presence, talent, and sheer sense of humor will be sorely missed.
---
Dylan Matthews, writing for Vox, covers the interesting (and controversial) Open Philanthropy Project, whose mission is to maximize the efficiency and impact of their charitable giving rather than picking causes based simply on their own personal whims:
That may mean giving cash to poor people in Uganda, or distributing anti-malarial bed nets, but it also might mean funding research into how to prevent AI from killing us all. Or it might mean funding the fight to end mass incarceration in the US. Or it might mean funding biological research.

Open Phil (as the staff calls it, eschewing the OPP acronym) doesn't know which of these is the best bet, but it's determined to find out. Its six full-time staffers have taken on the unenviable task of ranking every plausible way to make the world a much better place, and figuring out how much money to commit to the winners. It's the biggest test yet of GiveWell's heavily empirical approach to picking charities. If it works, it could change the face of philanthropy.
* * *
Got any suggestions for articles, videos, stories, photographs, and any other links you think we should be posting in our weekly Quality Linkage? Please do let us know on Twitter.