Welcome to this week's edition of our Friday Quality Linkage column. Please enjoy this week's collection of interesting and entertaining links. Brew a fresh cup of coffee, find a comfortable place, and relax.
* * *
Michael Cavna details the extensive, original interview Jenny Robb conducted with legendary cartoonist Bill Watterson for the just-released book, Exploring Calvin and Hobbes: An Exhibition Catalogue:
For years, the cartoonist didn't make public comments. Now, in a single wide-ranging and revealing and illuminating and engrossing and self-deprecating and poignant and, of course, deeply funny interview, Watterson has proved more generous than we perhaps could have ever hoped for. […]

It's so great to have Watterson's voice, both on the page and off, re-engaged in the comics conversation. Which brings us to The Interview, which, at a roomy 35 pages (including inviting spot art), is joyously more than one-fifth of this book. So just what does Watterson touch on in this Q&A?

The better question: What doesn't he touch on?
Speaking as fans of Calvin and Hobbes, such an interview is worth the price of admission alone. The Washington Post was granted permission to publish an extended excerpt from the interview.
As Calvin and Hobbes went on, the writing pushed the drawings into greater complexity. One of the jokes I really like is that the fantasies are drawn more realistically than reality, since that says a lot about what's going on in Calvin's head. So that, and my interest in creating a lively sense of animation, forced me to push the flatter, more cartoony and loose designs I started with into a more three-dimensional conception of form and space. If I wanted to draw Calvin from some odd camera angle, I had to visualize him sort of sculpturally, so I could draw it. That's when you discover that the zigzag shorthand for his hair doesn't work in perspective very well. Or you find that his tiny little legs are hard to make run, because he hardly has knees. You invent solutions to these sorts of problems, and that gradually changes the appearance of the strip.
Excuse us as we rush out to buy the book and read the rest.
---
Cliff Kuang of WIRED delves into the — let's be honest here — magical experience of using MagicBand wristbands at Walt Disney World:
If you want to imagine how the world will look in just a few years, once our cell phones become the keepers of both our money and identity, skip Silicon Valley and book a ticket to Orlando. Go to Disney World. […]

For kids, the MagicBand is akin to a Christmas present tucked under the tree, perfumed with the spice of anticipation. For parents, it's a modest kind of superpower that wields access to the park.
I [Chris] can attest that these simple little bands really do eliminate a lot of the friction involved with visiting the Disney parks, despite how disconcerting it is knowing how much information about your desires and whereabouts it is transmitting to Disney at all times. We still have our MagicBands from our last big WDW trip in a drawer at home.
---
Some truly stunning shots in this collection. Even cooler, you get to help pick a winner from the group:
Our photo editors selected ten finalists per category—Natural World, Travel, People, Americana, Altered Images and Mobile—and it is up to you to determine our Readers' Choice winner. The photograph that receives the most votes between now and March 30, at 5 p.m. ET, will receive a $500 cash prize and be announced alongside our Grand Prize and category winners on March 31.
---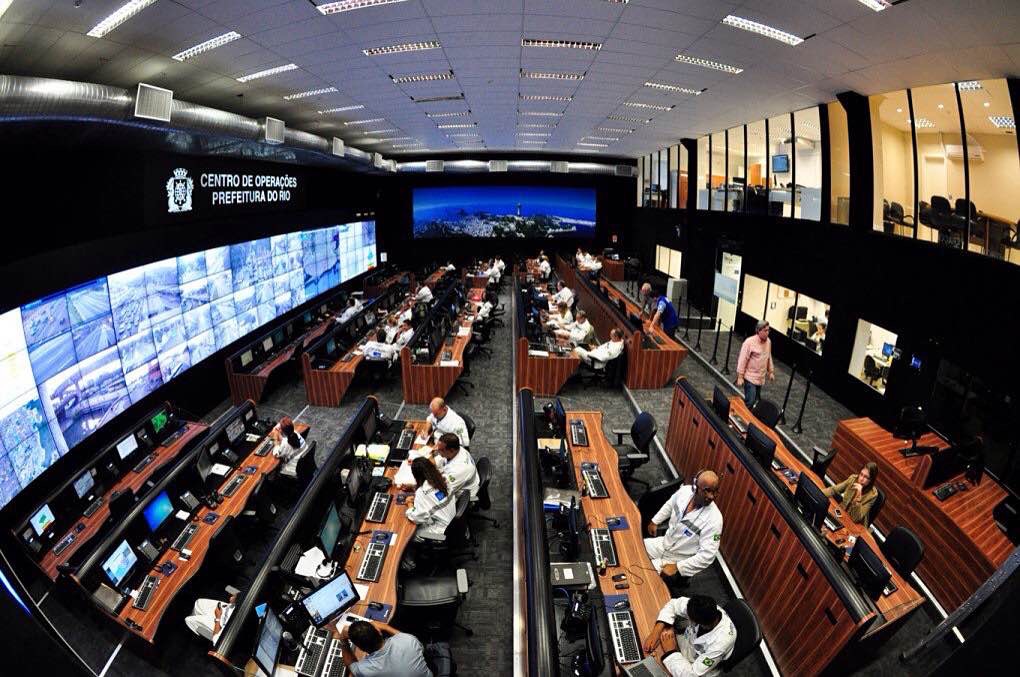 Shannon Mattern of Places takes a fascinating and extensive look at various "dashboards" throughout history, how they led to the city mission controls of today, and what it all means:
On our urban dashboards we might see a satellite weather map next to a heat map of road traffic, next to a ticker of city expenditures, next to a word-cloud "mood index" drawing on residents' Twitter and Facebook updates. This juxtaposition represents a tremendous variety of lenses on the city, each with its own operational logic, aesthetic, and politics. Viewers can scan across data streams, zoom out to get the big picture, zoom in to capture detail; and this flexibility, as Kitchin and colleagues write, improves "a user's 'span of control' over a large repository of voluminous, varied and quickly transitioning data … without the need for specialist analytics skills." However, while the dashboard's streamlined displays and push-button inputs may lower barriers to entry for users, the dashboard frame — designed, we must recall, to keep out the mud — also does little to educate those users about where the data come from, or about the politics of information visualization and knowledge production.
---
Yesterday brought the sad news of author Terry Pratchett's passing. In light of this news, his good friend and fellow author Neil Gaiman tweeted a link to the last thing he ever wrote about Pratchett.
Terry's authorial voice is always Terry's: genial, informed, sensible, drily amused. I suppose that, if you look quickly and are not paying attention, you might, perhaps, mistake it for jolly. But beneath any jollity there is a foundation of fury. Terry Pratchett is not one to go gentle into any night, good or otherwise.
---
James Clear:
25,000 mornings.

That's what you get in your adult life. 25,000 times you get to open your eyes, face the day, and decide what to do next. I don't know about you, but I've let a lot of those mornings slip by.
The tips in the article are good, but that bit quoted above is the real food for thought.
Related video: your life in jelly beans.
---
James Shelley:
If you are only concerned with the end project — a clean bowl — then what becomes of the time you spent washing it? The time seems to disappear, as if a snippet of your life was not even really lived. […]

Our tendency to mentally disengage from our tasks means that we are forever living in the future. We rush through the ordeal of washing the dishes because we are in a hurry to sit down and drink our coffee. But while we drink our coffee, our mind again races ahead to the next item on our agenda. […] Whatever we are doing, it seems, becomes a task we practically ignore in order to think about the next task.
* * *
Got any suggestions for articles, videos, stories, photographs, and any other links you think we should be posting in our weekly Quality Linkage? Please do let us know on Twitter.