Welcome to this week's edition of our Friday Quality Linkage column. Please enjoy this week's collection of interesting and entertaining links. Brew a fresh cup of coffee, find a comfortable place, and relax.
* * *
Earlier this week, Apple unveiled a gallery of beautiful iPhone 6 photography — like the two photos above — taken from all over the world. Not only are many of them wallpaper-quality, but Apple has also listed the various iOS apps used by each photographer (unsurprisingly, there's a lot of VSCO Cam usage throughout).
It's really quite incredible what the iPhone 6 camera is capable of.
---
Federico Viticci of MacStories explains at length how he used his iPhone to commit to a healthier, more focused lifestyle after being diagnosed with Stage IV Hodgkin Lymphoma a few years ago.
Two years after my last treatments, sometimes I still turn to my girlfriend and I tell her that it's amazing we're able to be together and walk and laugh and go shopping and drive and not be stuck in a hospital room that smells like aseptic plastic bags and wet floors. And I also feel like I'm not communicating this well or concisely enough – the instinct of walking and going places is so intrinsic in mankind, the joy of getting it back sounds grandiose to most people. I get it. But it still feels incredible and I want to write it.
A beautifully written story, and easily some of Federico's best work. There's a lot to digest in here, and I don't just mean the word count. You may be rethinking your own lifestyle by the end.
---
Paul Jarvis:
If a carpenter loses his nail gun and has to use a hammer, he doesn't become less skilled. A programmer doesn't forget how to code if she switches computers or even programming applications. A writer's stories are no less valid because he changed from black to blue ink.
As my friend Patrick Rhone would say, "What we believe in."
---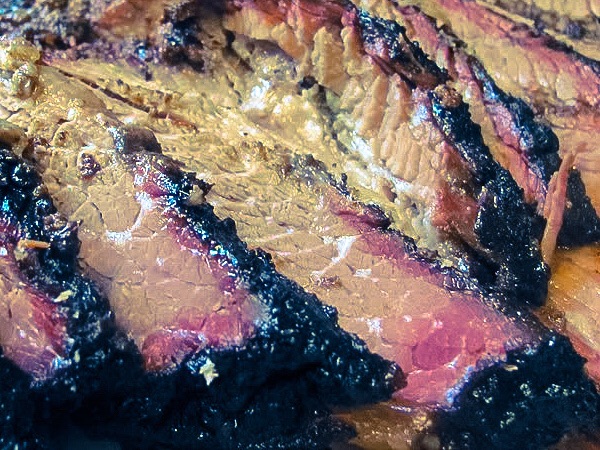 Seth Brown (aka Dr. Bunsen) lays out his methodology for preparing and smoking good brisket:
Barbecue brisket is not for the impatient. All told, it's a 15 hour endeavor. The best way to ensure a good cook is to offload as much of the prep work to the previous day so that the follow day of cooking is shorter. The 3 main things to take care of ahead of time are wood, brisket, and libations.
Aaaand suddenly we're craving barbecue.
---
Rolly Crump, one of Disney's very first Imagineers, discusses what it was like to design historic park rides such as "It's a Small World" and "The Enchanted Tiki Room", as well as what it was like working directly with Walt Disney:
In designing for Disneyland you definitely worked more as a conduit for Walt's ideas. He directed what you were doing, and his direction was far superior to your own personal ideas. His ideas were way ahead of yours—you had to play catch-up on that, and then you had to kind of read subconsciously what it was that he wanted and the direction to take. Walt would come up with an idea, and that idea would explode inside of him. It would get better and better. So when you showed him something, he would take what you did to another level. And when you gave it back, he'd take it to yet another level.
Gets a little sad toward the end, but a great read nonetheless.
---
Legendary interviewer and documentarian Errol Morris is himself interviewed about interviewing. [Cue Inception noise.]
But really though, it's an entertaining read. This answer in particular is great:
I'm sick of interviewing. I am really sick of it. I'm not gonna say I do it better than anybody else, but I do it differently than anybody else. I am good at it, for whatever reason. There are a lot of different reasons, but if that's all I'm going to do for the rest of my life is stick a camera in front of people and say to them, "I don't have a first question, what's your first answer?" I think I would be very sad.
Some NSFW language throughout the interview, if that is a concern for you.
---
Designer Frank Chimero provides an interesting view on designing for the web:
The closer I get to it all, the more I become confused and overwhelmed. A thing I knew so well has reached out wider and wider, only to make less and less sense. So last year, instead of being stubborn, complaining, or feeling powerless, I went searching for a different perspective. I wanted to take something big and make it small again. This was urgent: I needed a way to re-engage with my craft on a foundational level. Otherwise, I'd also be looking for a second career.
This is one of those essays you'll want to be sure and read in a browser, not in a read-later app.
* * *
Got any suggestions for articles, videos, stories, photographs, and any other links you think we should be posting in our weekly Quality Linkage? Please do let us know on Twitter.