Today is Fountain Pen Day — there really is a holiday for everything these days — and to celebrate the occasion we thought it would be fun to share some quality linkage related to fountain pens and analog writing in general.
After you've enjoyed these links, we hope you'll feel inspired to take out your notebook and compose a nice letter to someone you admire. Happy writing!
* * *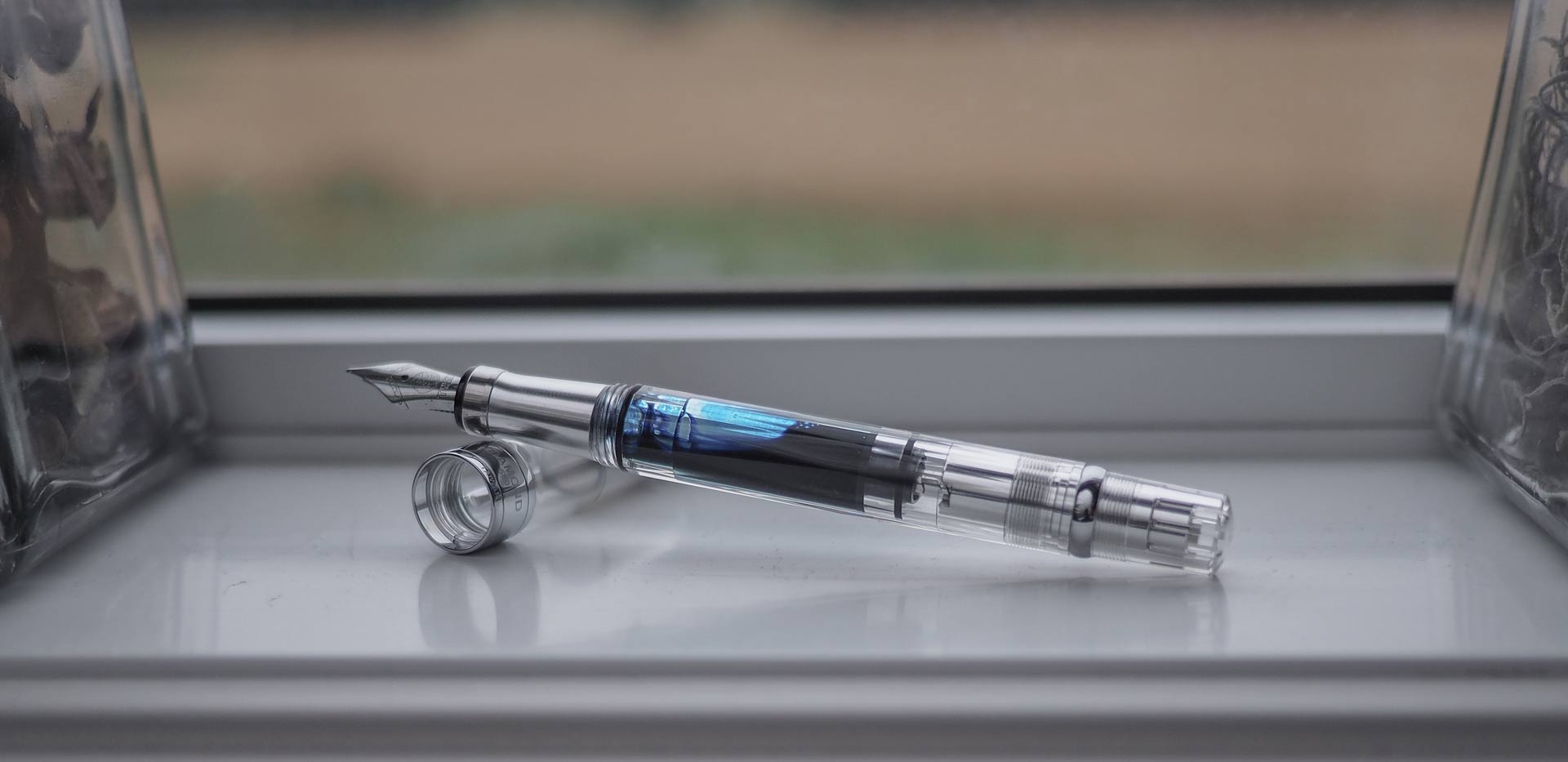 We would be remiss if we didn't point you to our own fountain pen guide. Our friend Brad Dowdy was kind enough to stop by and recommend a few awesome fountain pens, one for every level of pen addiction.
---
Pennaquod is a Google search tool that allows you to search over fifty popular analog-writing blogs simultaneously. Examples include The Well-Appointed Desk, The Newsprint, The Cramped, and of course The Pen Addict. If you ever need to know about particular fountain pens or notebooks or even typewriters, this is a super handy site to keep bookmarked.
Fair warning though: Pennaquod is a gateway into some deep, deep rabbit holes for even the most minor of pen nerds. Tread lightly, friends.
---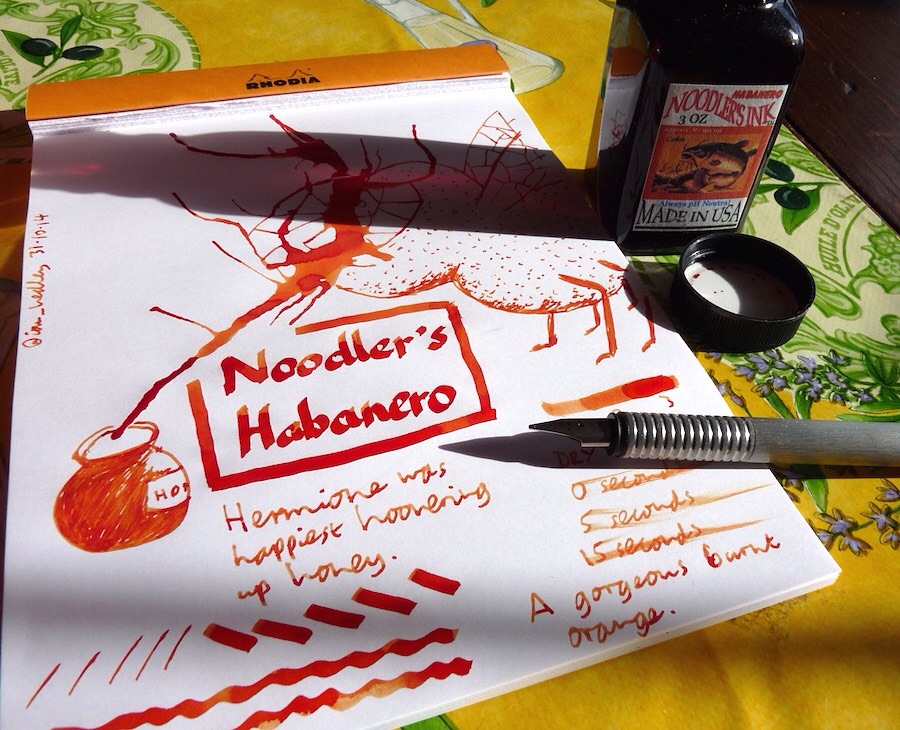 I include such a brief review because I find this particular ink color quite striking, and because there's a neat timelapse video of Ian creating the inking shown within the post. Fun fact: Ian is the guy who developed the Pennaquod search tool listed above.
---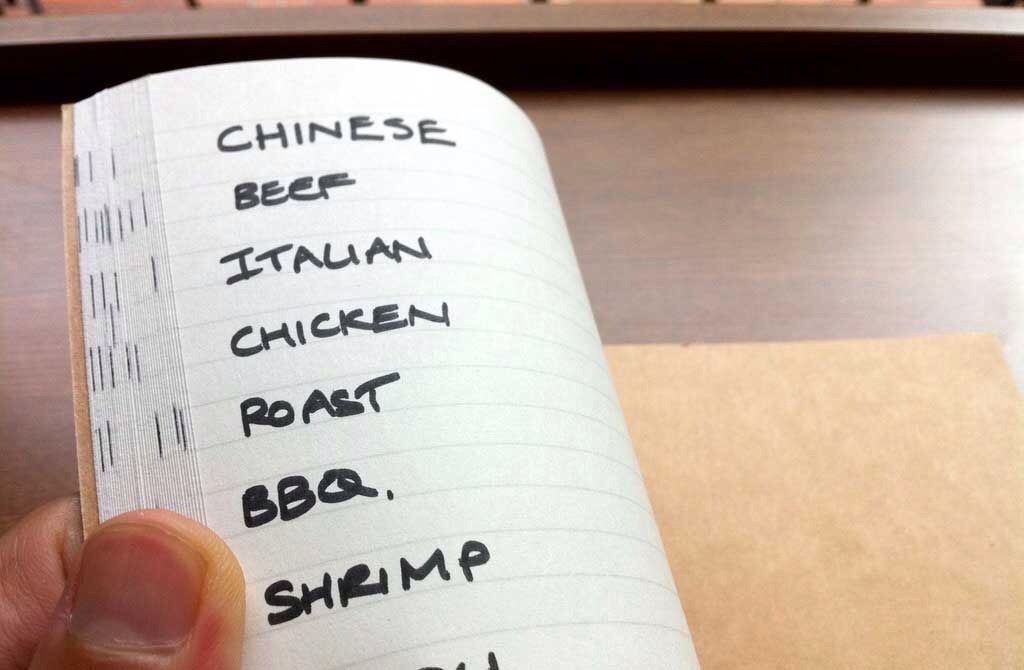 Adam Akhtar shares a clever tagging system for physical notebooks:
"[…] notebooks are hard to organize your ideas. You either split your notebook into several sections for each 'category' and end up wasting valuable pages in the quieter sections or you just write your ideas as they come along making them hard to find later on.

If this sounds familiar then you are going to love this little hack I was taught here in Japan by a friendly salariman. It's a little messy, and not something I'd use all the time but for the right subject could come in handy."
---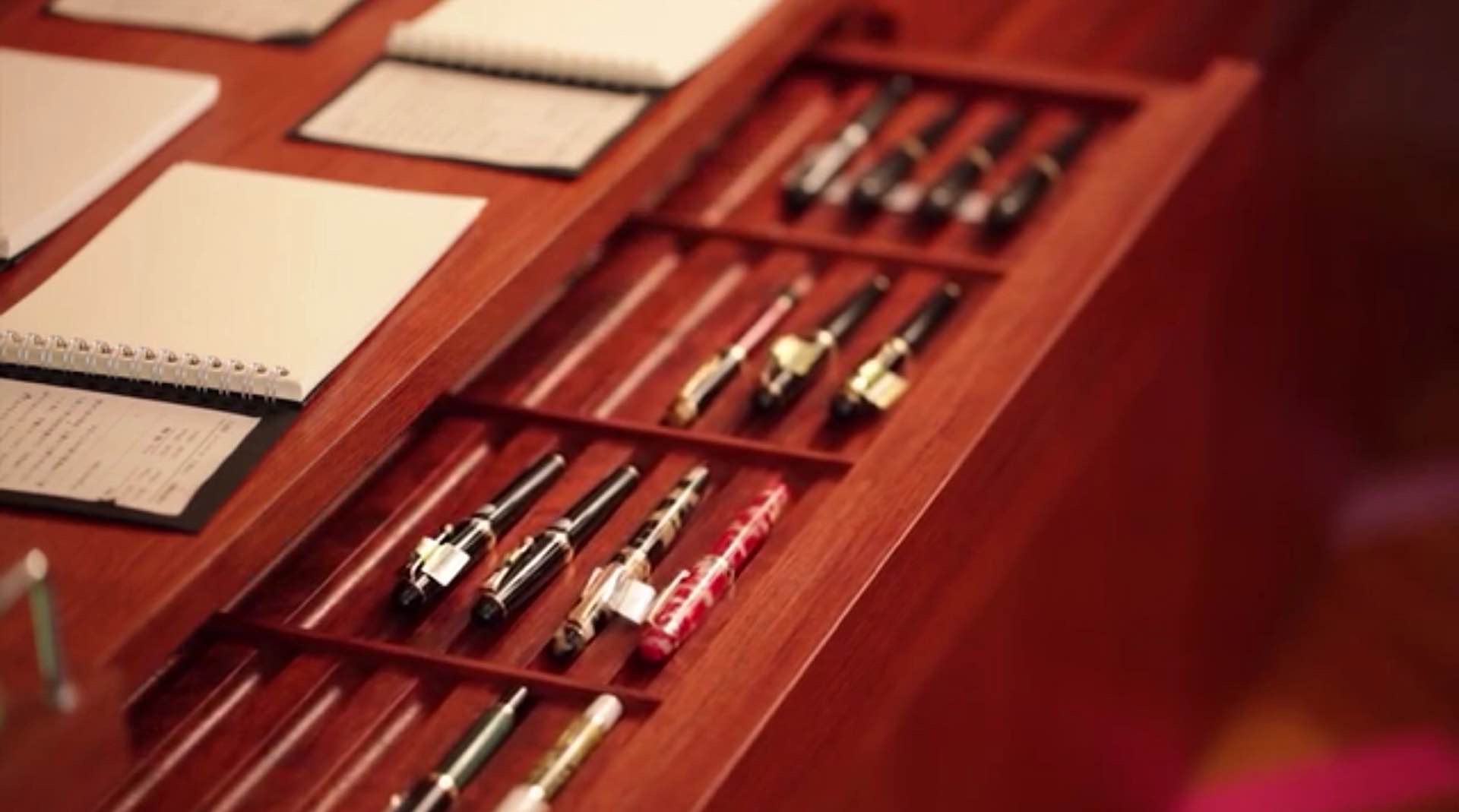 A lovely mini-documentary about a small-but-thriving stationery shop in Tokyo's Kuramae district. I particuarly liked this quote:
"Fewer people write things down these days but there's still a need to jot down ideas or express how you feel or record deep thoughts. Of course you can do that with email but by physically writing things down it makes for a richer experience."
If I ever make it to Japan, I will make a point of visiting this shop.
---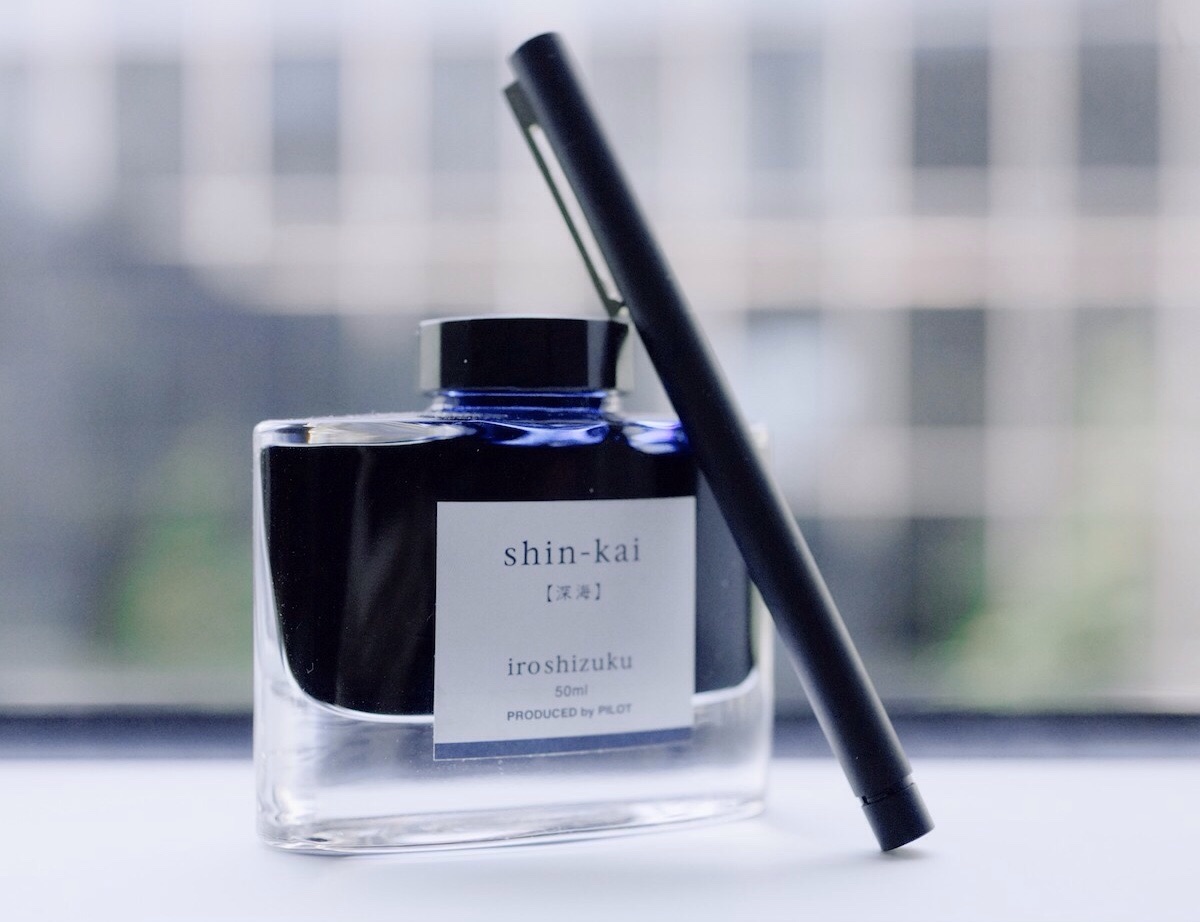 It's been nearly a year since this review but the following statement about fountain pens remains evergreen:
"You may be wondering why you'd want to spend $100 on a pen when a uni-ball is 50 cents. Well, that's a hard question to answer, and there's clearly no logical reason for spending money on a nice pen. As a designer, I believe that enjoyment of beautiful, well crafted products has real value though. Everyone can get to work just fine in a Kia but there are many willing to pay more for a German or Japanese brand. The Lamy is an Audi, and the Pilot a Lexus."
As always, Andrew captured lots of gorgeous photos like the one above. Click through to see those, if nothing else.
---
Cole Imperi on why handwritten correspondence still matters in our digital world:
"Sometimes, letters take you into discussions and conversations you absolutely wouldn't have 'in real life.' […]

When you write a letter, you are letting it all out there. You are not getting any feedback from the person you are writing to. There is no wince of the face, or slight smile or interruption in your train of thought. It's just you, and what you have to say. So, I think, we tend to just say it."
---
Whether you keep a physical or digital journal, this list is an invaluable and comprehensive resource of ideas for things to write about when you're feeling uninspired.
Related: 50 Ways to Use a Hobonichi Planner
---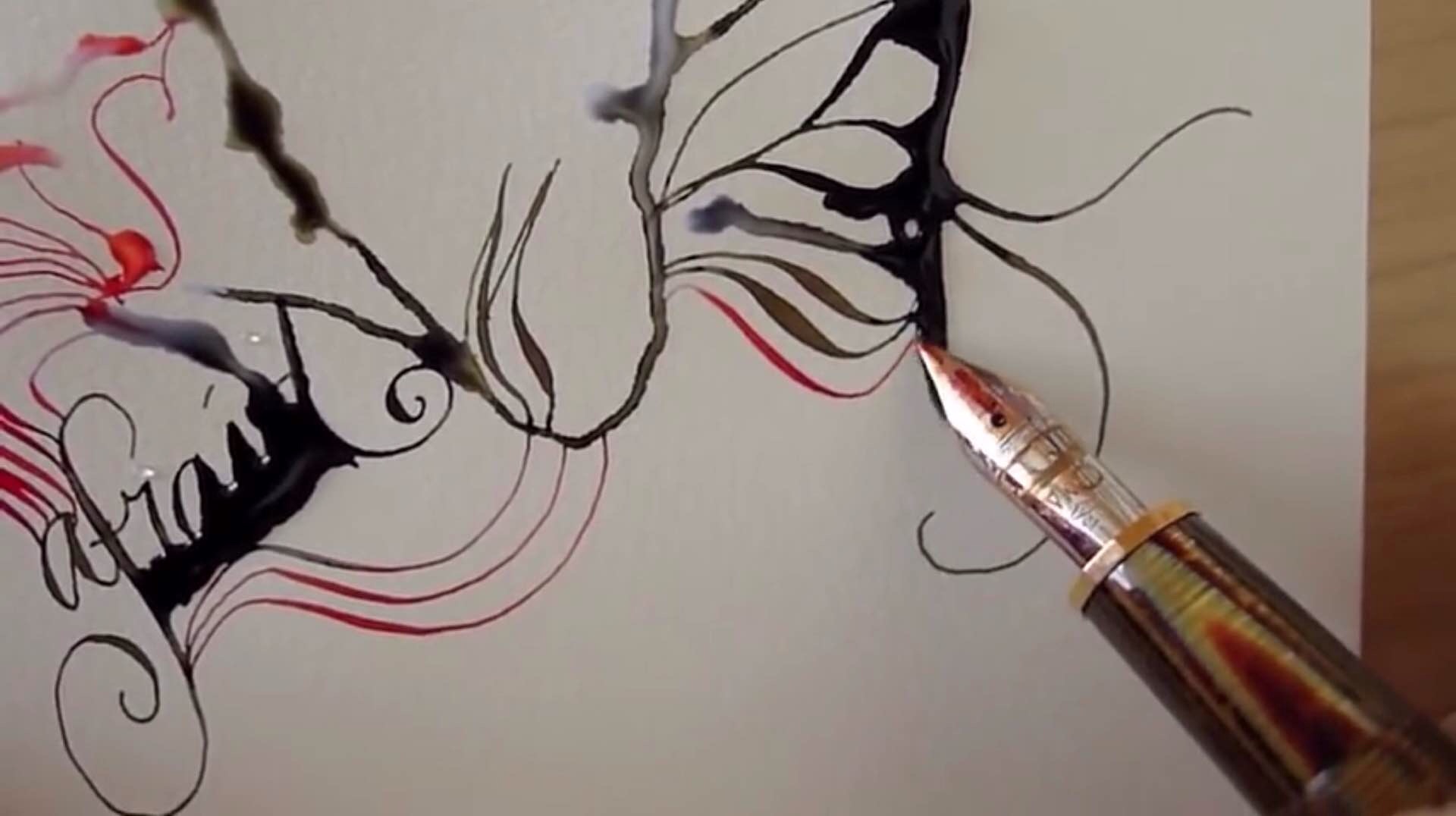 Short, relaxing video. It's pretty neat how a fountain pen can turn a few droplets of water on paper into beautiful art.
I also enjoyed Leigh's short post on what else to do with ink bottles.
* * *
If you've got any suggestions for articles, videos, stories, photographs, and any other links you think we should be posting in our weekly Quality Linkage, please send an email to Shawn Blanc.