Welcome to this week's edition of our Friday Quality Linkage column. Please enjoy this week's collection of interesting and entertaining links. Brew a fresh cup of coffee, find a comfortable place, and relax.
* * *
Every year, Cabel Sasser of the Panic development studio takes a look at how things at the company are holding up, then writes up an extensive report that I always enjoy reading. To see what I mean, check out the respective reports published in 2014, 2015 and 2016 (which I linked to last year).
This year is no different. The 2017 Panic Report just went up yesterday, and was an instant-read for me. Here's a blockquote from it that I've taken many editing liberties with:
How'd it do, then? What's the business side of macOS productivity software like? I'm happy to say Transmit 5 sold quite well, all directly through our store. It was comforting to see that people are still willing to pay real money for good Mac software. That's why we're here and can continue to do what we do.

I always get a little sentimental writing these posts — borderline trite, to be honest — but it's really astonishing that we continue to be able to do what we enjoy, day-in and day-out, and that's all thanks to you. We are extraordinarily lucky to have such great customers and fans. Your support of the things we make, be it Transmit 5 or a game like Firewatch or even a Katamari t-shirt you bought a billion years ago, it all has helped us immeasurably. And we hope that we have improved your life a little bit in return.
They announced in the report that another game is in the works, which I'm excited to see someday!
---
Fascinating story by Kit Chellel of Bloomberg:
Veteran gamblers know you can't beat the horses. There are too many variables and too many possible outcomes. Front-runners break a leg. Jockeys fall. Champion thoroughbreds decide, for no apparent reason, that they're simply not in the mood. The American sportswriter Roger Kahn once called the sport "animated roulette." Play for long enough, and failure isn't just likely but inevitable—so the wisdom goes. "If you bet on horses, you will lose," says Warwick Bartlett, who runs Global Betting & Gaming Consultants and has spent years studying the industry.

What if that wasn't true? What if there was one person who masterminded a system that guaranteed a profit? One person who'd made almost a billion dollars, and who'd never told his story—until now?
Algorithms are more powerful tools than most people understand, and not just for tailoring social media feeds.
---
Back in 2012, J. Kenji López-Alt of the Serious Eats Food Lab wrote the ultimate scientific guide to grilling sausages:
Sausages are like the Voltron of the grilled-pork world, combining the best characteristics of all the other popular cuts of pork into one perfectly juicy, always-tender, well-seasoned-through-and-through, universe-saving package. […] They really are one of the ideal foods for the backyard grill.

Ideal, that is, provided you do two simple things: start with great sausages, and don't mess 'em up. That's easier said than done.
Useful info to have on hand if you plan on doing some backyard cooking this summer.
+ For your grilling research needs: "Four Awesome Resources for BBQ Nerds"
---
This story by Whet Moser of Chicago Magazine about the success of Coudal Partners and their Field Notes brand really speaks to me (perhaps obviously so):
"We figured there must be a lot of people like us, because we have thousands of people coming to the website every day, reading this crazy drivel," [Jim] Coudal says. "We're posting archaic design links and crazy typographical links. and people are clicking the links, and not only that, they're coming back tomorrow to see what's coming next. Maybe we got lucky and the market moved to us."

[…]

"We don't want to make a book that looks like it was made in 1935, we want to make a book the way they made the book in 1935," Coudal says. "That's a real distinction. we're not trying to be retro; we're trying to reproduce previous techniques because we like the results these techniques came up with."
In typical fashion, the language in the article gets pretty NSFW any time designer Aaron Draplin enters the picture. I wouldn't expect anything less.
---
Canadian couple Mat Dubé and Danielle Chabassol (Facebook profile is the only link I could find for her) run a blog/YouTube channel called Exploring Alternatives, which is dedicated to covering people who've chosen to live in alternative ways, whether in RVs (I know a bit about that!), vans, tiny houses, boats, whatever.
Their most recent video, rather than interviewing someone else, focuses more on their own nomadic situation and how they deal with the things that come with working on the road:
When we started, we had no idea what to expect from the digital nomad lifestyle, or how it worked. We didn't know what gear we'd need, where we'd find WiFi, and I didn't even know how to use Gmail properly. It was a steep learning curve!

But after doing online work all over the place, from Canada to Costa Rica, from Iceland to Germany, and from the USA to Spain – we've learned A LOT.

In this video we're sharing some of our best tips to make it easier to earn a living (and an income) while you travel, or on the road in a camper van. We talk about how to stay focussed and comfortable, where we find wifi, co-working spaces, how we back up our files, how we protect ourselves when using unsecured public wifi networks, our gear, and a lot more.
I can attest that every word of this video rings true. There are certain realities to full-time traveling, and tracking down places with decent Wi-Fi everywhere you go is a constant one.
---
Andrew Zaleski of CityLab has a beef with the design of newspaper sites, and rightfully so:
We live in an age when even the lowliest of bagel shops can field a clean, elegant, and fairly slick-looking online storefront. Digital publishing has changed enormously since the advent of online news in the mid-1990s, as the initial iterations of news sites have given way to far more advanced offspring. So why has the online face many newspapers show the world grown uglier even as the need for advertising dollars from the web has grown more urgent?
The problem is neatly summed up in the article by Juliette Cezzar, assistant professor of communication design at the Parsons School of Design:
"You have multiple interests going on, and none of them are actually about delivering news to human beings."
---
I didn't need any convincing to watch it because I love Kit Kat bars, but this "how to" video by Claire Saffitz of Bon Appétit is 100% charming and worth 19 minutes of your time:
Some nibble away at the chocolate shell first; others may split the wafers apart before eating. They may have their preferences, but what what they may not know is their routines help to reverse engineer what it takes to make one in the first place. Claire Saffitz is up to the challenge to make Gourmet Kit Kats!
You can jump straight to 17:02 to get the actual instructions, but you'd be missing out on all the trial-and-error and playful banter between Claire and crew.
If you want more of this sort of thing, there's a "Gourmet Makes" playlist that has the whole series thus far, including gourmet Cheetos, gourmet Twinkies, and gourmet Gushers.
---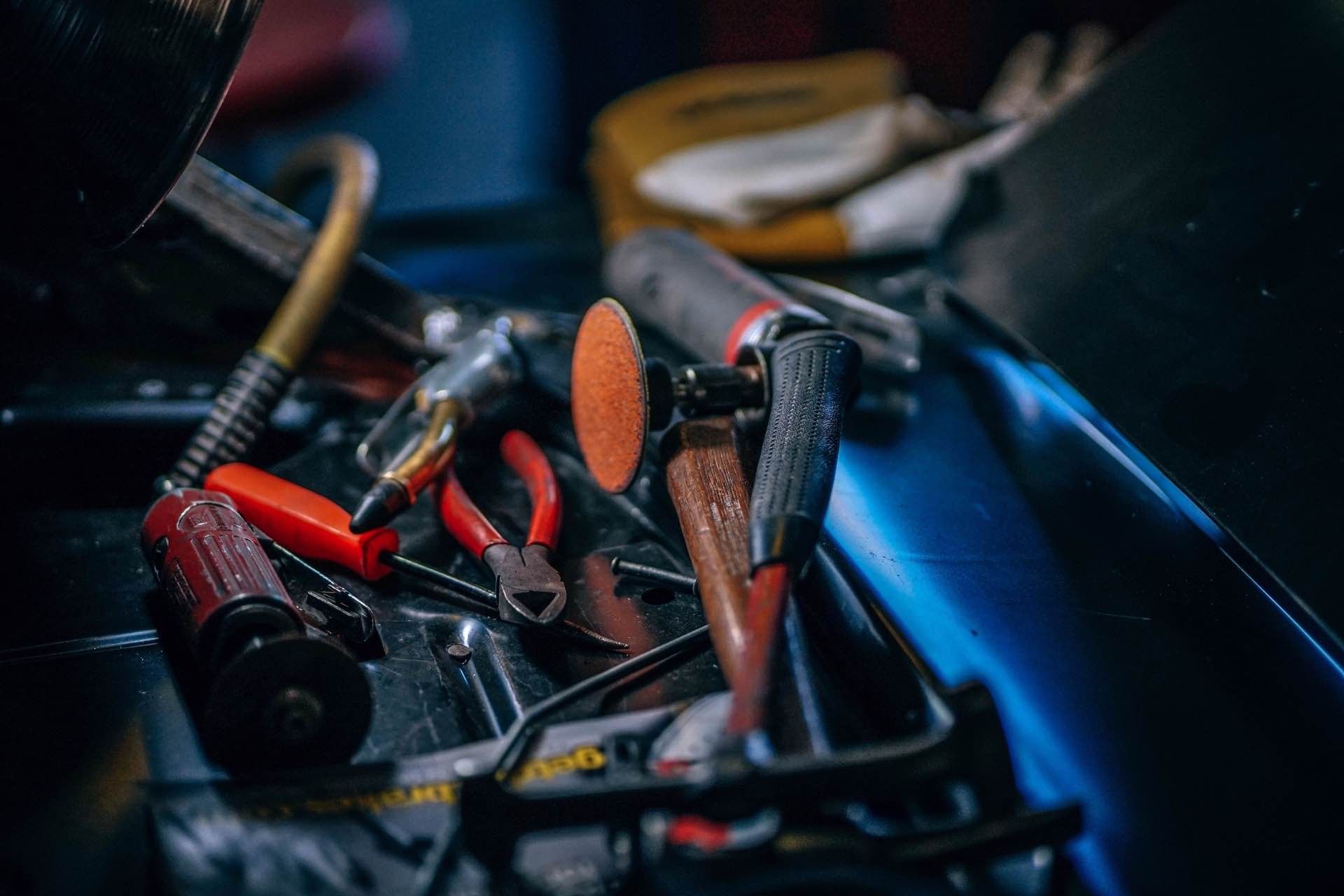 Neat Stuff We Published This Week
* * *
Got any suggestions for articles, videos, stories, photographs, and any other links you think we should be posting in our weekly Quality Linkage? Please do let us know on Twitter.