Welcome to this week's edition of our Friday Quality Linkage column. Please enjoy this week's collection of interesting and entertaining links. Brew a fresh cup of coffee, find a comfortable place, and relax.
* * *
Our pals Tom and Dan of Studio Neat have written, as far as we're concerned, the definitive guide to launching a Kickstarter project:
It's pretty clear to us that Kickstarter is not a bubble, nor a flash in the pan, but a sustainable platform that is here to stay. As such, we wanted to unload all of the knowledge we have accrued in running those five projects in one mega-post, with the hope of it being helpful to future and/or aspiring Kickstarters.

[…]

Kickstarter is […] so much more than just funding. It's about creating a community around the process of bringing something to life. It's also about idea validation, and mitigating risk.
Lots of great tips and ideas throughout, from marketing to managing backer expectations to creating a video for the project. If you're even remotely considering running a Kickstarter campaign, read this guide first.
---
The New Yorker just published a profile of Apple's well-known Senior VP of Design, Jony Ive. At 17,000 words, to call it "in-depth" would be an understatement. (We're still reading through it ourselves, and utterly enthralled.)
He is now one of the two most powerful people in the world's most valuable company […] [H]e's uncomfortable knowing that a hundred thousand Apple employees rely on his decision-making—his taste—and that a sudden announcement of his retirement would ambush Apple shareholders.

[…]

[I]n Ive's view, his personal story is barely worth telling. This habit of rhetorical modesty has lately been complicated by an immodest business truth: more than ever, Ive is the company.
You'll want to Instapaper this one, maybe do some calisthenics beforehand.
---
Jony Ive wasn't the only one profiled by The New Yorker this month. Comedy duo Key and Peele got an in-depth writeup of their own:
How do you stay funny? It's a question that "haunts" Peele: "My biggest fear is someday reaching that point at which I see a lot of artists and comedians, where they stop growing. They had that success at a certain point, and it worked. And they cash in and they forget to continue to evolve."
Lots of interesting glimpes into their writing process and the ways their respective biracial upbringings helped shape who they are today.
---
Sad news indeed, though we are happy to see Dr. Sacks will be approaching his remaining months with optimism and a newfound clarity.
Over the last few days, I have been able to see my life as from a great altitude, as a sort of landscape, and with a deepening sense of the connection of all its parts. This does not mean I am finished with life.

[…]

I feel a sudden clear focus and perspective. There is no time for anything inessential.
---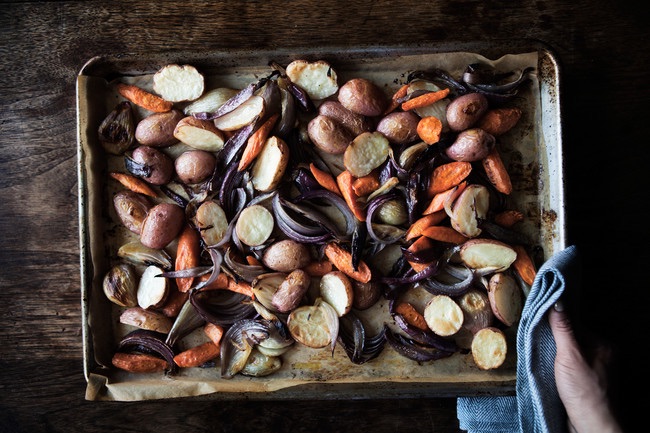 Don't be fooled by its listicle title; there really are some helpful little tips to be found here. Some are more obvious than others, but every great cook has to start somewhere right?
We particularly liked this one:
35. Don't toast your toast. Fry it.

Warm some butter or olive oil over medium-high heat. Lay in bread and fry until golden on both sides. Sell your toaster.
---
Three years after the fact, I [Chris] still enjoy going back to read/watch Chase Reeves' mindfulness meditation guide from time to time. Informative, entertaining, and even a little self-depracating at times.
It's as far from "woo-woo" as the spectrum allows — helpful for those of us who don't meditate for any particular religious reasons, but rather as a way of centering oneself at least once a day.
* * *
Got any suggestions for articles, videos, stories, photographs, and any other links you think we should be posting in our weekly Quality Linkage? Please do let us know on Twitter.