Welcome to this week's edition of our Friday Quality Linkage column. Please enjoy this week's collection of interesting and entertaining links. Brew a fresh cup of coffee, find a comfortable place, and relax.
* * *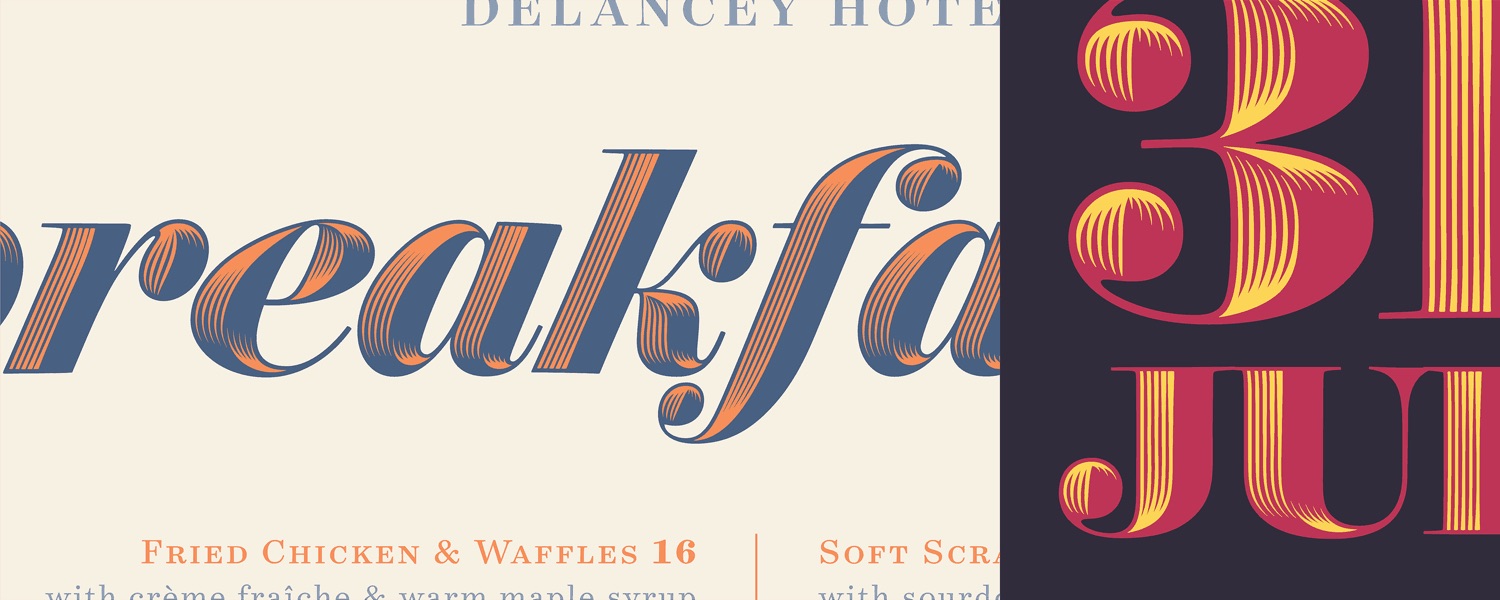 Obsidian is a new typeface from Hoefler & Co., and it's pretty ingenious. The typeface itself has its own set of logic and rules for how the decorative shading is drawn, how the swash caps are rendered, and more.
Margaret Rhodes has more details about Obsidian over on Wired.
---
Square cofounder Tristan O'Tierney used the Storehouse iOS app to compile a set of amazing bridge photos he's captured during his travels. The shots of the Golden Gate Bridge are particularly beautiful.
Capturing stunning images of it is harder than it seems. Conditions vary wildly, but persistence is the key.
Whether you view them in the app or in a browser, be sure to tap one and swipe through the gallery for best results. While you're at it be sure to check out Tristan's other stories, including this one on long-exposure photography.
---
Beth Moon has a pretty cool hobby: tracking down and photographing the world's oldest living trees. The images are absolutely stunning. Her process is fascinating too:
For each print, she mixes ground platinum and palladium metals with iron oxide, creating a solution that is hand-coated onto paper and exposed to light. The metals become part of the paper, and the prints can feasibly last for centuries as a result. The entire method, for Moon, echoes her deep connection to the trees she photographs.
As of this writing the book is unfortunately out of stock but you can bet we will be keeping an eye out for its return.
---
Every single word of that recipe title above would be enough to sell us. But combined? Let's just say there should be a word for "where do we even go next from here in the culinary arts?"
The real star of the show is the strange, but effective technique of coating the wings with a baking powder-laced spice rub before baking. Through the magic of chemical reactions, the surface of the chicken becomes bone-dry, and eventually crisps up to something very similar to what would come out of a deep fryer.
Thank you, Chef John. Thank you.
---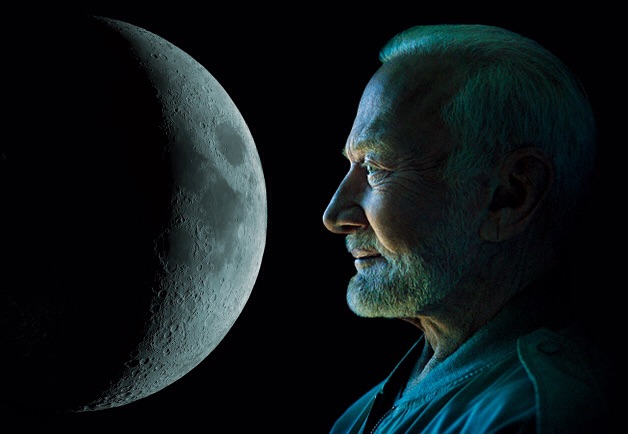 Jeanne Marie Laskas, writing for GQ, shows that Buzz Aldrin's status as the second man on the moon has both defined and haunted him for the past 45 years.
Buzz is tired. Buzz is so tired of these moon-wisdom questions, nearly a half century of the same questions about feelings that leave him feeling inadequate. He is a man of science. Next time NASA should send up a poet, he wrote in one of his books, a philosopher, an artist, a journalist. He wasn't being flip. He thought mankind clearly needed to send up people who know how to translate feelings.
---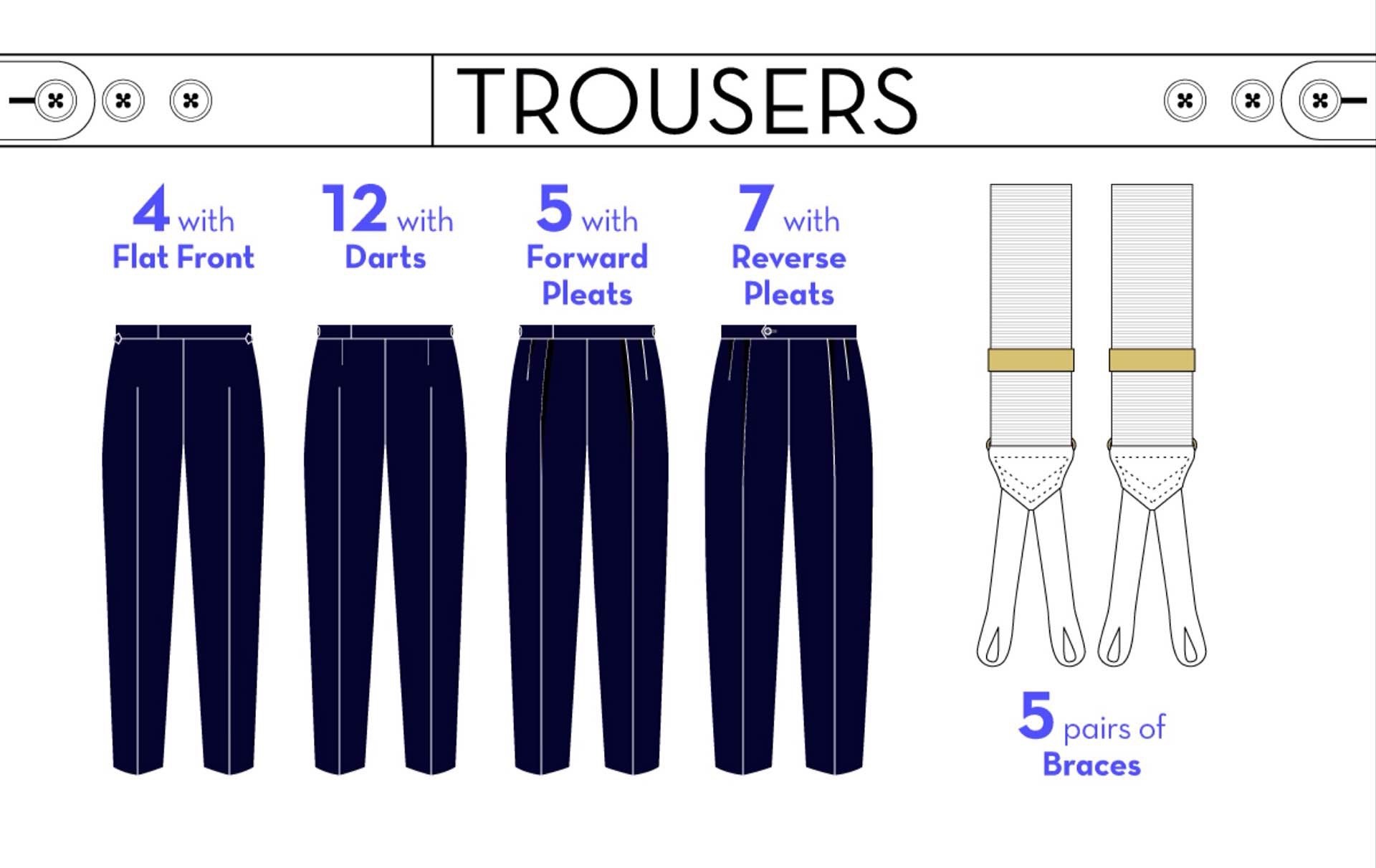 Matt Spaiser created an awesome infographic that breaks down James Bond's 28 black tie outfits by every part of the outfit. Bond fans, this is your chance to geek out.
All illustrations are based on examples from the James Bond films. For instance, the first three dinner jackets are based on the midnight blue dinner jacket from Thunderball, the black dinner jacket from Casino Royale and the ivory dinner jacket from Goldfinger.
This quote about halfway down the graphic is great too:
There are dinner jackets and dinner jackets; this is the latter.
---
John Saddington — creator of the popular Mac writing app Desk — discusses what he would do differently if he were starting a new blog today. He gives lots of great advice about eliminating anything that could distract you from writing, including editing your writing as you go:
Writing is introspective. It's self-reflective. It's humiliating and yet, at the exact same time, our way to salvation. It's how we tell the stories and how we express the fabric of our very lives.

So, if (your) writing is to be perfect then you should quit before you start. Don't bother. But, if you can come to terms with your own imperfection then please do yourself and everyone else a favor and tell your story, as imperfect as it truly is.
* * *
Got any suggestions for articles, videos, stories, photographs, and any other links you think we should be posting in our weekly Quality Linkage? Please do let us know on Twitter.