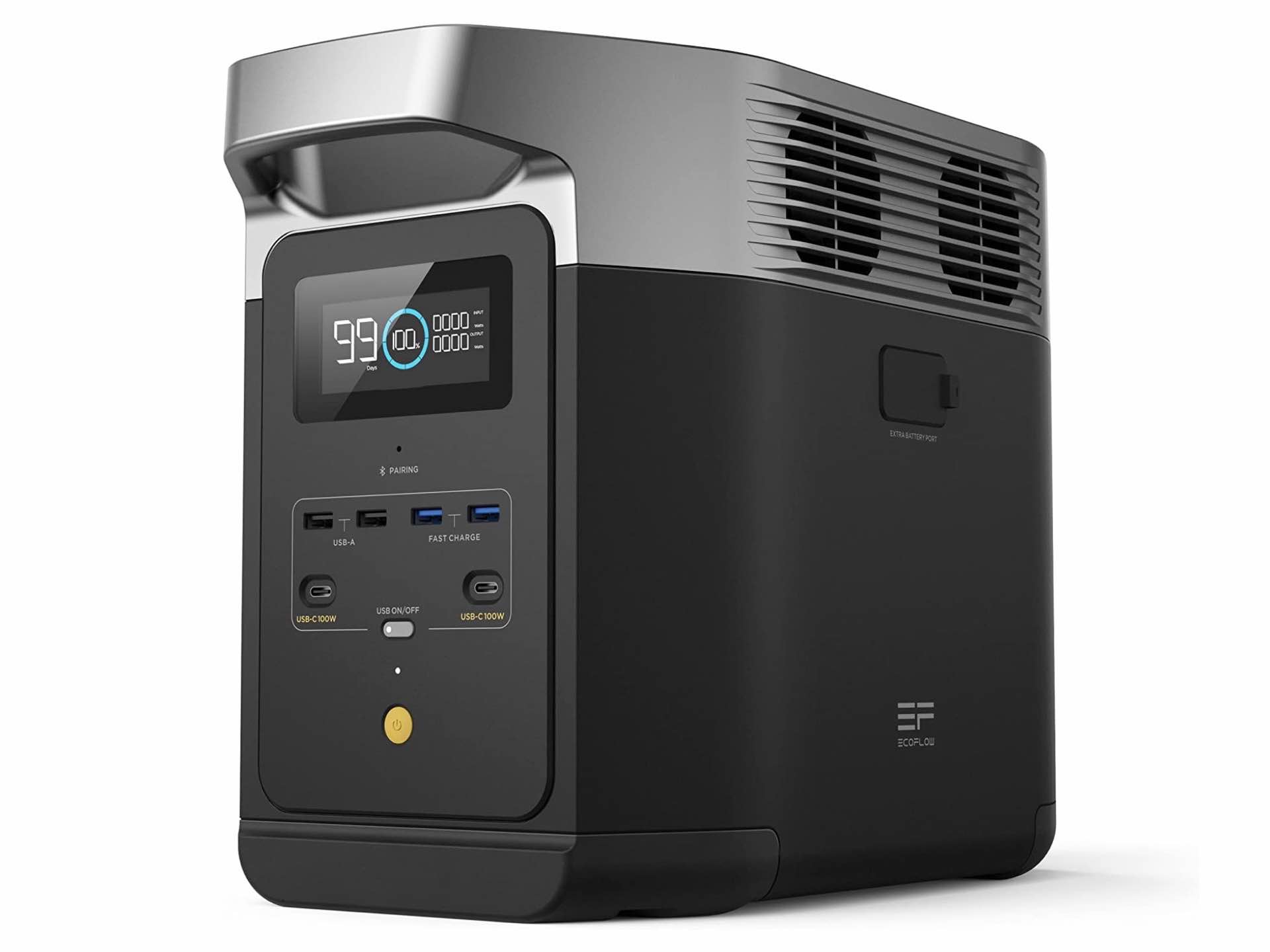 EcoFlow DELTA 2 Portable Power Station
If you're familiar with portable power stations from the likes of Goal Zero and Jackery, then you'll get the idea behind the DELTA 2 by EcoFlow right away.
Whether you're out adventuring on the trail, dealing with a power outage at home, tailgating outside a stadium, attending a weekend-long festival, or whatever else, this awesome portable battery system will keep your stuff powered up and good to go.
With 1024Wh of battery capacity and up to 1800W of power output across a bunch of different ports and outlets, this thing can easily power just about any collection of gadgets or even an appliance or two if needed.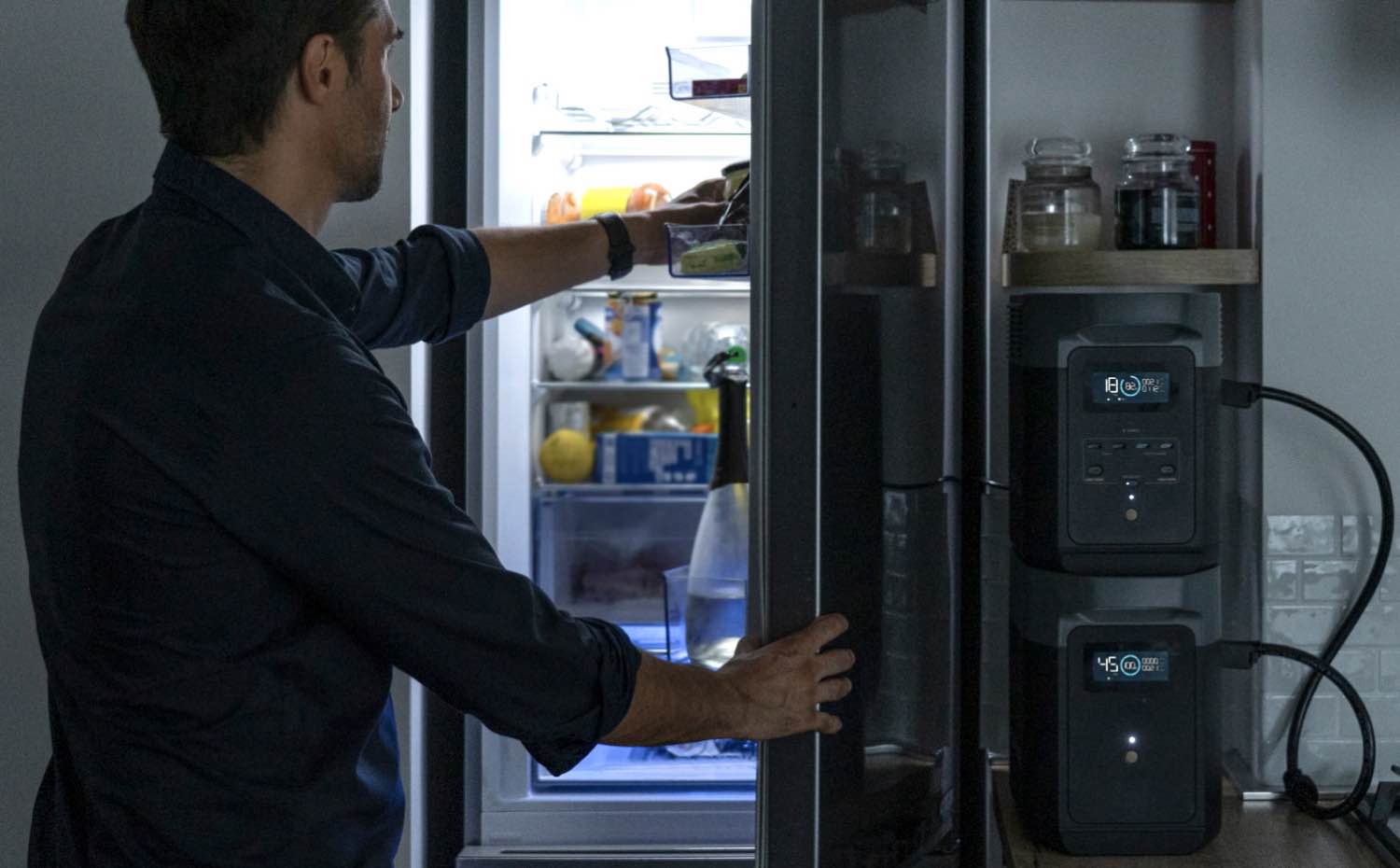 There are a total of 15 inputs and outputs you can hook into:
Outputs:
2 USB-A ports with fast-charge (18W max)
2 regular USB-A ports
2 USB-C ports (100W max)
6 AC outlets (1800W max)
2 DC5521 ports
Inputs:
1 solar/car charging input (500W max)
1 AC charging input (1200W max)
Here are some examples of what you can power with the DELTA 2 and for how long:
| Device/Appliance | Power Duration |
| --- | --- |
| CPAP machine (40W) | 16 hours |
| Mini fridge (60W | 16–32 hours |
| Microwave (1300W) | 0.6 hours |
| Air conditioner (1800W) | 0.4 hours |
| Laptop (60W) | 16 charges |
| Smartphone | ~89 charges |
| Drone (40Wh) | 25 charges |
| Wi-Fi router | 31 hours |
| Electric drill | 42 minutes |
| PC | ~1.8 hours |
The list goes on, but this should give you an idea of how handy this kind of backup power can be when you need it most. And, you can always supplement those numbers if you add solar panels, thereby turning it into a portable solar generator system. There's always the option of keeping an extra battery unit around to boost its overall capacity as well (as pictured earlier, shown next to the guy and his fridge).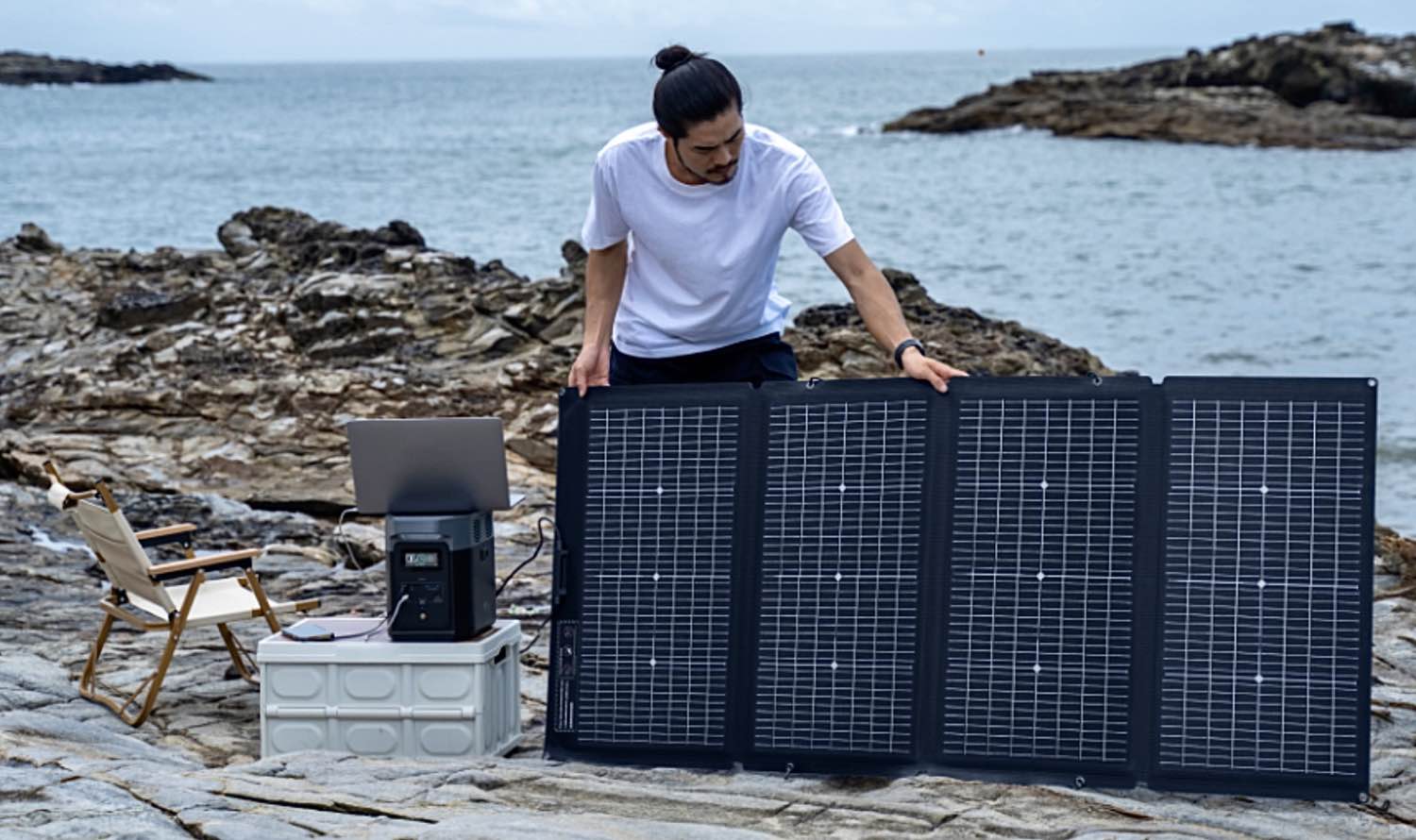 Get the EcoFlow DELTA 2 for $999 on Amazon. They also offer bundles that include the extra battery I mentioned, or with solar panels so you don't have to add them later.