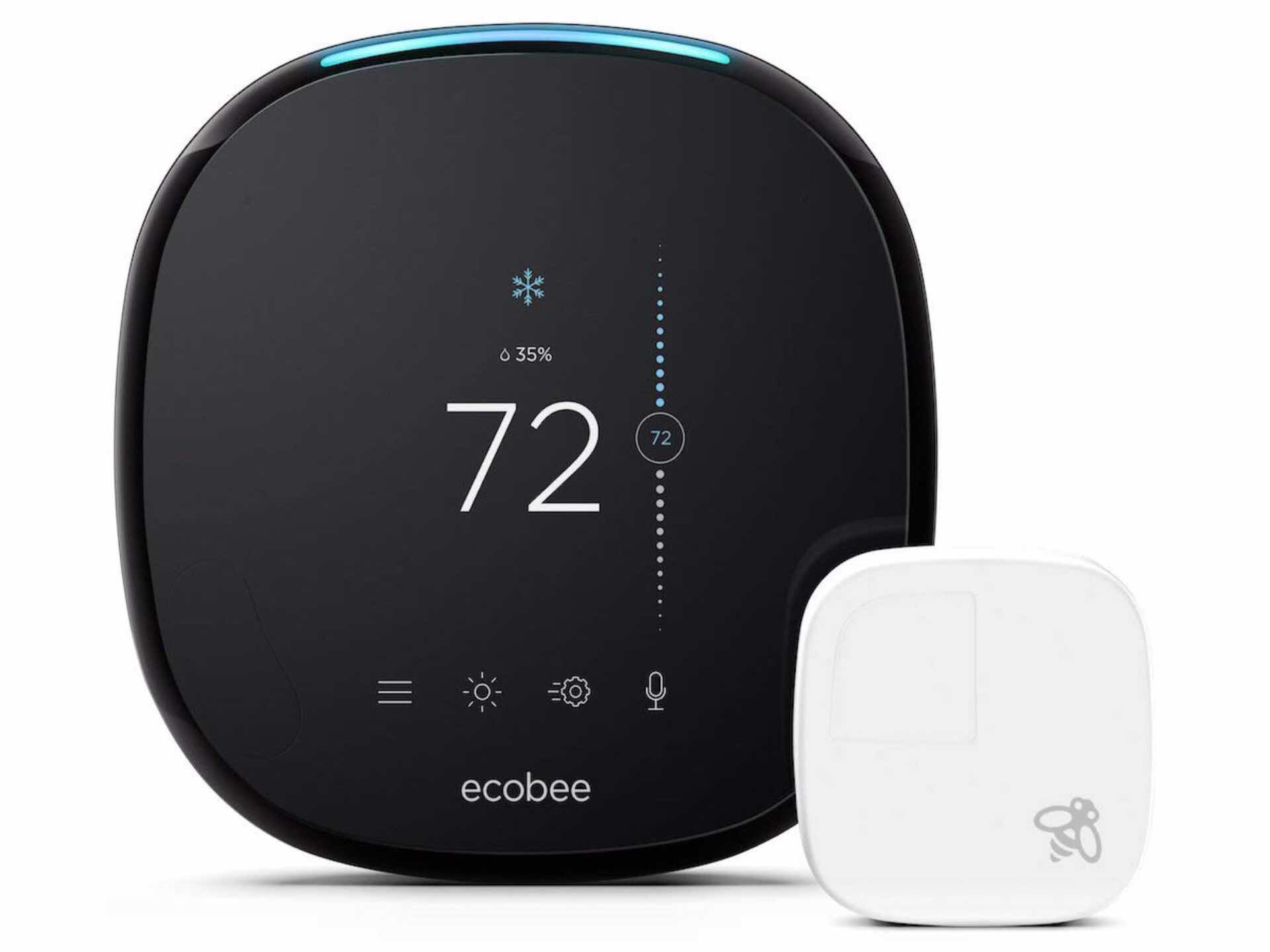 The ecobee4 Smart Thermostat with Room Sensor
In the process of converting your abode into a smart home, two of the most common items beginners buy are some kind of smart thermostat and a starter voice assistant doodad (like the Echo Dot). The ecobee4 smart thermostat combines both functions into one device thanks to its built-in Alexa support — always conveniently accessible if your thermostat is centrally located — and it supports multi-zone heating and cooling.
After an easy installation/setup process and placement of the included wireless room sensor in another area, the ecobee4 will respectively manage hot and cold spots in your home so everyone's favorite nooks are comfy as can be. The thermostat can pair with up to 32 sensors, which is definitely overkill for most homes. Common places to put them are the main living area, a home office (if you have one), and all bedrooms, with at least one sensor per floor if you have an upstairs space.
But what's neat about the ecobee4 is that you can use your voice to do a bunch of tasks:
"Alexa, set a timer for 30 seconds."
"Alexa, play jazz."
"Alexa, set my ecobee to 72 degrees."
"Alexa, give me a recipe."
"Alexa, add eggs to my shopping list."
…all from your thermostat, of all things. We're living in the future, folks.
Moreover, the ecobee4 works not only with Alexa, but also Apple HomeKit, Google Assistant, Microsoft Cortana, Samsung SmartThings, Wink, IFTTT, Haiku Fans, Vera, Logitech Harmony, Control4, and more. If you've got smart gadgets in your home, chances are, this thermostat can link up with it.
The ecobee4 that includes one room sensor is currently $199 on Amazon (normally $249) as of June 1st, 2019. You can also pick up a model with two additional sensors (a total of 3) for $330.