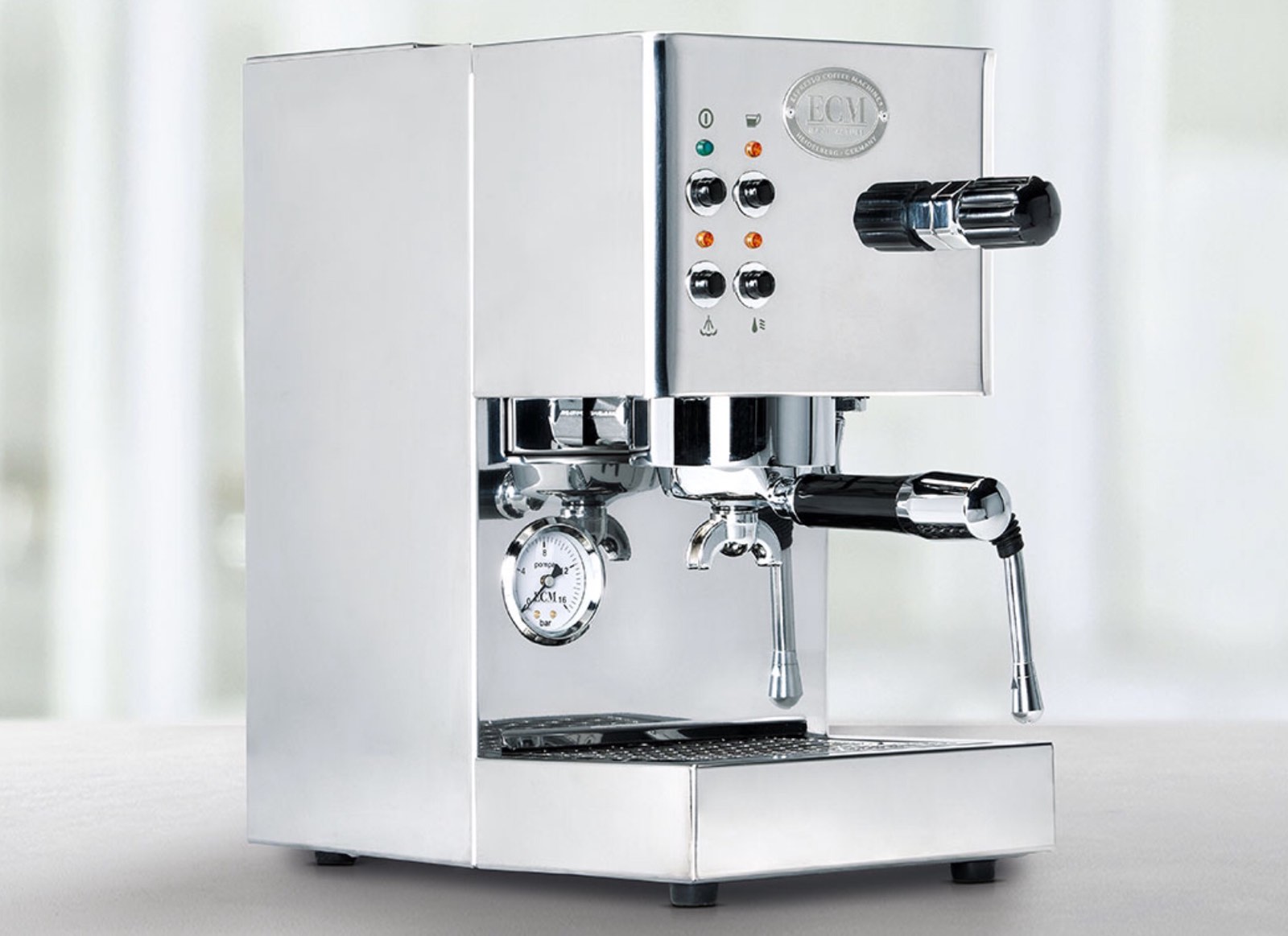 ECM "Casa V" Espresso Machine
ECM Manufacture is a German company that lives espresso. The "ECM" literally stands for Espresso Coffee Machines. One of the excellent machines they produce is the Casa V, a minimalist, beautiful, and compact single-boiler system that excels in small spaces. It's also relatively easy to brew with, making it a great entry-level machine for beginners.
Beneath its polished stainless steel exterior, the Casa V sports a vibratory pump with adjustable brew pressure up to 16 bars (~9 is recommended), with an onboard pressure gauge so you can always keep an eye on it while brewing. It employs a saturated group head for greater temperature stability and quicker heating in general, since it's essentially jacketed with circulating water from the brew boiler.
The fully articulating, insulated "no-burn" steam wand has just two holes on its tip — as opposed to three or four — so it's pretty forgiving for anyone trying to perfect their micro-foam technique. And lastly, one of the best things about this machine is its small footprint, so you can make excellent espresso without losing a ton of counter space over it.
You can get the Casa V for $999 at Clive Coffee.