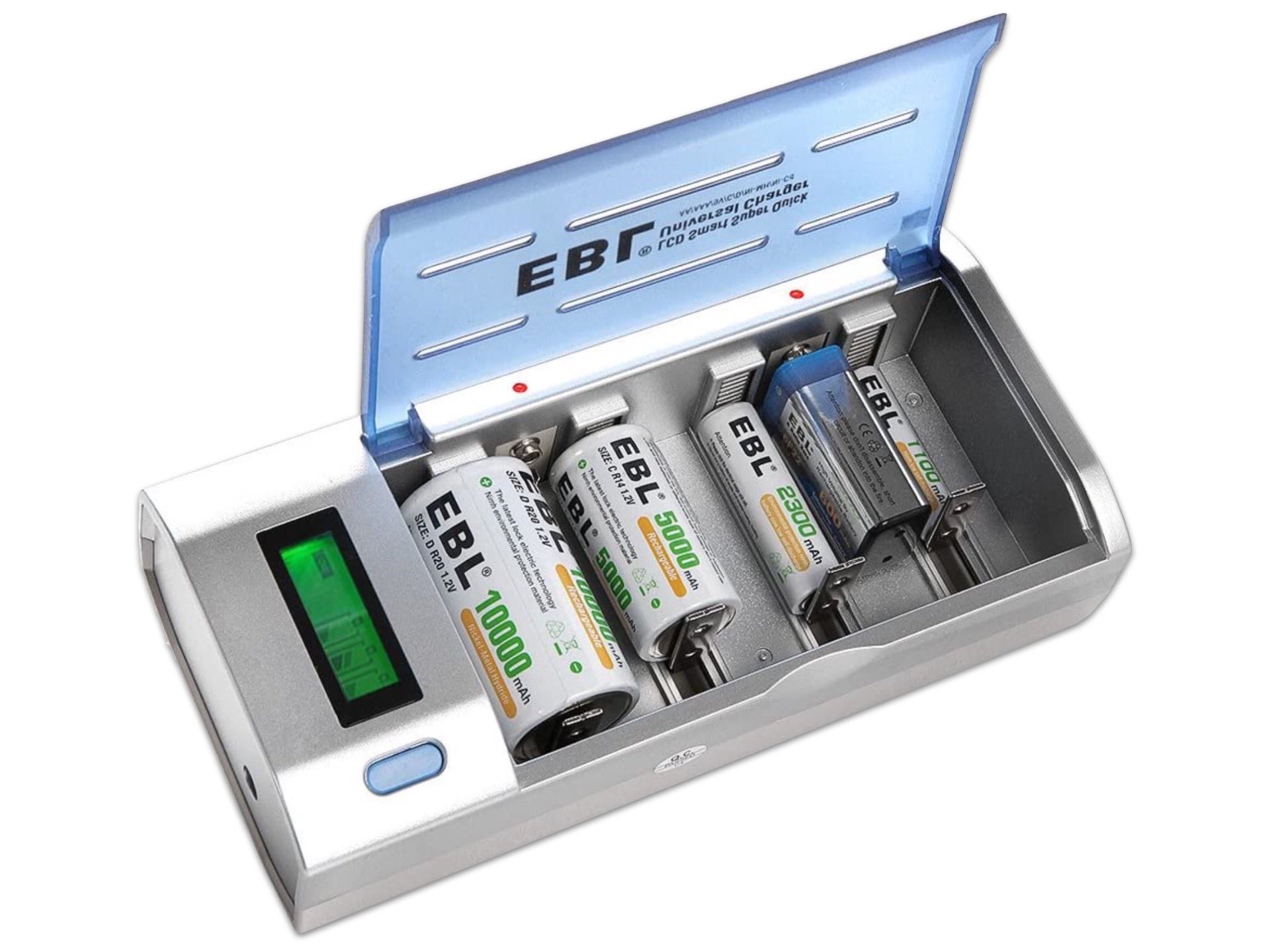 EBL Universal Smart Battery Charger
Switching all the batteries in your household to rechargeable ones is a good idea in the long run, as long as you're willing to make an up-front investment. And if those batteries are of the Ni-MH or Ni-CD variety, then EBL's Universal Smart Battery Charger is a great way to keep them topped up. 🔋
This nifty gadget charges up four AA/AAA/C/D batteries and/or up to two 9V batteries, depending on the mix. For example, the 9V ones can fit in alongside smaller batteries like AA and AAA, but when wider C and D batteries enter the equation, they take up the space where 9V batteries would normally go. Just something to keep in mind.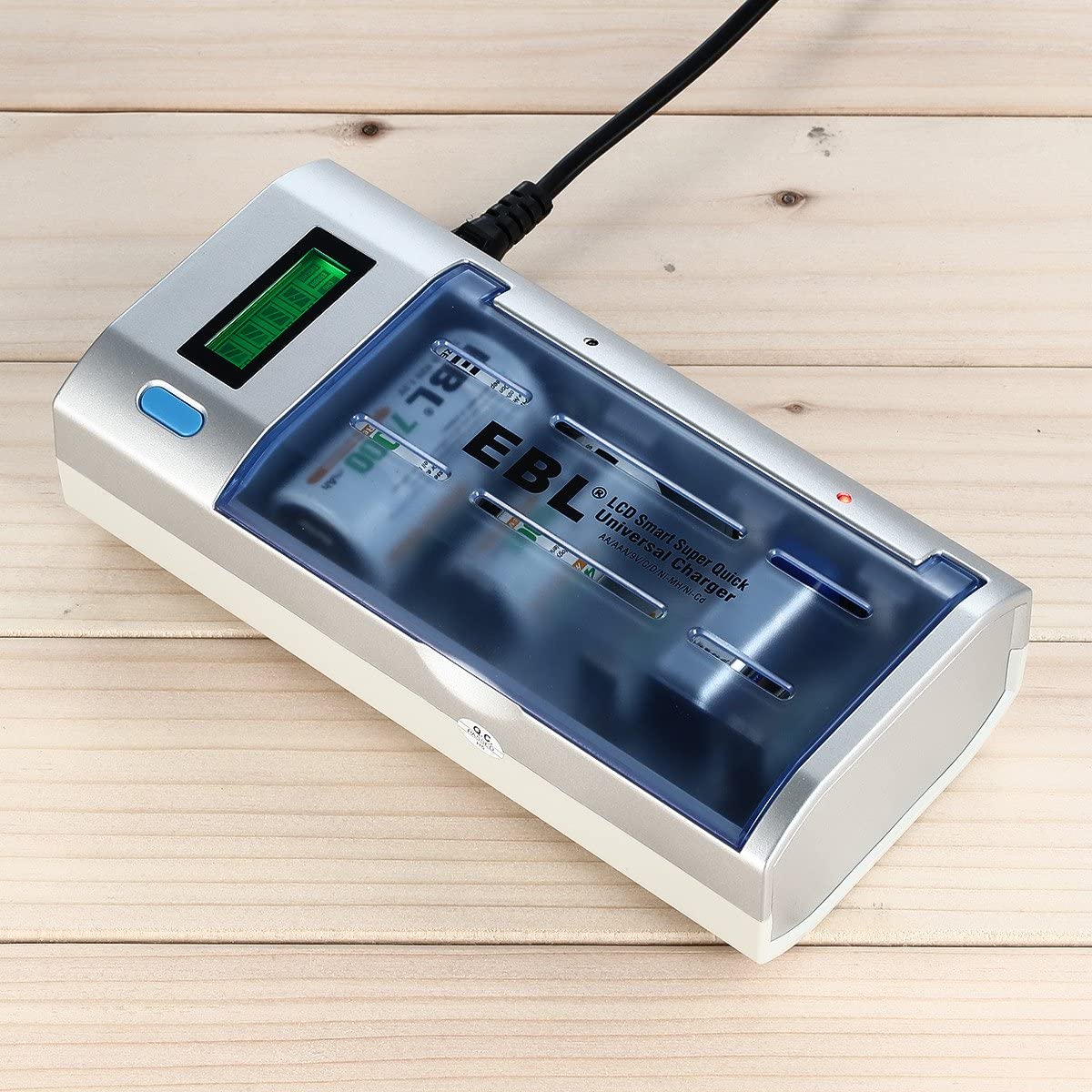 What I like most about it is the little LCD screen that lets you see where each battery's charge level is at. Whenever one reaches full, the charger switches it to trickle-charging to prevent over-voltage.
Get this charger for $19 on Amazon. If you need something with slots for more batteries and you don't need to charge 9V ones, then this model is just a buck more.