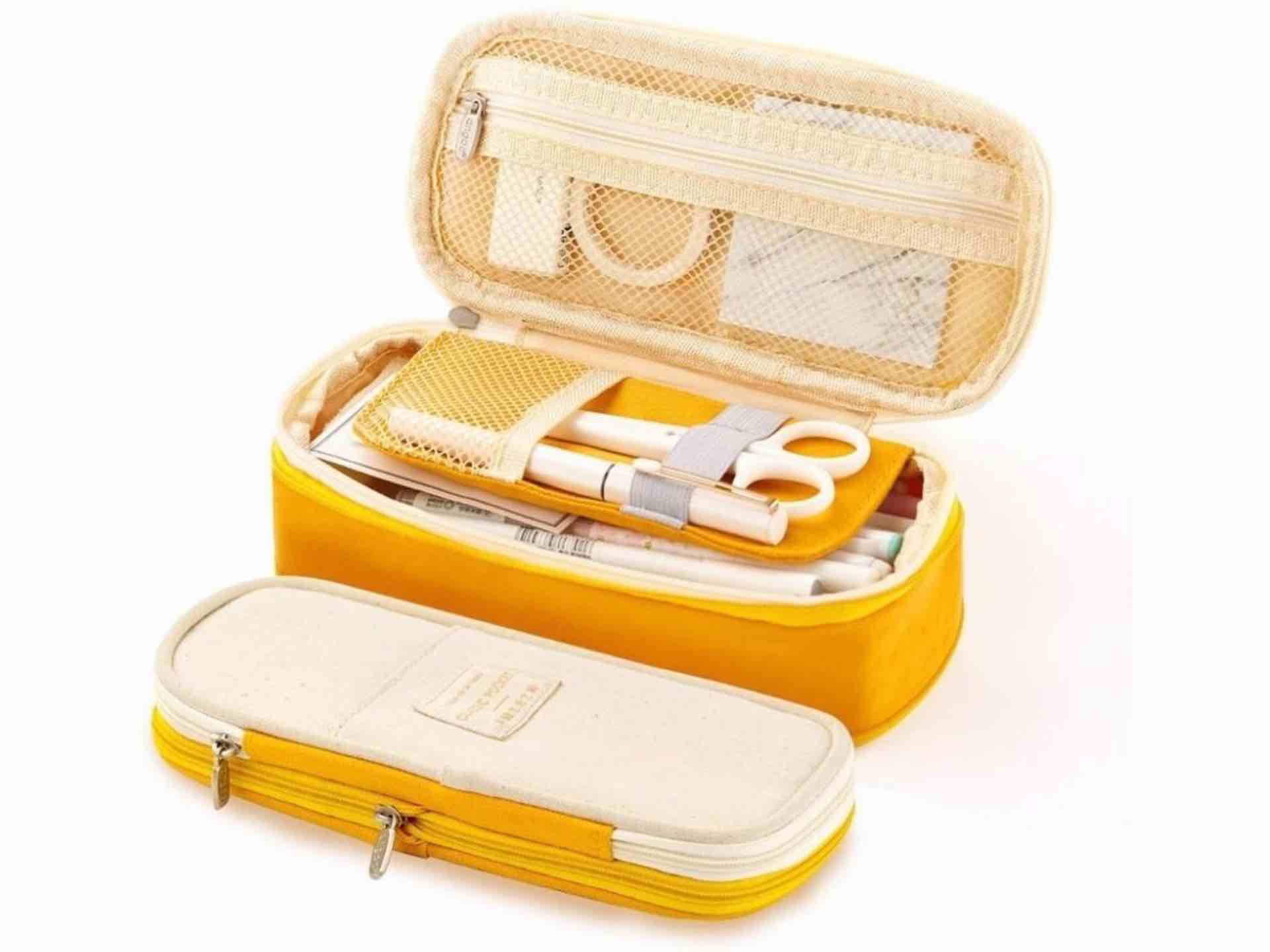 EASTHILL Expandable Stationery Case
For the writer or artist who loves staying organized: EASTHILL's folding organizer case is an excellent solution for storing your pens, pencils, and other stationery supplies. What you see pictured above is not two separate items; it's the same pouch in both its slimmest and largest modes.
Whether you need to carry just a few pens or an entire collection of utensils — including markers, erasers, scissors, small rulers, paintbrushes, a calculator, and so on — this case can be zipped slim or wide to accommodate, much like an expandable suitcase pocket.
See how that works here:
The sturdy cotton-and-canvas construction feels great to the touch and is stitched together well, making the pouch feel like the quality product that it is. If you don't want to use it for stationery goods, you could keep all your tech accessories (chargers, earbuds, etc) in there instead. I've also heard it works quite well as a makeup bag, but I can't personally speak to that.
---
Now, if you zoom in on product images of these cases — and I've seen them sold under a LOT of different other brand names across the internet (or just generically with no company listed), I need you to understand how much digging I did to sort this all out, I will never get those hours back, please please never again 😩🙏 — you'll notice the name "ANGOO" on all the zippers.
From what I can gather, that's the name of the Chinese company that owns EASTHILL. So yeah, don't be worried about that when the pouch arrives in the mail and you get a closer look at it for yourself.
---
You can get the case in one of four colors on Amazon, for around $9–$10 a pop: