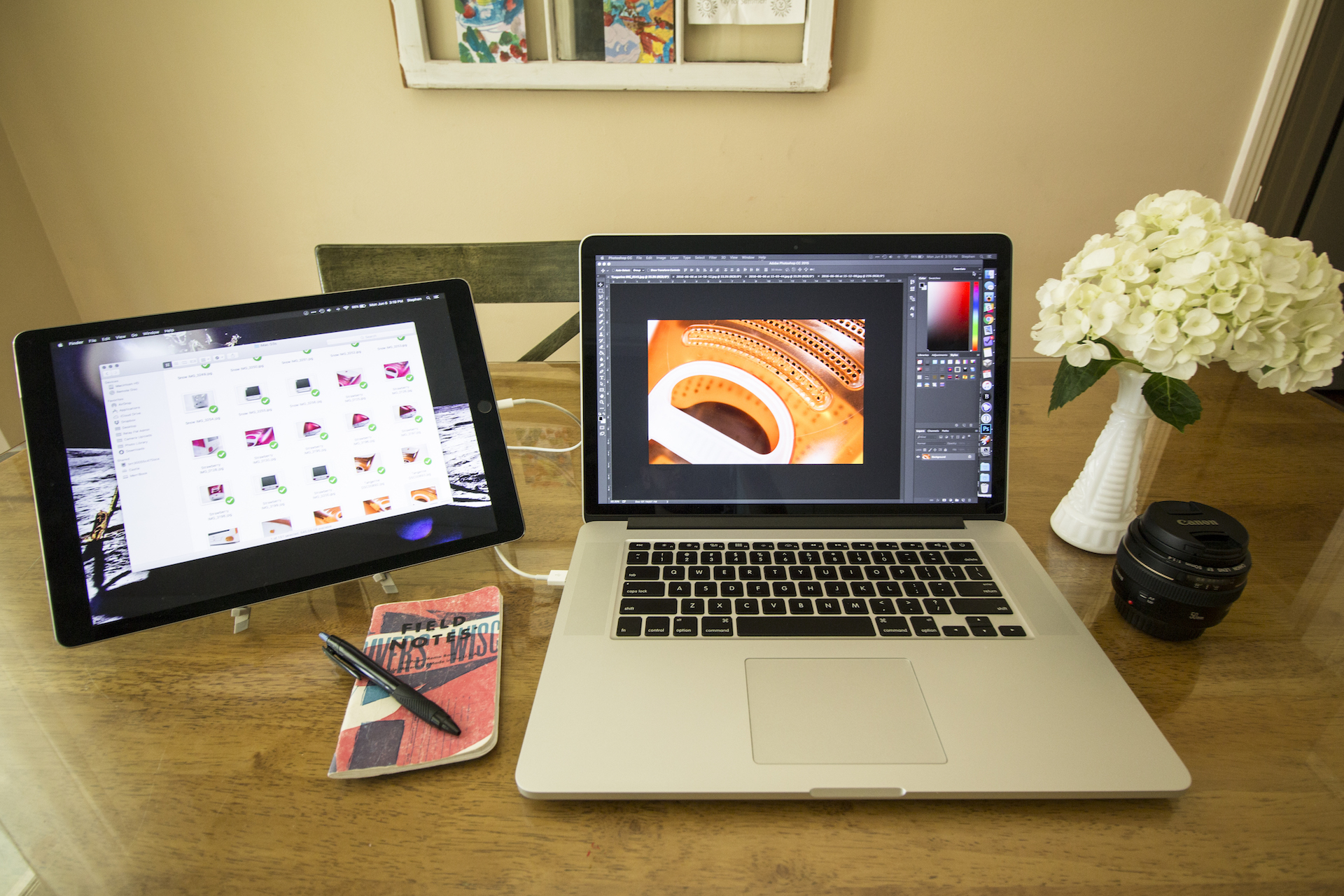 Duet Display
Over at The Sweet Setup, Duet Display was chosen as the best app for app for using your iPad as an external display for the Mac.
I tried a bunch of the options, and I kept coming back to Duet Display as the best. It was easy to setup, and it's extremely fast. I love having the option to use dual monitors when I am away from the office, and Duet Display does the job.
You can download Duet Display for the App Store for $15.99. You can read the entire review over at The Sweet Setup.