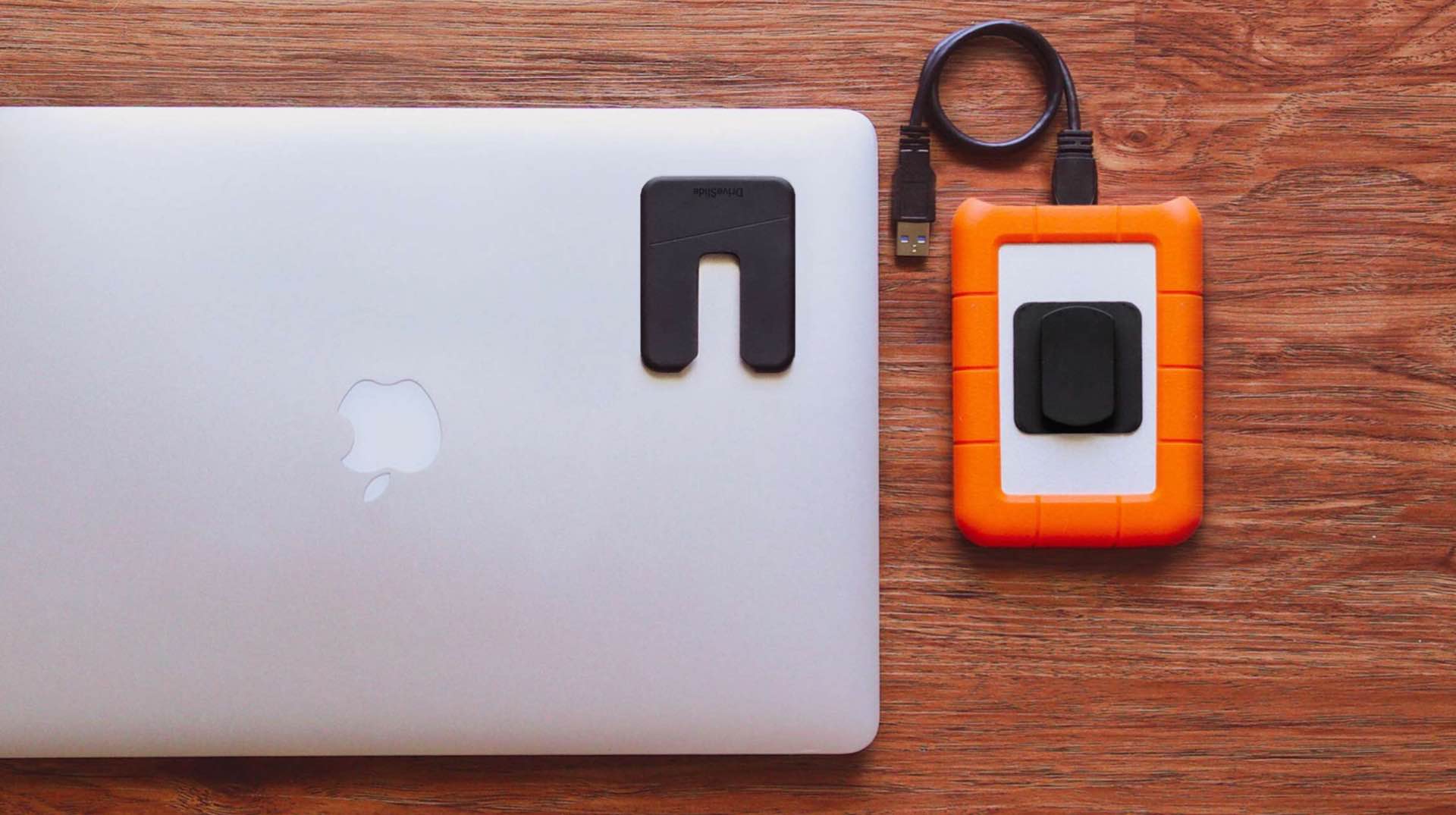 DriveSlide: A Secure Home for Your Laptop Accessories [Kickstarter]
Have you ever been hit with the sudden realization that some small routine you've been doing every day has actually been really irritating this whole time? Like, say, taking out your laptop and fussing around with the same external drive you've been connecting day after day after day?
It always seems like such a minor thing at first, but then you notice all the added-up time you've been wasting going through the same rigamarole every single time you sit down to work…ugh.
If any of this sounds familiar, you're gonna love the "DriveSlide" Kickstarter project. Created by siblings Anna and Eli Jay — who happen to be members of the Studio Neat Mentorship Program, which is as good an endorsement as it gets, IMO — the DriveSlide is a clever two-piece accessory that lets you affix a hard drive, small hub, etc. to your laptop lid.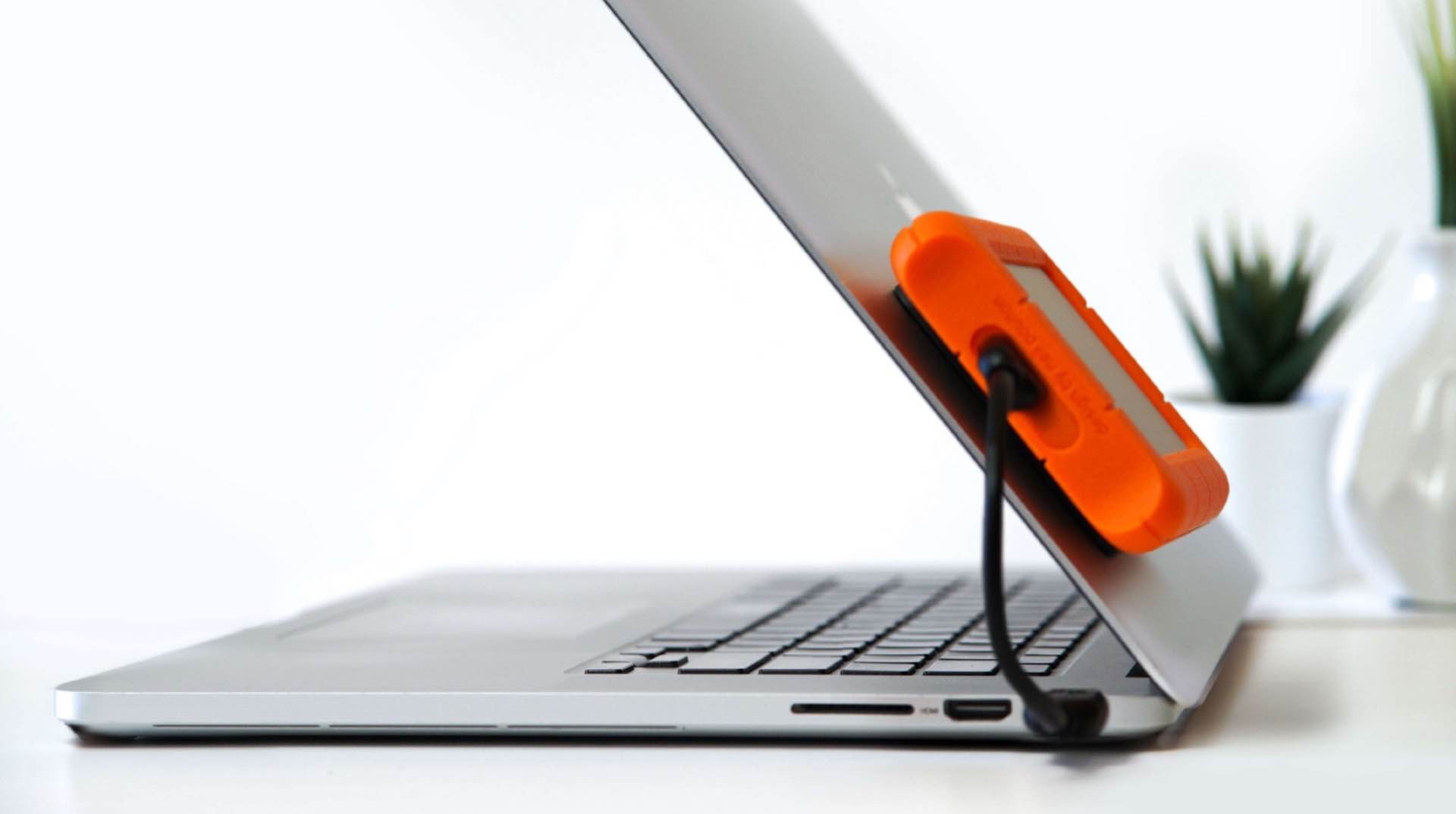 DriveSlide consists of two parts:
The Lock: This piece is what adheres to the laptop itself. Thin enough to fit into a laptop case, yet capable of supporting even a hefty external drive.
The Key: This one goes onto the hard drive (or whatever you're using it with), allowing it to slide and lock into place on the laptop lid, where it can live as long as you like.
Not only does this eliminate a little pain point you didn't even realize you had, it also helps declutter your workspace. If you've ever had to get work done from one of those tiny coffee shop tables that almost nothing can fit on, DriveSlide will be a lifesaver.
As of August 7th, 2020 — just a few days after launch — the Kickstarter project is already 20% of the way there and has 28 days to get funded. Let's help them out by backing the project at the $20 level or higher. If it succeeds, and I hope it does, backers should hopefully start getting their DriveSlides in February 2021.