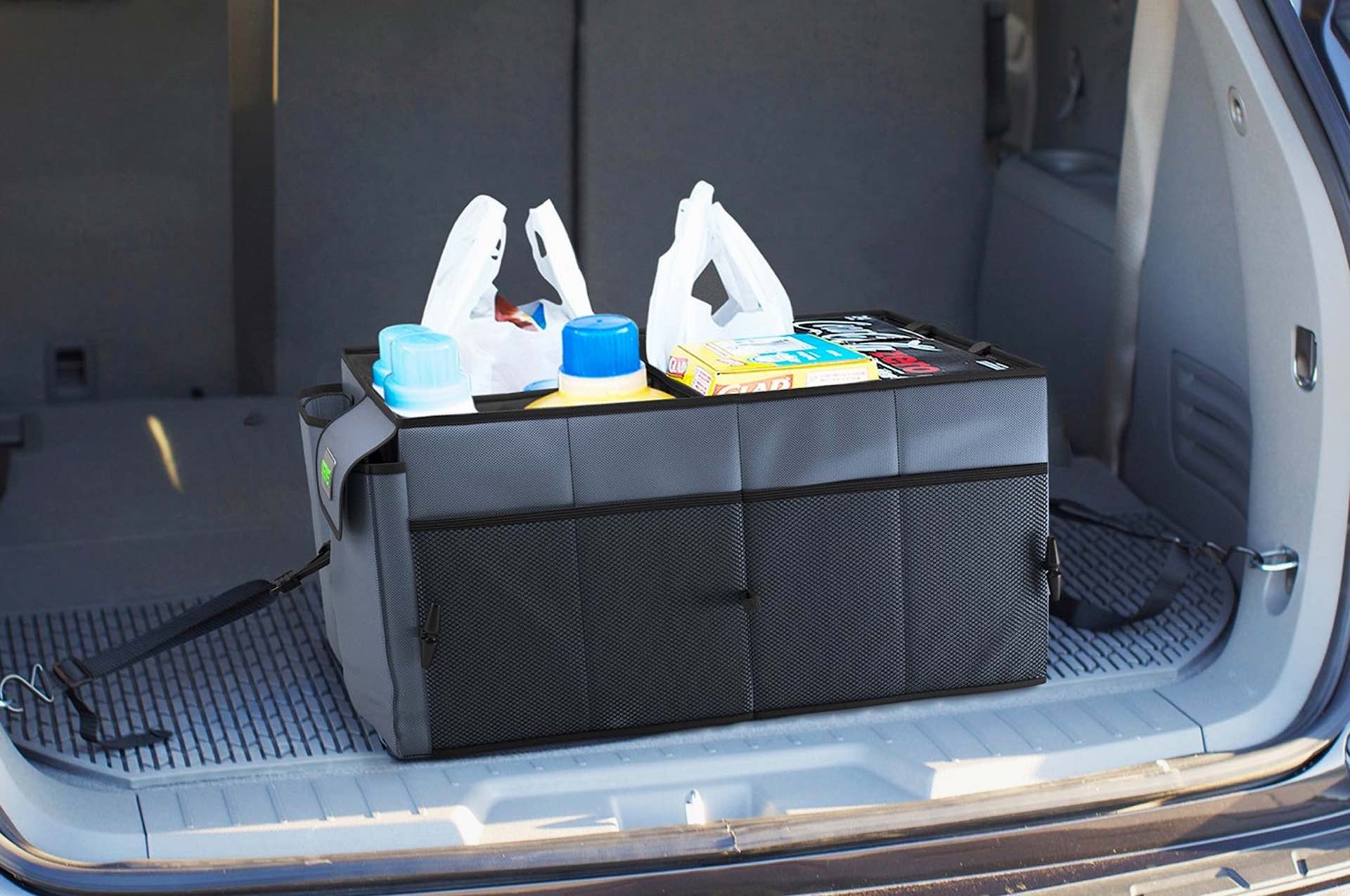 DRIVE Auto Products Collapsible Car Trunk Organizer
Few things in life make me feel more at peace in my soul than having all my things organized and tidy. That includes the stuff in the back of my car, which is why I love the DRIVE Car Trunk Organizer.
This thing has enough capacity for up to 17 gallons of dry storage throughout its many compartments and outside pockets, then keeps it all in place thanks to its rubberized steel-tipped tie-down straps.
Perfect for storing all your emergency tools and such, or you can use it for keeping your groceries from rolling around on the way home. And whenever it's not in use or you need your large trunk space back for a bit, the whole thing folds down for easy storage. Pretty awesome all around.
Get this trunk organizer for $26 on Amazon in your choice of black, gray, or tan.