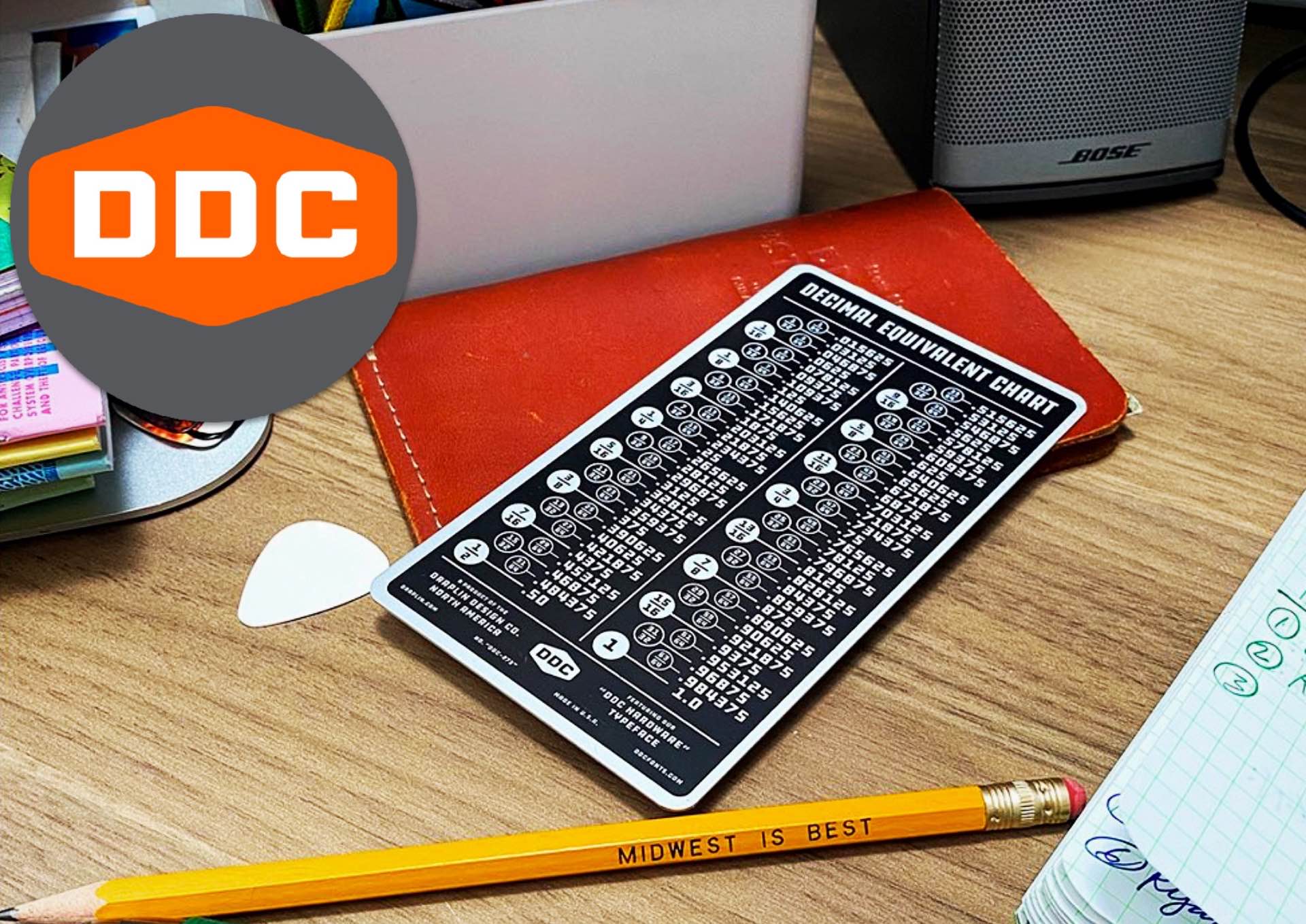 Draplin Design Co. DDC-273 "Handheld Decimal Equivalent Chart"
This one ought to be SUPER handy for you designers out there: A while back, Aaron Draplin — whose stuff we've featured many a time around here — put out this decimal equivalent chart that lists some common (and a whole bunch of uncommon) fraction-to-decimal conversions for easy reference.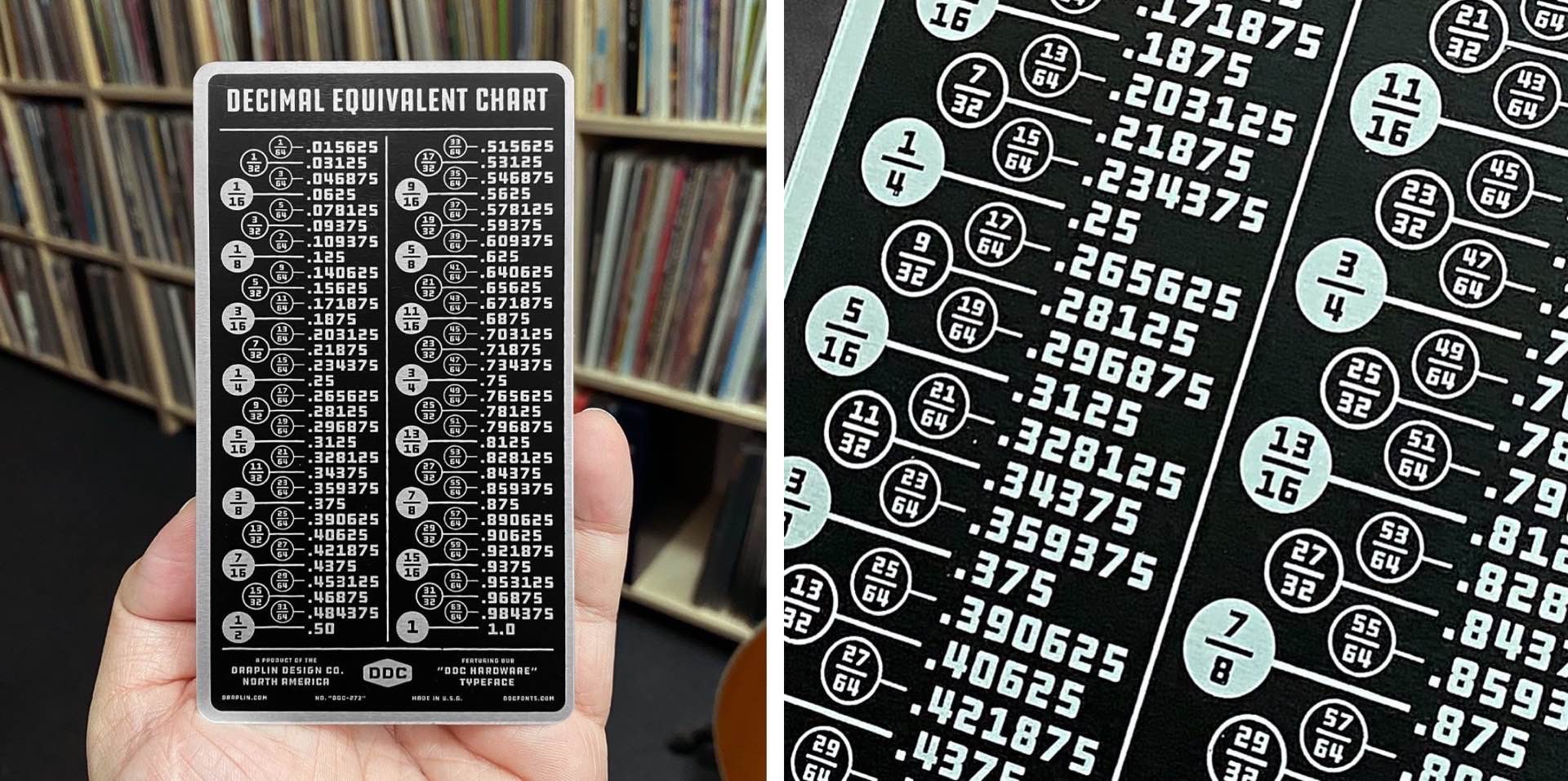 Here's why he made it:
It's a couple times a day where I have to whip open up my little calculator app to get a decimal equivalent. Be it for a patch 3/8 (.375) of the day, or a decal 7/16" (.4375") away from the edge. Or even a tolerance on a poster trap at 3/32 (.09375") where the colors overlap. And it's like 29/32 (.90625) embarrassing. I was raised by a dad who gave these to his machine shop customers. Handheld versions 11/64 (.171875) of the time, and wall versions 49/64 (.765625) of the time. And those bad-asses lived by them. I have a couple of vintage ones in the DDC Archives, but just know if I started using them, I'd beat the hell out of them like 17/32 (.53125) of the time and they go missing or whatever. 

Fed up, I made my own. And friends, THESE ARE THE REAL DEAL. These charts proudly feature our mighty "DDC Hardware" typeface from top to bottom. 

The EXACT same material and manufacturing processes as you'd see on a nameplate on a piece of Boeing machinery. Exactly the same. So proud of these. Already used mine twice today! Dang.
These handheld charts are screenprinted on thick anodized aluminum and will hold up to all sorts of abuse over the years, which is good because I bet you'll be breaking it out a lot.
Don't think about it too hard. Just nab one for $10 + $4 U.S.A. shipping at Draplin Design Co. and be glad you did.