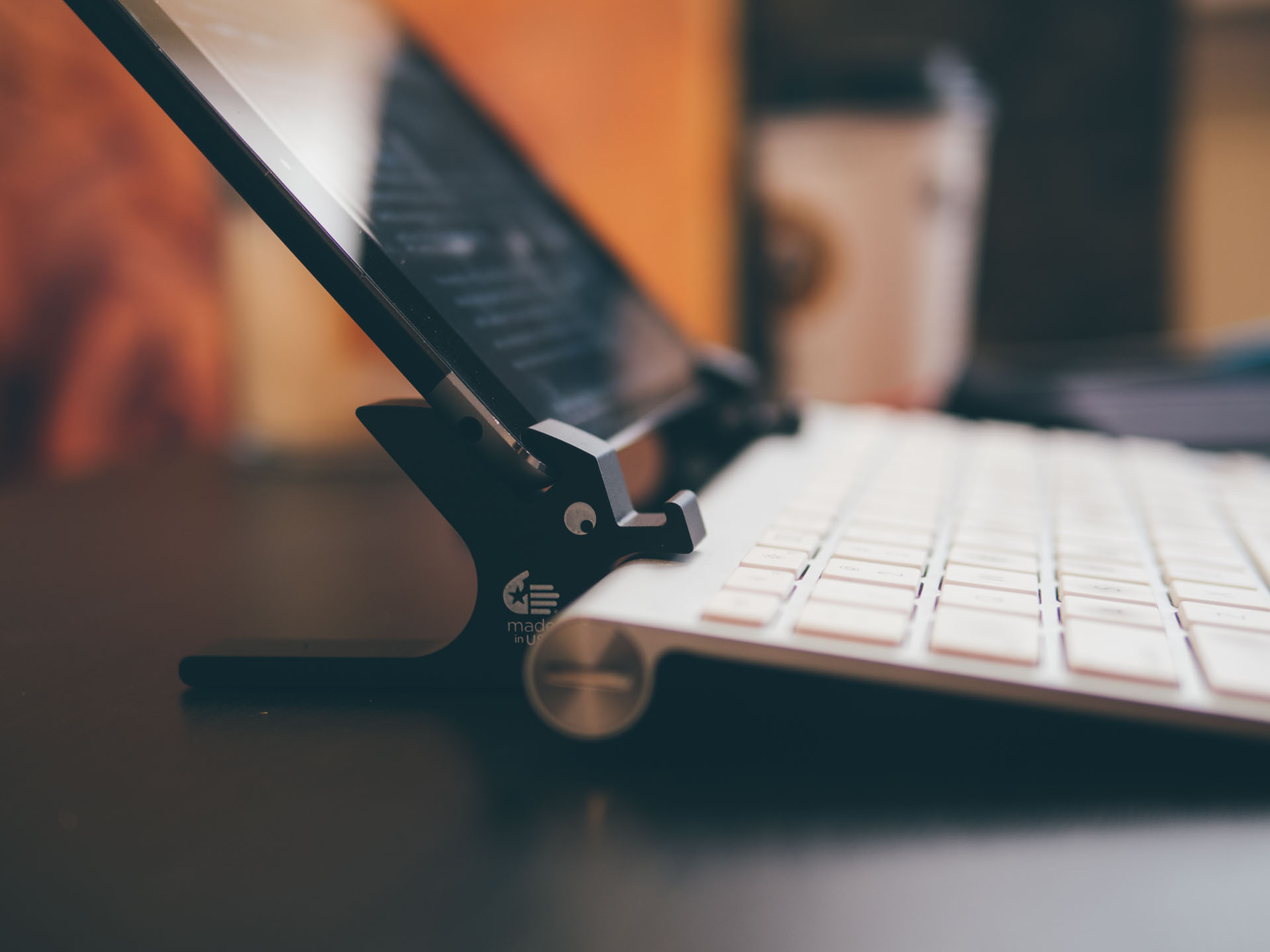 Dragon Device Stands (Giveaway)
The Dragons by 67 Designs are pairs of, erm, dragon-shaped docks for iPad and iPhone. The tops of their "heads" have two device slots at two different viewing angles, while their "mouths" are designed to hold an Apple wireless keyboard. Essentially, they are a docking solution that can fit in one's pocket.
They're made from a lightweight, powder-coated aluminum that feels solid in the hand and allows the Dragons to "clink" together in a satisfying way. The coating itself is gorgeous and comes in several colors, all of which are $25 per pair:
The bottoms of the Dragons sport non-slip grips (which have worked pretty well in my tests) and every pair includes a travel bag. They're compatible with iPad Air (1 & 2), iPad mini (1, 2, & 3), and iPhone (5/5s, 6, & 6 Plus).
Giveaway
At the end of the week we'll be giving away a pair of matte-black Dragons to someone on our newsletter list. If you've signed up for our newsletter, then you're already good to go. If you're not on the list you can sign up below. On Friday we'll pick someone at random and contact them.
Update: The giveaway winner has been chosen. But we've got more cool stuff to give away in the weeks to come. Thanks!