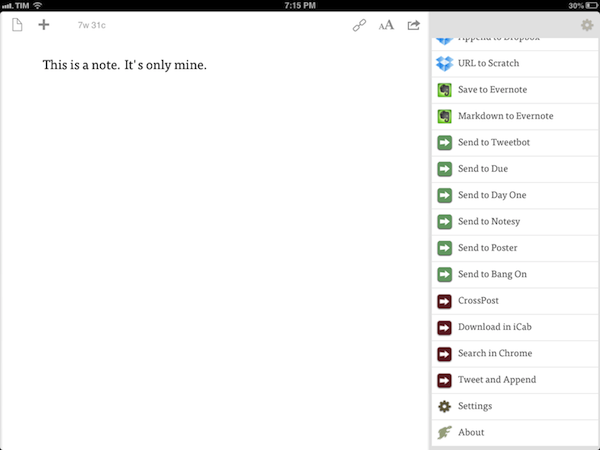 Drafts for iOS
What started as a quick text entry app has grown into a powerful tool for getting things done on the iPhone and iPad.
The new version of the apps has lots of new goodies, including unlimited custom URL actions, more robust Dropbox support and more powerful URL callback support. The developer has even launched a new site for users to share actions with one another.
Don't miss Federico Viticci's massive post on the app's powerful automation and workflow tools. If you're looking to automate work on iOS or just take text and share it with other apps, check out Drafts on the iOS App Store.