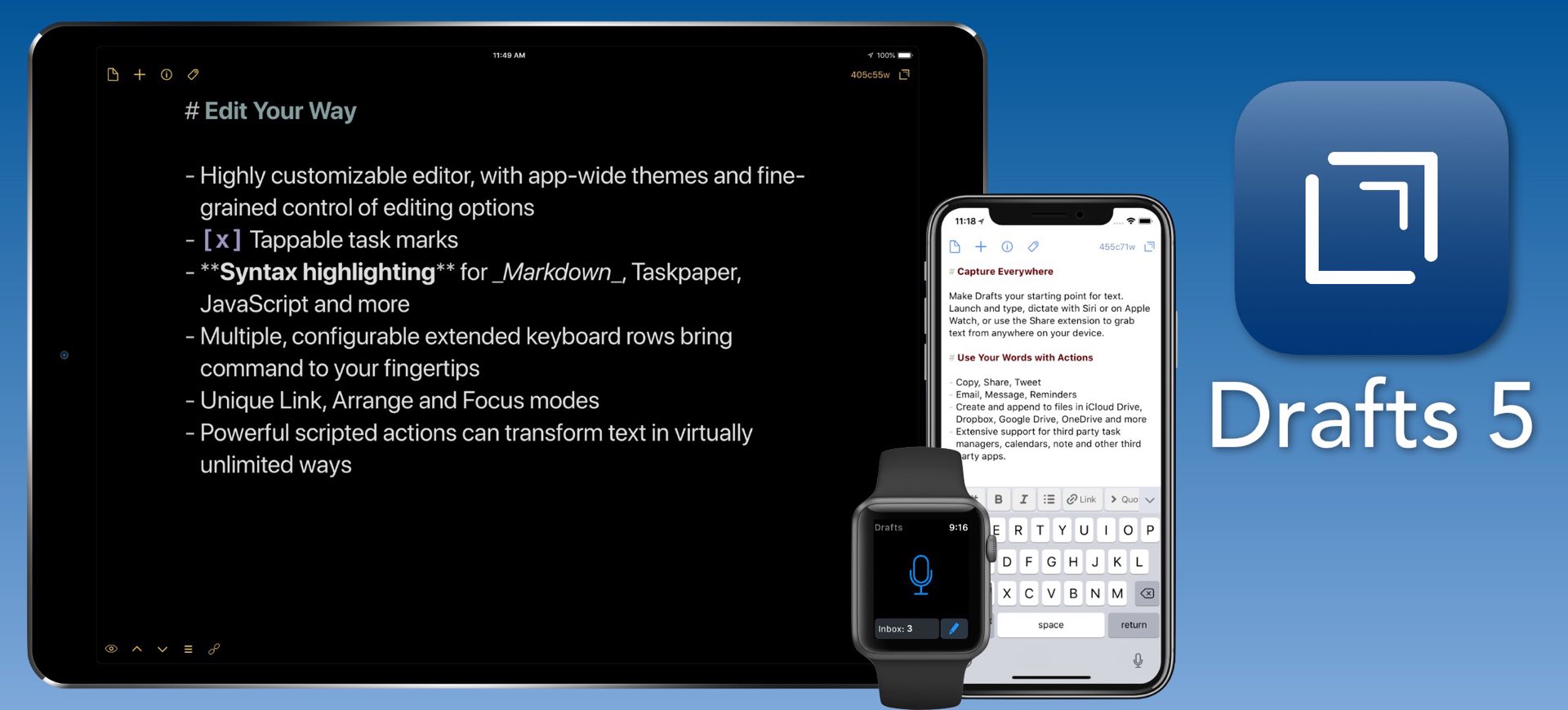 Drafts 5 for iOS & Apple Watch
Greg "Agile Tortoise" Pierce has released Drafts 5, the latest version of his popular note-taking app + automation tool for iOS and Apple Watch. If you want the absolute full rundown on what you can do with Drafts these days, I recommend hitting up Tim Nahumck's extensive review over at MacStories, which he spent months putting together.
However, the app's press kit page offers a quick overview of what's new:
Updated editing experience with better, more flexible tools.
Tappable task marks for shopping lists and quick todos.
More customizability with app-wide themes and custom icons.
Tagging and Workspaces make it easier to organize information.
More efficient processing of captured drafts with next-previous navigation and Focus Mode.
Dramatically enhanced action and scripting capabilities open new possibilities for integrating with web services, working with files.
Siri support: "Hey Siri, Create a note using Drafts…"
Drafts 5 is free to download and comes with an extensive feature set by default, including the ability to perform workflow actions and sync unlimited content to the cloud. There's also now a Drafts Pro subscription — $2/month or $20/year, with a 7-day free trial — that unlocks app-wide themes, icon customization, action editing, workspaces, and other advanced features.