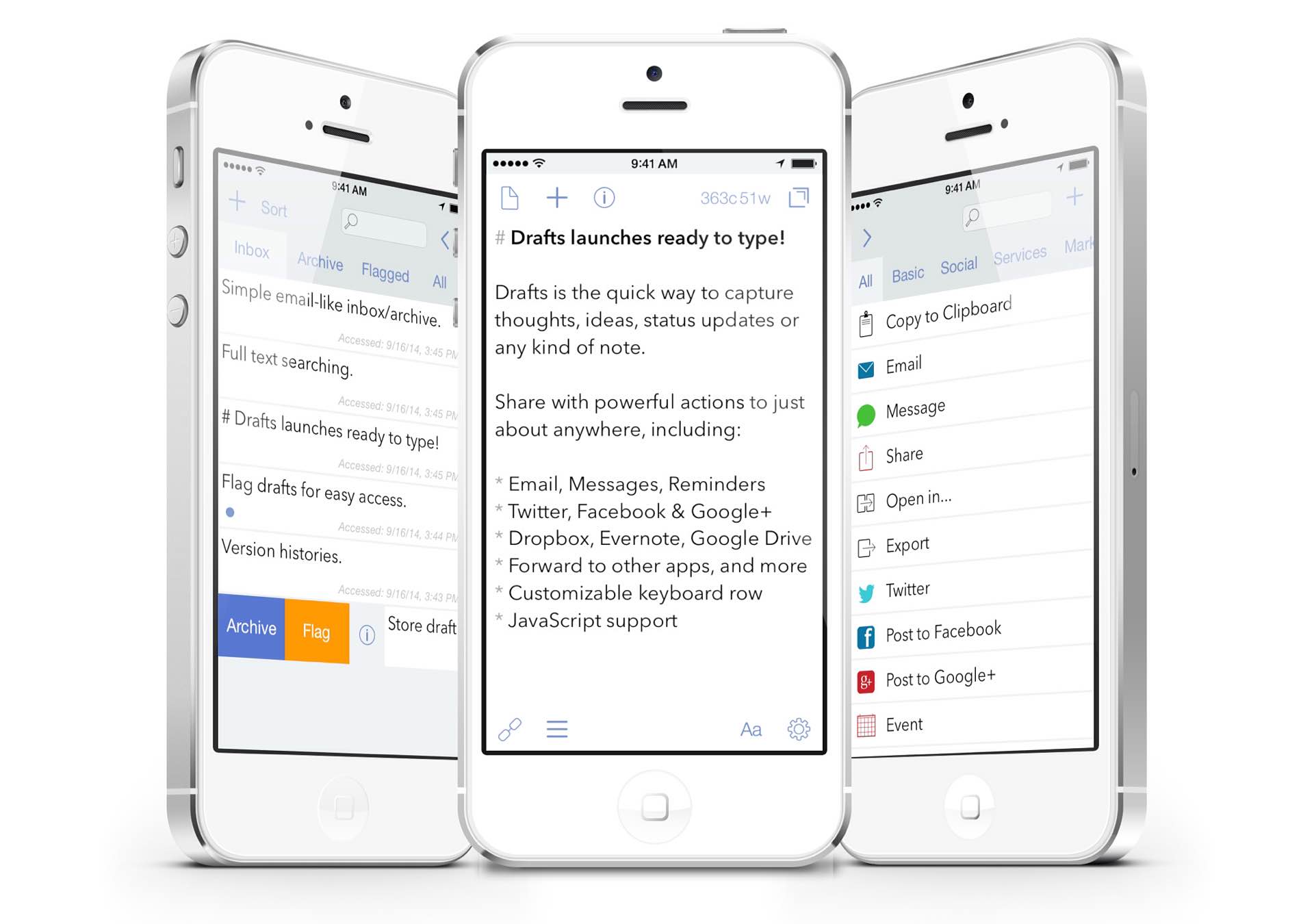 Drafts 4 for iOS
When it comes to capturing ideas, it helps to have a trusted place to put them. A notebook is a handy choice, but personally I always turn to Drafts for iOS. It immediately loads a blank page and keyboard on launch, seamlessly syncs my notes between devices, and thanks to its extensibility and workflows, Drafts can do a crazy number of things with that text.
In other words, Drafts eliminates the friction between having an idea and capturing it, then sending it where it needs to go.
Developer Greg Pierce just released Drafts 4, a wholly revamped app for iOS 8 with tons of new features. I won't list them all here, just a sampling of my favorites:
Share extension that allows for quick capture of text from other apps, including Safari. This is powerful.
Today widget in Notification center, with shortcuts to create a blank draft or one based on the contents of the clipboard.
It now tracks version histories for notes, which can be rolled back/restored.
Markdown syntax highlighting. (No lie, I did a fist pump about this one.)
Fully customizable keyboard row, giving you the ability to add keys that run custom scripts on your text.
"Arrange" mode that allows drag-and-drop re-ordering of lines/paragraphs in a note. (Fist pump #2.)
Drafts 4 is a $5 universal app on the iOS App Store, and a paid upgrade for existing users (here's how to migrate your data). It's worth every penny, and I'm happy to support Greg for continually developing an app I use all the time.