Dr. Livingston's Human Anatomy Jigsaw Puzzles by Genius Games
Dr. Livingston's Anatomy Jigsaw Puzzles are a set of three roughly-500-piece puzzles that have you assembling anatomically accurate (albeit larger-than-life) cross-cut sections of the human body. Namely…
My biology-obsessed son would love these puzzles, and the cool part is, once you've assembled them all separately, you can display/study the three puzzles together as one large model: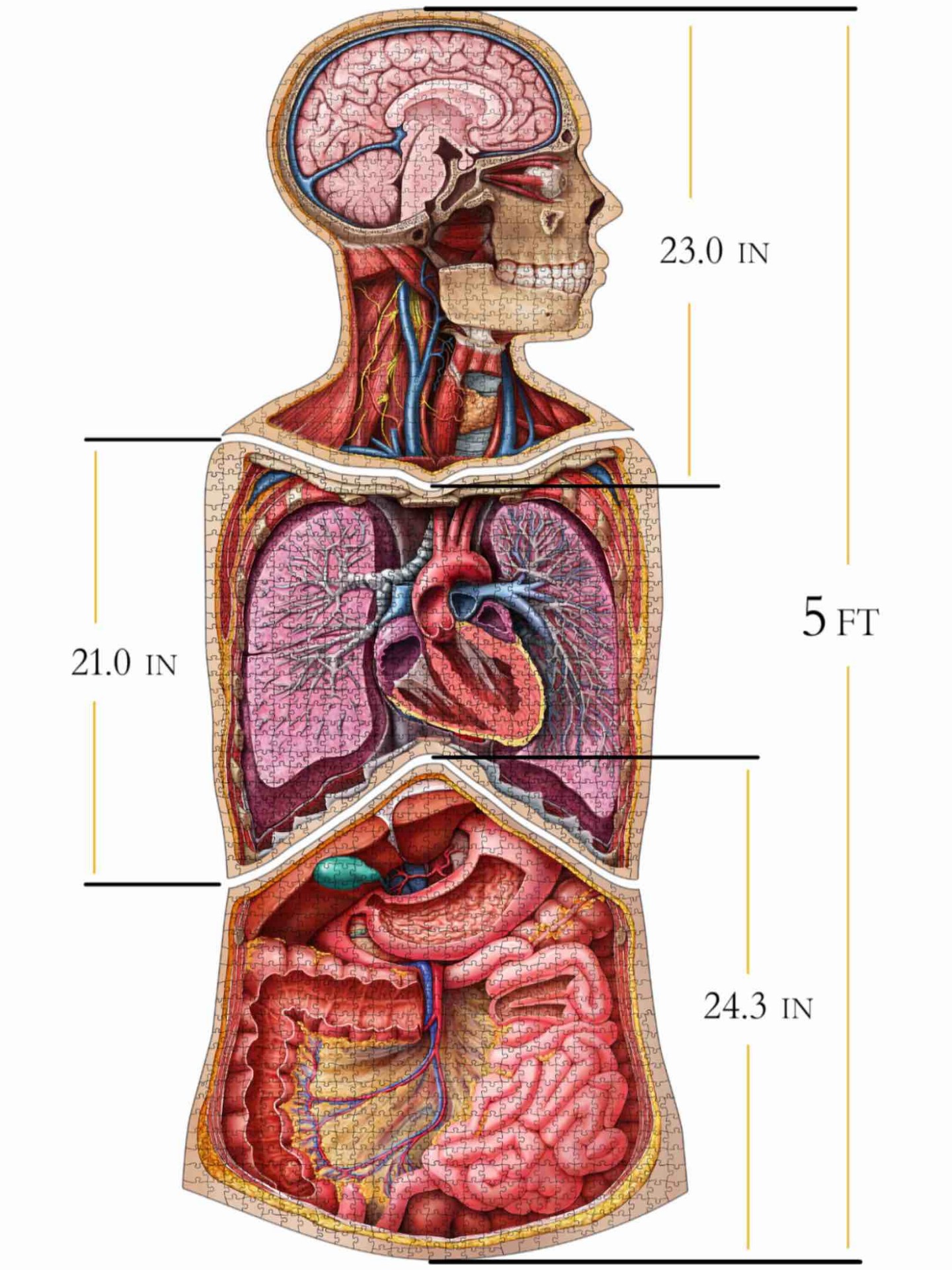 The stunningly detailed, 200% magnified artwork was done by Johns Hopkins University-certified medical illustrator Mesa Schumacher. As such, these puzzles really give you a sense of our inner workings in ways you may not have fully understood until now. (Unless, like, you've studied anatomy yourself, in which case you can ignore that sentence.)
Get these anatomy puzzles for $19 each on Amazon.