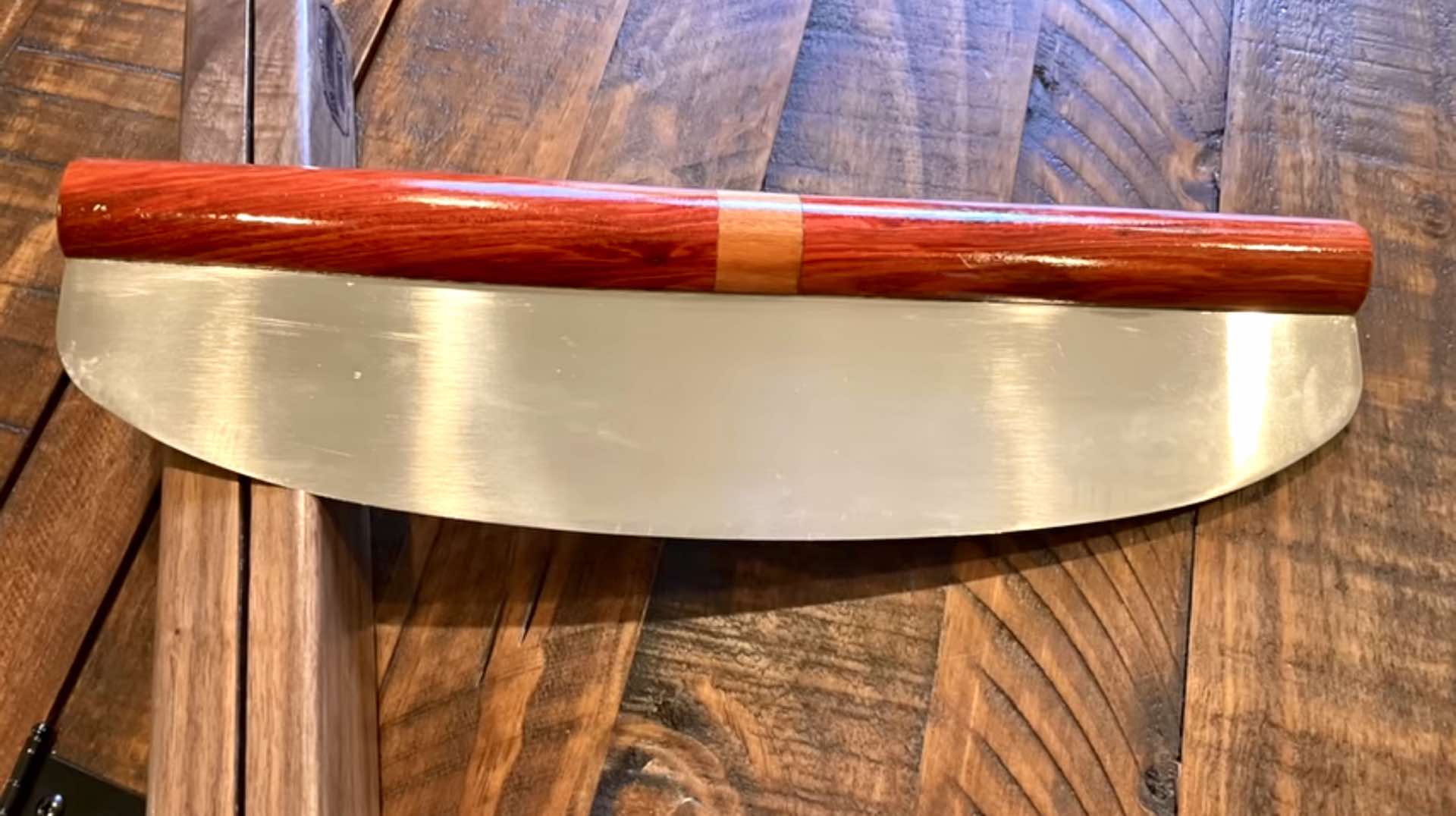 Dr. Gotwoodz Creations' 16″ Rocking-Style Pizza Cutter with Custom Hardwood Handle
Photo credit: Max Miller of Tasting History, where I first discovered this product.
---
No matter how novel or well-designed the one you own is, dividing up your pizza with a cutting wheel will simply never feel as cool as using a big rocking pizza cutter like this one. At 16″ across, you'll be able to slice a pie faster than you can say "samurai" — and yes, I know that rhymes.
Made by "Dr. Gotwoodz Creations", a small woodworking Etsy shop based out of Wilmington, North Carolina — hey, I just traveled through that area a couple months ago! — the curved cutter blade is topped with a glossy, thick hardwood handle handmade with wood(s) of your choosing.
When not in use, the sharp blade fits safely into the included nonslip resting block, also made from a wood of your choice.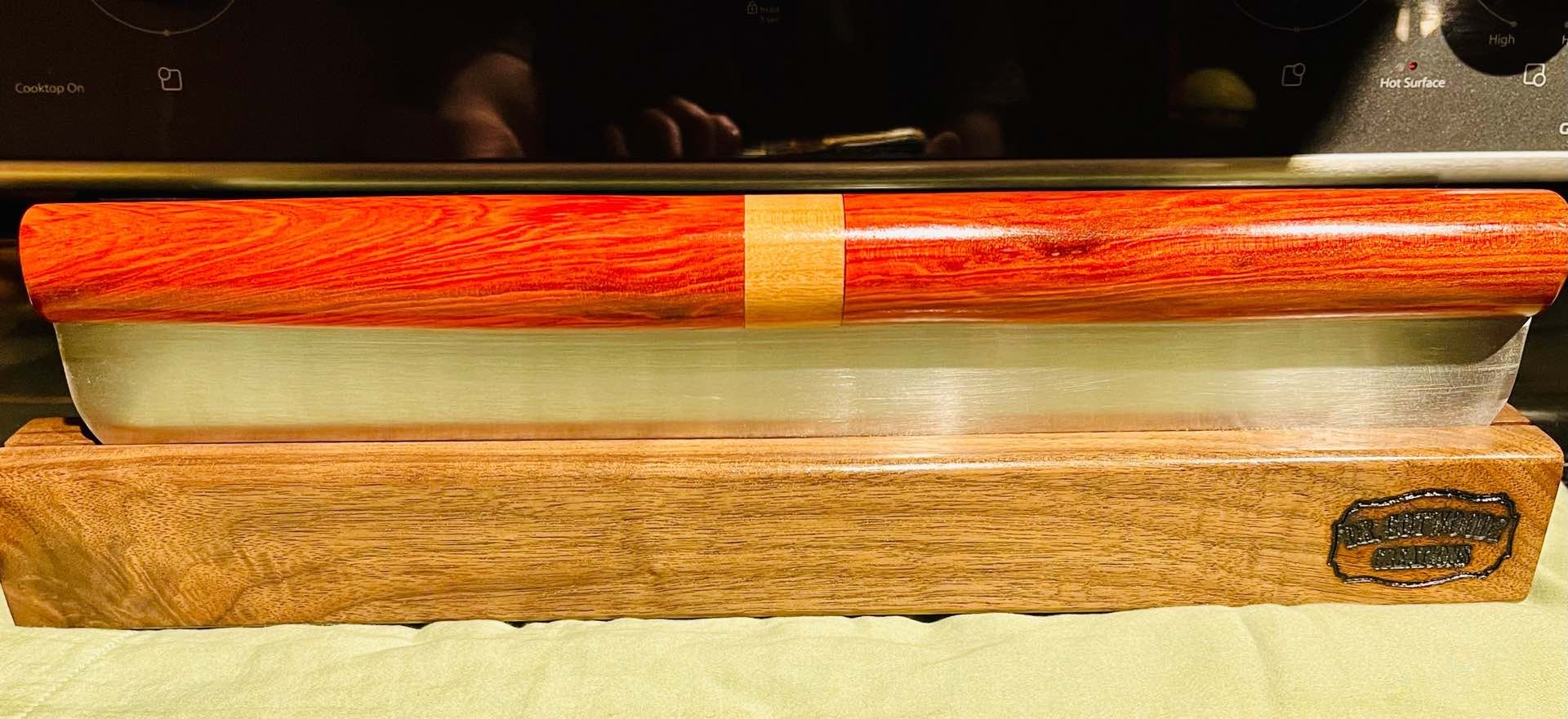 You can purchase the pizza cutter for $125 from their Etsy shop or directly from their own website. (Price may vary based on wood availability.)