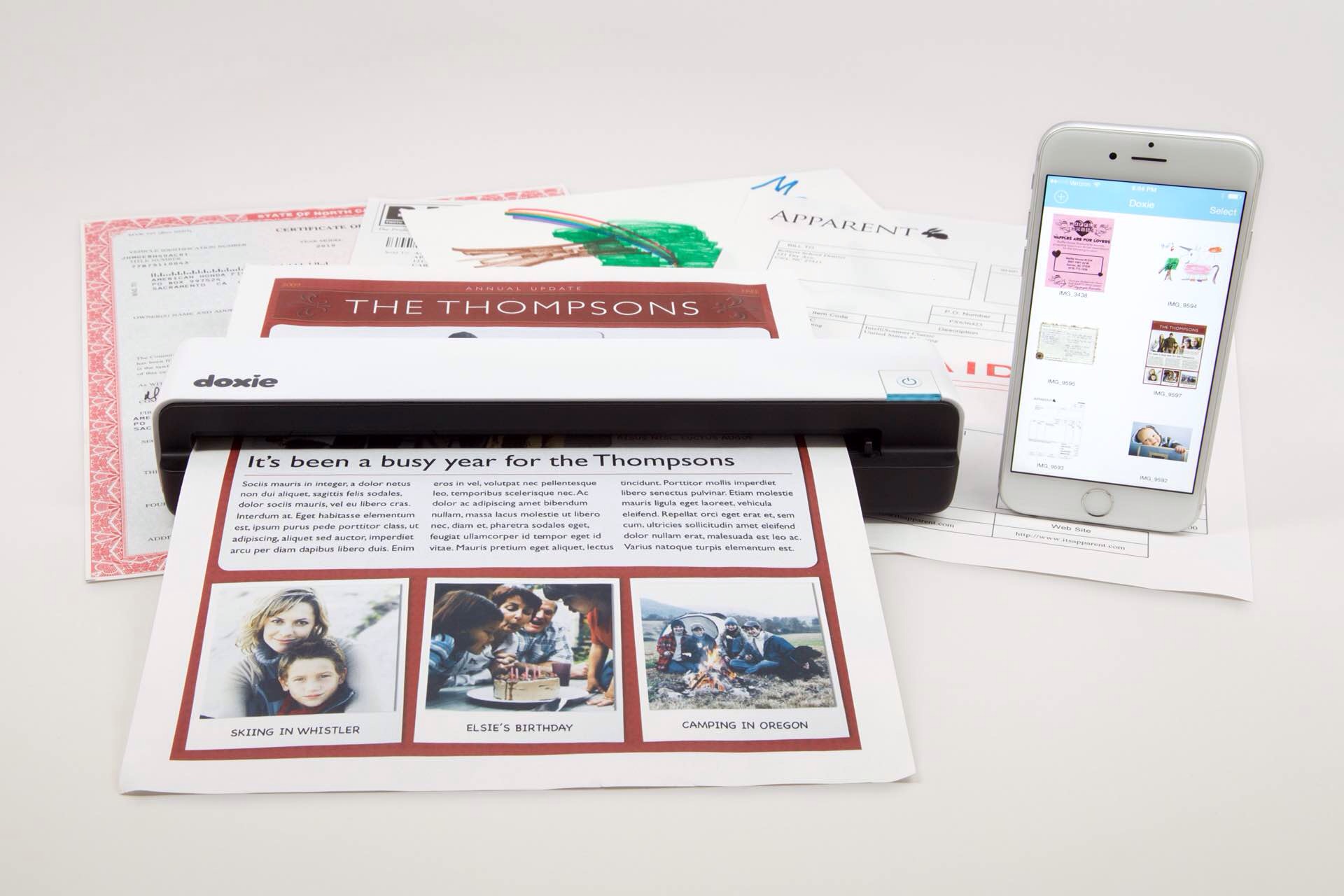 The New Doxie Go Plus and Doxie Go Wi-Fi Portable Scanners
For years, the Doxie Go portable scanner has been a favorite tool of ours for achieving a paperless lifestyle. It's small enough to toss into a bag, yet powerful enough to scan what you need without a computer nearby. Yesterday, Doxie announced two new-and-improved versions of it: the Doxie Go Plus and Doxie Go Wi-Fi.
Whereas the original Doxie Go could scan 100 pages on a single charge, the improved battery of the Doxie Go Plus allows it to scan up to 300. The Doxie Go Wi-Fi includes the same new battery, along with more onboard storage (enough for 1600 documents, compared to the old 600) and 802.11n wi-fi sync to Mac and iOS. As before, both scanners allow for expanded storage using SD cards, they can scan at 300 or 600 DPI, and they're incredibly easy to set up — just plug one in, turn it on, and insert a document.
The Doxie Go Plus will be released this Friday (Nov 28th, 2014) for $179. The Doxie Go Wi-Fi ($229) release date is a little further out (Dec 16th, 2014) but you can already preorder either model and theoretically get it before Christmas. We're crossing our fingers extra hard on this one.