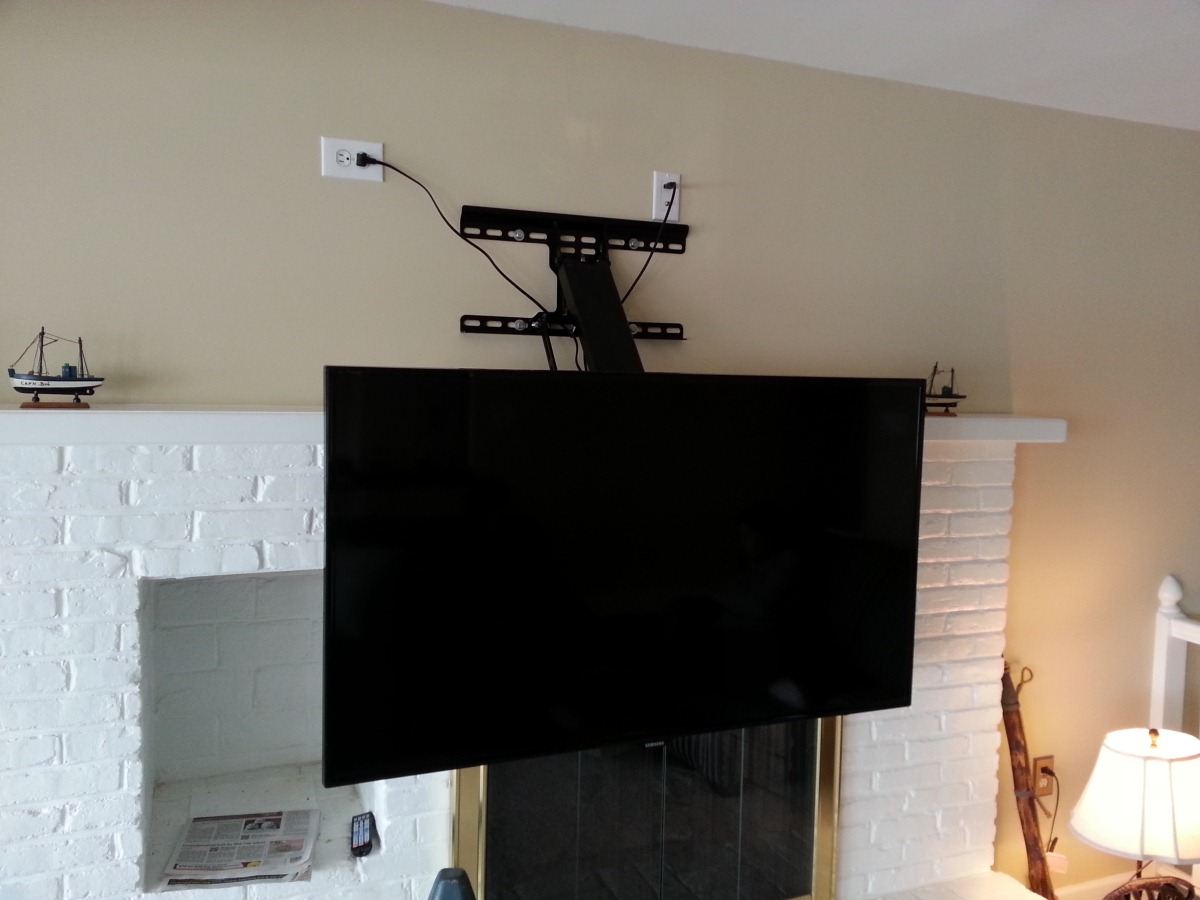 Down and Out TV Mount
An HDTV wall mount can be a nice thing to have. It helps clear up space normally taken up by an entertainment center, and depending on where you mount it, there's an added bonus of keeping your TV out of reach of children. The problem is that most mounts are inflexible, so wherever your TV is mounted, you'd better be happy with the viewing angle or you're in for some neck discomfort.
That is, unless you use the Down and Out swivel mount by Dynamic Mounting. With this thing, you can mount your TV high up on a wall—even above a fireplace—without concern, because it allows you to pull the TV down to a more comfortable viewing angle with ease. See it in action here.
The Down and Out is $500 on Amazon. If you need a mount that not only moves vertically but also swivels left to right, they have a Down and Out Swivel Mount for $569.