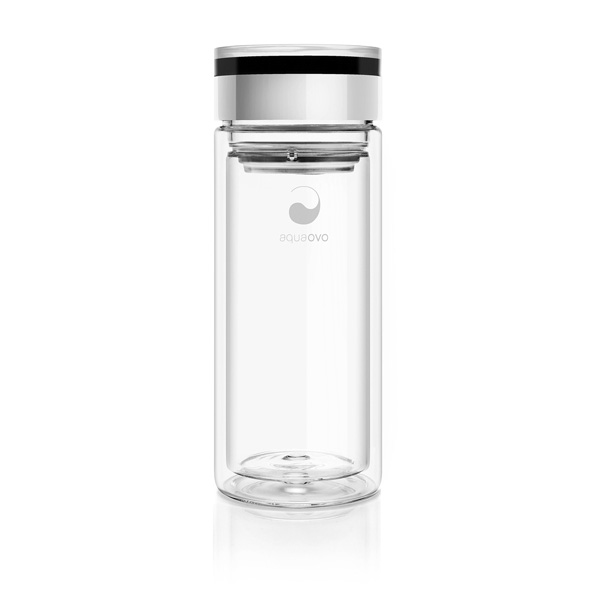 Double-Walled Glass Bottle
I recently ordered one of these double-walled glass bottles as my new traveling coffee mug. In theory, it's designed to be a tea tumbler — there is a metal basket at the top of the bottle which holds a tea bag. You turn the bottle upside down to brew, and then flip it right side up again and remove the tea bag and enjoy. But, here at Tools & Toys headquarters, it gets used for coffee.
Since it's double walled it keeps the coffee hotter for longer compared to a regular ceramic travel mug. And since it's made of glass it preserves the taste of the coffee much better than your average thermos or mug — no tainting from the plastic of a mug or the stainless steel of a thermos. It holds 16 ounces (500ml), it looks awesome, and is made of high quality materials.