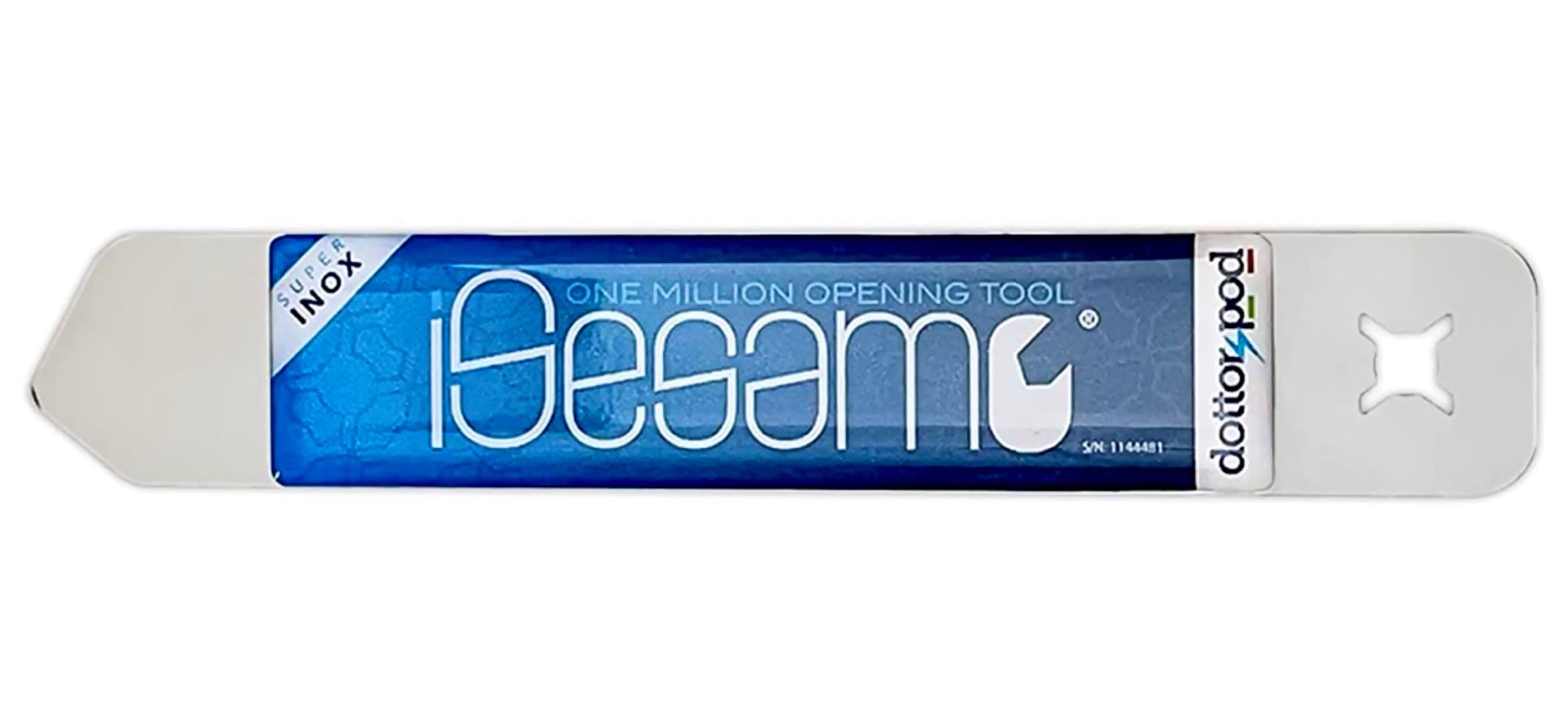 DottorPod "iSesamo" Electronics Pry Tool and Opener
"The unsung hero of the repair world."



—Adrian Kingsley-Hughes, ZDNET
So, you've decided to finally try your hand at fixing your own Apple device rather than take it in for a costly repair. I can tell you right now that one of the main tools you're going to need for this project is a spudger like the iSesamo, which is an ultra-thin pry tool for opening iPhones, iPads, and all kinds of other electronics without damaging them.
At the most basic level, the iSesamo doesn't look like anything special, just a springy steel blade with a no-slip grip — but that springiness is exactly what makes it so great! You can get a lot of leverage out of this thing for disengaging electronic parts without fear that it will deform or break from metal fatigue.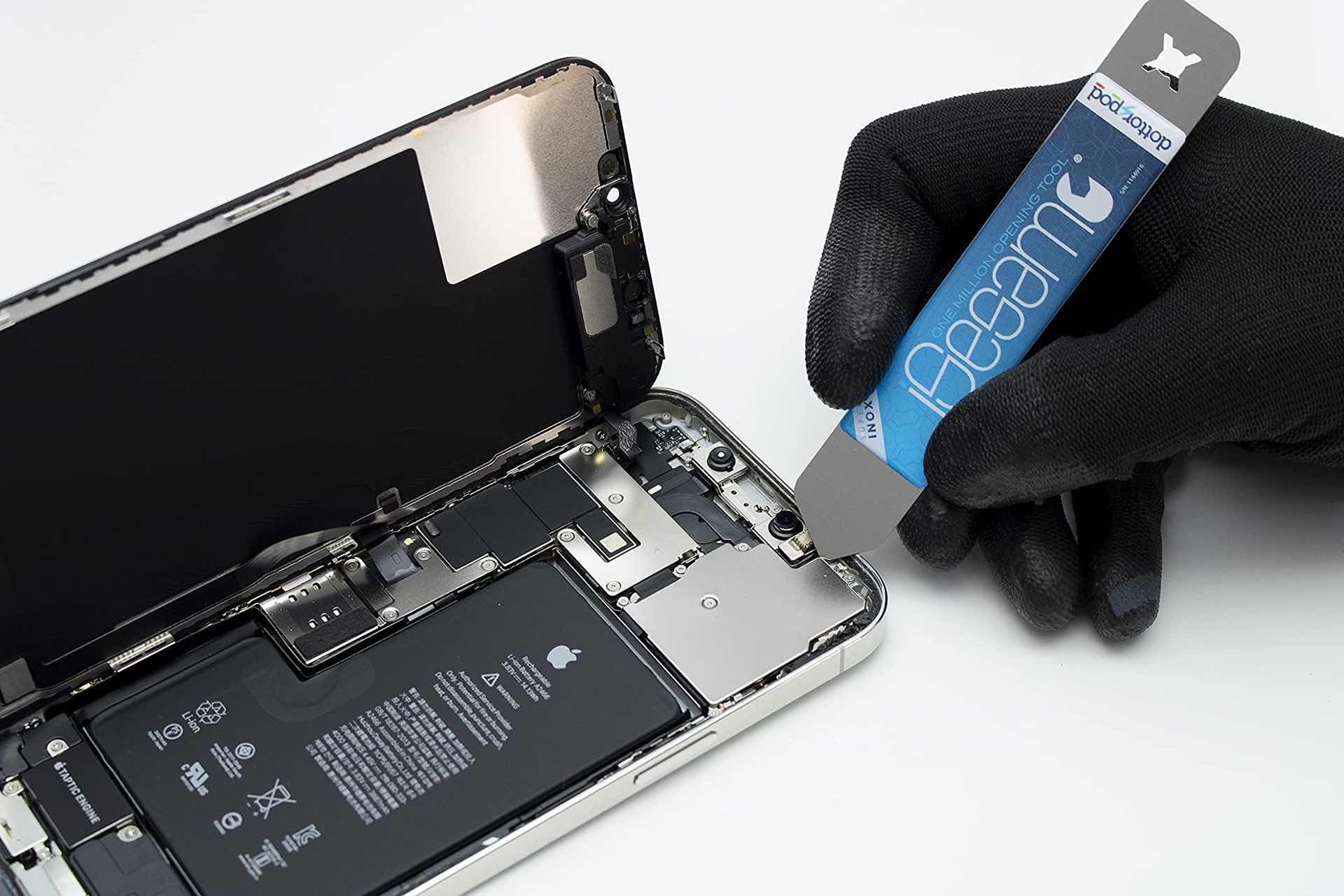 The tip of the tool is also super thin, so it can slide easily into the tiniest gaps between components and nimbly pop open casings. As you venture into other gadget repairs and projects in the future, you'll find yourself reaching for this reliable spudger tool again and again.
The original iSesamo + Mini Sesamo two-piece kit is $14 on Amazon. If you need an entire suite of tools for this type of work, check out the iFixit Pro Tech Toolkit.