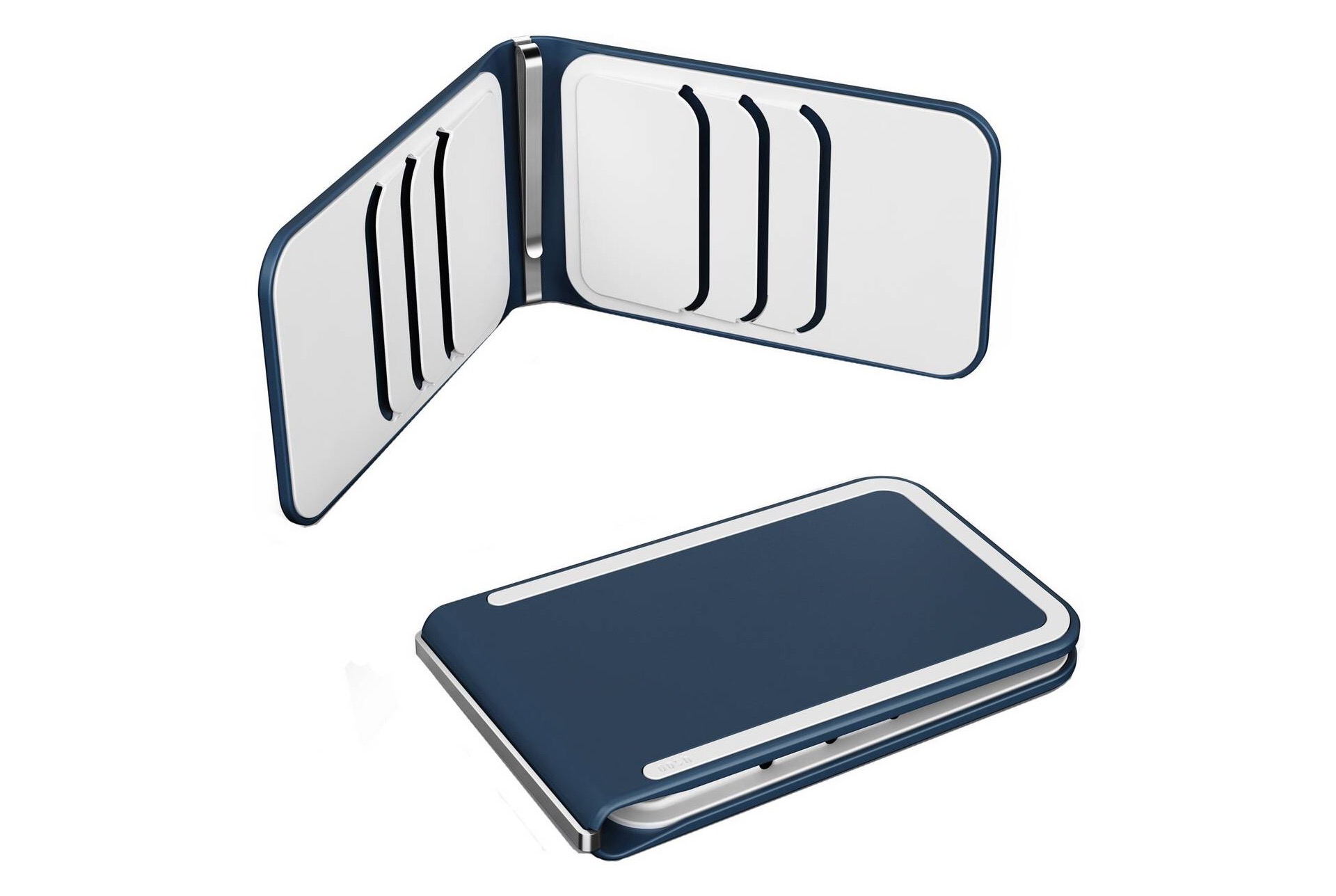 Dosh "Luxe" Money Clip Wallet
The Australian-made Dosh Luxe is a six-card money clip wallet that offers easy access to six cards and some cash. It's made from TPU, a water-resistant polymer that's not only durable but gives the wallet a luxuriously soft feel.
The money clip is placed a bit unusually, in that it rests in the fold of the wallet like a spine. It's a bit tight-fitting and you have to bend the wallet backwards a bit to slide bills in, but other than that this wallet is a solid choice if you're looking for something that forces you to minimize how many cards you carry each day.
The Luxe comes in various colorways, such as "Concord" (white/denim blue, $66), "Azure" (gray/teal, $66), and "Turismo" (orange/charcoal, $72).