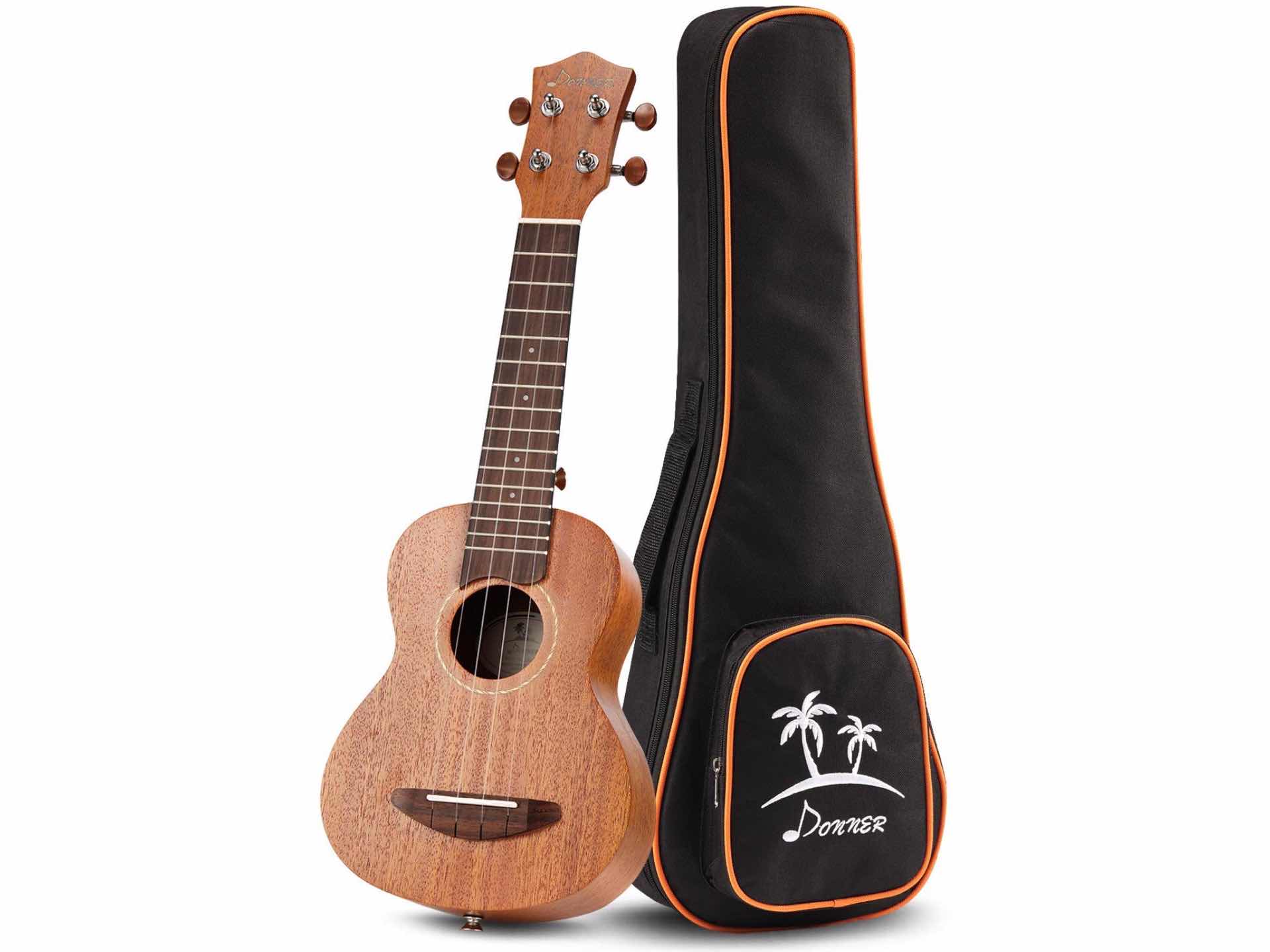 Donner DUS-1 Soprano Ukelele
Last Christmas — ♫ I gave you my heart… ♫ (sorry, couldn't help myself) — one of the presents my son got from Santa was the Donner DUS-1 soprano ukelele. Which was perfect, because our traveling lifestyle doesn't exactly make it easy for the little guy to learn a music instrument. He needed something that was easy to pick up and play anywhere.
Nearly a year later, I can heartily recommend this ukelele to anyone who wants to learn. It's small and light, beautifully built, comfortable to play, and sounds surprisingly good for the price. In fact, over time this uke has become partly "owned" by my wife, who enjoys picking it up and strumming a tune from time to time.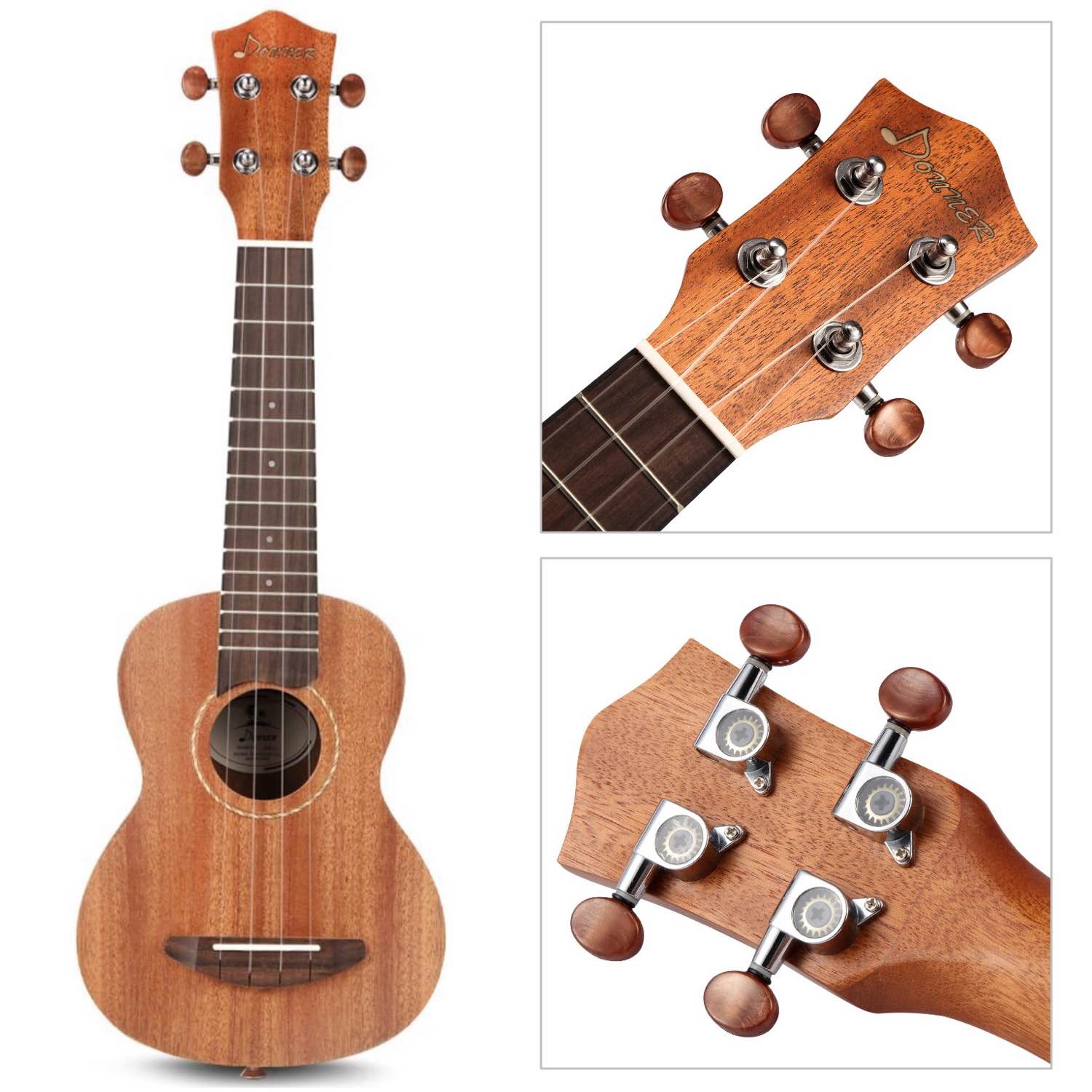 Handily enough, the ukelele comes with all the accessories you'd need: a quality carrying case, a nice-looking strap, a few picks, and a clip-on tuner with battery included.
Get the DUS-1 uke for just $50 on Amazon.