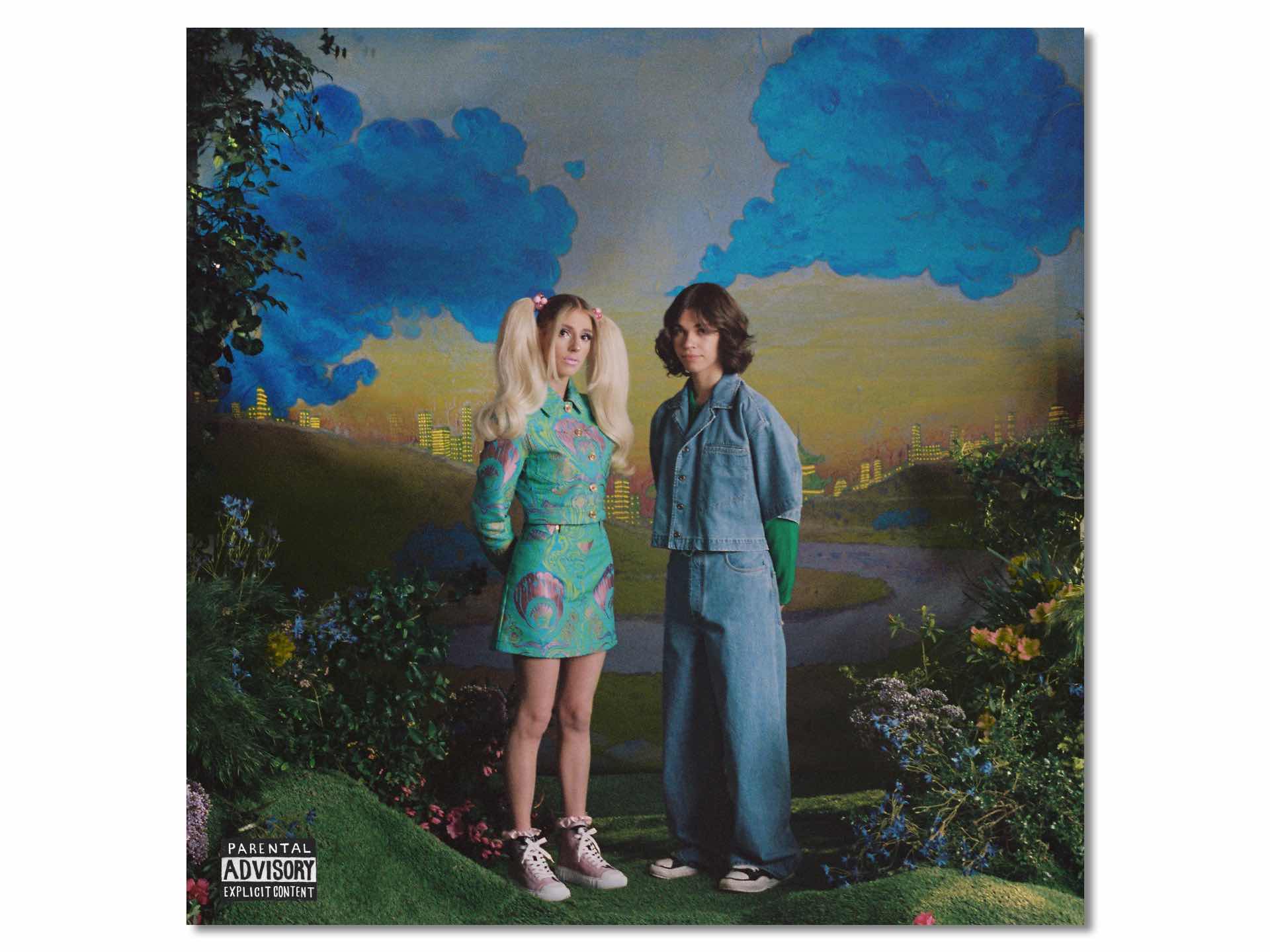 "NOT TiGHT" Album by DOMi & JD Beck
I recently discovered the insanely talented jazz duo DOMi & JD Beck, a pair of musical prodigies with better technical chops than some people who've played for decades. See their Tiny Desk Concert to see what I mean:
Video contains explicit language
Keyboardist DOMi Louna hails from Nancy, France, while drummer JD Beck from Dallas, Texas. The two of them met as ensemble players at NAMM 2018, where they instantly discovered a friendship and musical chemistry that has since earned them a whole lot of acclaim — and deservedly so.
Here's another performance of theirs that I've had on repeat a lot lately:
You can see why they've drawn the attention of the likes of Anderson .Paak, Thundercat, Robert Searight (aka "Sput") of Snarky Puppy, and more.
DOMi's ability to play intricate bass lines (either with her left hand or her feet) while her right hand runs up and down the keyboard is nothing short of incredible, and Beck's choppy, fast-paced breakbeat drumming style absolutely never misses. Between them, you get something that resembles jazz fusion with hints of Aphex Twin.
Their first album, NOT TiGHT, was released earlier this year (July 2022) and as Apple Music's editors accurately describe, it's "a 15-track jazz-fusion odyssey of head-nodding hip-hop, psychedelic vocoder experiments, and rhythmic freakouts." For being such young musicians, what they were able to pull off on this album is unbelievable — although from all the videos I've watched of them perform, seeing them live seems to be the superior way to experience what they can do.
Anyway, here's the album's full track list, with 🌟s to denote my personal favorites (which all happen to be ones with vocals, which I guess indicates my preference):
| # | Track name | 🌟 = standout track |
| --- | --- | --- |
| 1. | "LOUNA's iNTRO" | |
| 2. | "WHATUP" | |
| 3. | "SMiLE" | |
| 4. | "BOWLING" (feat. Thundercat) 🅴 | 🌟 |
| 5. | "NOT TiGHT" (feat. Thundercat) | |
| 6. | "TWO SHRiMPS" (feat. Mac DeMarco) | |
| 7. | "U DON"T HAVE TO ROB ME" 🅴 | 🌟 |
| 8. | "MOON" (feat. Herbie Hancock) | 🌟 |
| 9. | "DUKE" | |
| 10. | "TAKE A CHANCE" (feat. Anderson .Paak) 🅴 | 🌟 |
| 11. | "SPACE MOUNTAiN" | |
| 12. | "PiLOT" (feat. Anderson .Paak, Busta Rhymes, and Snoop Dogg) 🅴 | |
| 13. | "WHOA" (feat. Kurt Rosenwinkel) | |
| 14. | "SNiFF" | |
| 15. | "THANK U" | |
Buy/stream the album in these places: